From Catford to Atlantic City
1 runners ran to help an isolated older person in Lewisham.
Tuesday, 26th of May 2020
I can remember thinking: 'I'm on FIRE!'
The sun was having a workout this afternoon as I began my sluggish plod to Catford to help Ms I with her food shop.
I squinted and gurned and gasped but the heat was unrelenting and sweat poured into my eyes. The hot haze swirled in the distance and for a moment I can recall thinking that I was going to be overwhelmed, that I wouldn't make it to Catford to help Ms I, that this was unseasonably hot weather for May.
Cars shot by and the noise was deafening to the point that I became disoriented. I thought that I was in a spiral warp and that I was running in the face of time and that space morphed around me in a way that would baffle the most accomplished of physicists.
And then a car shot by and I caught a glimpse of a rugged acoustic guitar and a gruff voice sang out:
"Put your makeup on, fix your hair up pretty, and meet me tonight in Atlantic City!"
A shot of clarity felt rhythmic with the blasting harmonica and the Sun cooled down and the sweat reversed up my forehead. It was like this gruff voice was the world's most powerful fan cooling me down and making me feel super cool.
My feet sped up trying to catch the car and I thought I had the energy of a million men, each having just drunk a pint of Sunny D. But I could not catch the car…
But it did not matter…
I was now imbued with the power of the song, and I could remember the lyrics perfectly. The words spoke to me non-stop as I made incredible headway towards my destination.
'Put your makeup on, fix your hair up real good, and meet me this afternoon in Catford!"
The lyrics put one foot in front of the other and I even began to hum the song as I ran towards Catford. The awesome guitar reached a crescendo in my mind and my humming got louder and louder!
As I passed other pedestrians, I could see looks of bewilderment turn to sheer joy as they too felt the majestic powers of the song and they began to hum it too.
And the humming grew louder…
Smiles broke free from pained creases of skin and shoulders dropped and relaxed as the hum thrummed across the plains of south-east London. And yet, it began to dawn on me that the rhythm was go-go-go, but the lyrics were a no-no-no! No-one knew the words and my soul ached for their lost joy!
But fate has a way of dealing out justice. As I ran towards my mission start-point, I passed an unsuspecting guitar shop that looked closed and shuttered up. But I tried my luck and hummed with all my might.
And the door opened…
You won't believe me dear Reader, but Bruce Springsteen himself stood there in cool 90s leathers and he carried a beautiful acoustic guitar crafted out of the finest maple wood. He looked me straight in the eye and cried out with all his might:
'PUT YOUR MAKEUP ON, FIX YOUR HAIR UP REAL GOOD, AND MEET ME THIS AFTERNOON IN CATFORD!'
Well, this started a domino effect. The lyrics seemed to carry on for miles and I'm certain you must have heard it dear Reader, even if you've been living on Mars, it was that loud.
And with that, Bruce winked at me and went back into his shop. And believe me when I tell you dear Reader, that guitar shop wasn't there when I ran back later that afternoon. And no-one has heard of it since. But if you put your ear to the wind on a balmy afternoon in May, you can hear a faint whisper of a gruff voice calling you to meet them, down in Catford.
---
Apologies dear Reader, I appear to have gotten side-tracked…
My mission was indeed in Catford, but the rest of the above is stretching the truth. In reality, I've really just been enjoying 'Atlantic City' by Bruce Springsteen and wanted a creative outlet to vent my feelings. If you haven't happened to listen to this song, then take 5 minutes out, you won't regret it.
I arrived at my mission on time and Ms I was ready with her shopping list. I duly collected the shopping and managed to get the majority of her list at the local Co-Op. Upon my return, Ms I was incredibly grateful, and it made me think of the incredible sacrifice of freedom that many are making during this time to protect each other, and to protect our awesome NHS.
Awesome stuff, and I hope to get back out on the plains of Catford again soon, albeit with a touch of the Springsteen spirit…
Report written by Steve Murtough
---
Discuss this report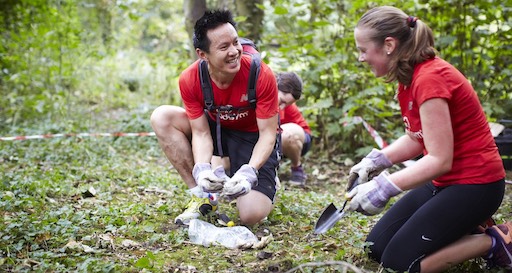 Get your mission on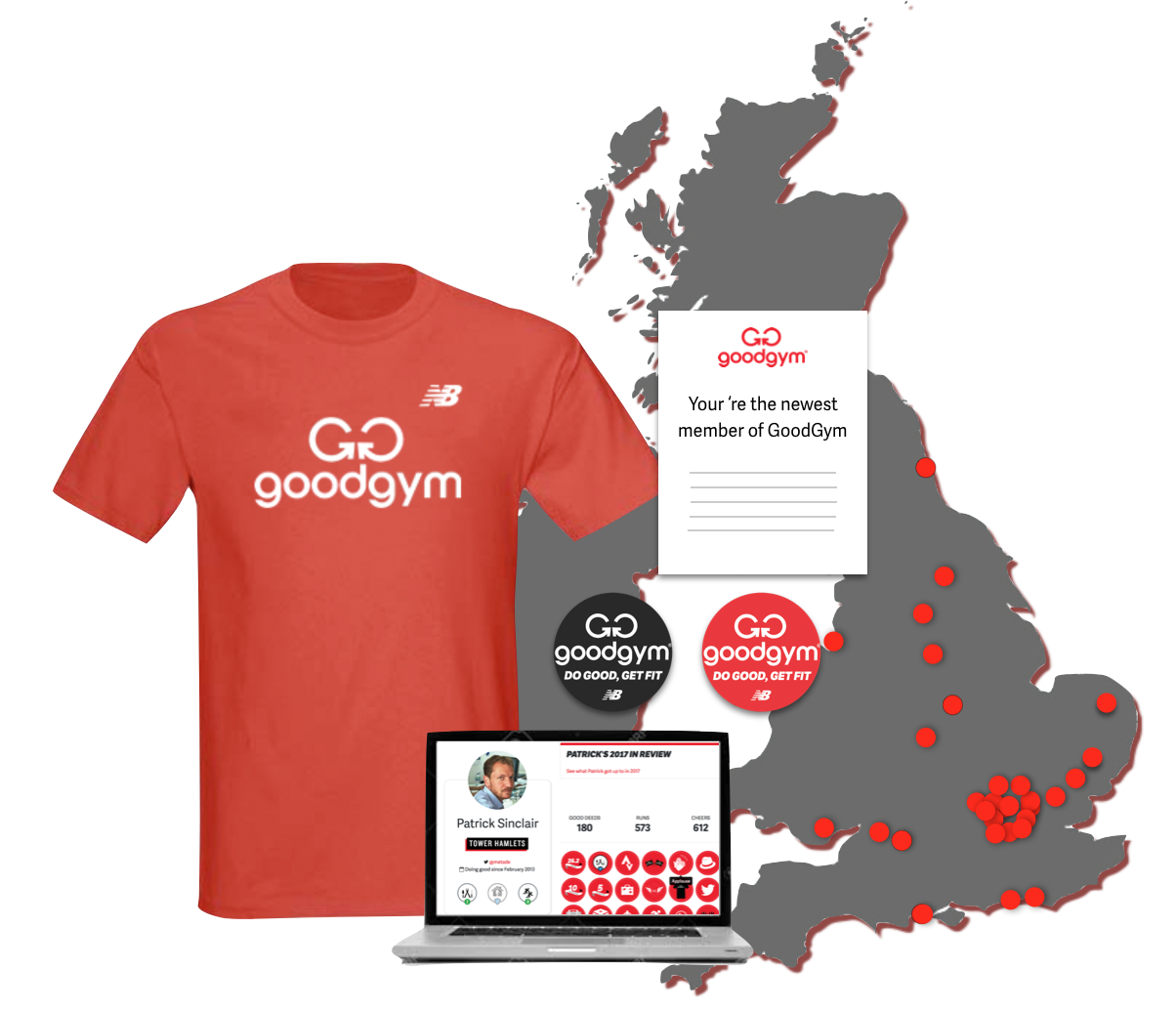 Become a member
Free!
Optional £9.95 monthly donation
Run to help older people
Get the support of a qualified trainer
Access group runs across the country
Claim your GoodGym t-shirt from New Balance
---