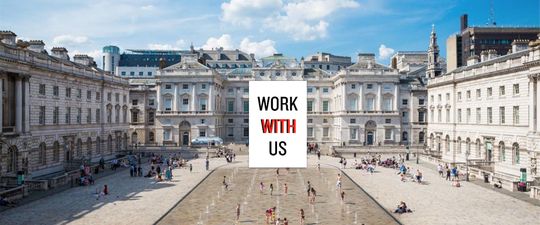 WORK WITH US
GoodGym is looking for someone to manage and setup new public sector partnerships
Job Title: Public Sector Partnerships Manager
Team: Business Development
Hours: 5 days (37.5 hours) per week with flexible arrangements considered
Location: Central London, flexible working available
Report to: Head of Business Development
Salary: £38k - £40k
Application Closing Date (extended): Sunday the 7th February 2021
About GoodGym
GoodGym is an award-winning charity that encourages people to get fit and do good at the same time. Our work is shown to reduce isolation, improve community cohesion and to improve wellbeing for all involved. It is frequently cited as a leading social innovation by the government, mainstream press and leading think tanks.
Job Purpose
As the Public Sector Partnerships Manager you will take the lead on our public sector income. Releasing the monetary value of GoodGyms achievements so we can increase our impact going forwards. This is an exciting opportunity to design and deliver your own strategy, whilst also being given the opportunity to further develop existing relationships. The successful candidate will also be able to make use of the crucial learnings we've learned on our journey so far. Our current public sector relationships are often built at a local level, going forward we want to transition into having national relationships and therefore achieve a key objective of having a lean operating model. We are a small core team and are committed to increasing our social impact.
Responsibilities:
Supporting and maintaining existing relationships with partners such as Age UK and British Red Cross. Staying on top of sharing our news and insight with our network.
Building and exploring new partnerships across the sector, for example exploring avenues within both the Government and NHS. You will have the sole ownership of your pipeline.
Working closely with GoodGyms operations team to ensure our partnerships are valuable in both income and structure.
Working with the Head of Business development on new grant applications and reporting to our existing funders.
Helping to ensure the New Business Team hit their target each year.
Person Specification
Strong partner engagement skills with the ability to develop rapport and translate established relationships to programmes and partnerships that positively impact the core business. We are looking for a significant track record of showing impact through partnerships.
Skilled at generating new leads, establishing new relationships and building trust. The benchmarks of this role are not only quality partnerships, but also significant financial targets. We are looking for experience of negotiating high value contracts (
Strong organisation and time management skills meaning you can combine and successfully manage our public sector partnership portfolio.
Significant understanding of commissioning landscape and procurement processes, ideally with NHS department knowledge.
Process an existing network of leads and contacts within relevant sectors.
Experience in applying for contracts in either adult social care, leisure services or across a range of service/outcome themes.
Experience of writing business cases for grant applications.
Why join us?
Be part of our important mission to bring communities together and reduce loneliness and isolation. GoodGym is a scalable approach to tackling major social issues and you'll play a key role in it
Friendly, positive and supportive team with a genuine purpose
Growing organisation with national reach at a pivotal point of change
25 days holiday + bank holidays
Central London location; Somerset House, free entry to many exhibitions and events
How to apply
Please apply by filling in this application form by the 31st of January 2021.
If you have questions about the role prior to applying please email Liv Wicks on oliviawicks@goodgym.org.
We are looking for the best people to help us provide support to millions of people affected by loneliness in the UK. We want our team to reflect the diversity of the communities we serve, offering equal opportunities to everyone, regardless of race, sex, gender identity, disability, age, nationality, religious or philosophical belief, age, sexual orientation, educational attainment, family status, trade union activity or any other factor. We see diversity as strength and want everyone to be able to be their whole selves at work. GoodGym recognises we don't have the diversity we are aiming for, we actively encourage applicants from people with diverse ethnic backgrounds.
We have a code of conduct in place, and are committed to creating a culture where everyone feels safe and respected.
The information collected during our recruitment process is only used for monitoring purposes to assist us in analysing the profile and make up of individuals who apply, are shortlisted for and appointed to each vacancy. In this way, we can check we are complying with the Equality Act 2010 and with our own Equality Opportunities and Diversity policy.