When GoodGym Race Team meet Cross Country
We joined the Met Country League and Shaun Dixon tell us his secret to success in XC
For the first time in the young GoodGym Race Team history, we will participate in the Metropolitan Cross Country League.
GoodGym brings many new people to running and while we get fit by doing good, sometimes it's great to see how much progress the good deeds have done to our running. And what is better than a race to check (there is of course another way, hi parkrun).
That's why we decided to create an official GoodGym running club couple of year ago to have a slightly more competitive side for those who are interested in improving our times. With all our training, which includes things like shifting compost, heaving lifting of boxes, clearing overgrown gardens and visiting isolated older people, it can only go well.
And so far so good:
The race team is now around 150 runners
We been racing all over UK, and internationally
We raced a lot of different distance from 5k to Marathon (even more for some going ultra)
We raced against trains, horses and who know what Tom Benson has up his sleeves for the next one.
But one thing we have noticed is that GoodGym runners are really proud to wear the GoodGym colors and one type of race where this matters a lot is Cross Country so we decided to join the Met League.
What is the Met League and how does it work:
The league includes 23 athletics and running clubs, and is a series of five fixtures around London, and is probably one of the best leagues in the UK.
Every month from October to February we will race in different parks (sometimes muddy, sometimes not) and here is the best part:
Everyone that completes their respective race, no matter what position they finish, scores for their club.
Ask the expert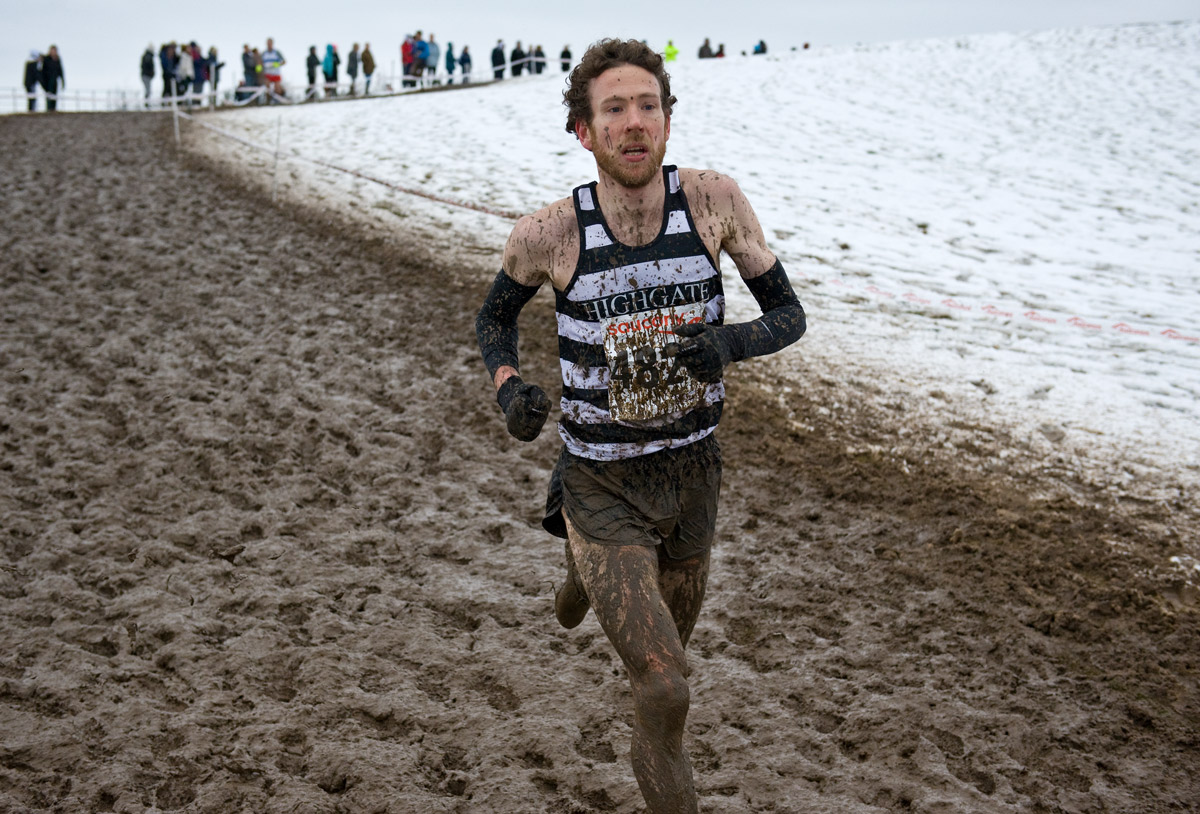 Shaun during muddy XC
We can't talk of Cross Country without mentioning Shaun Dixon, former GoodGym Camden leader which have taking part to many Met League Seasons for Highgate Harriers:
And he has some advise for you:
What does cross country represent for you?

It's the most exciting form of racing. It forces you out of your comfort zone and into battle with your competitors....before politely shaking their hand afterwards. For 30-40mins your adrenaline will be through the roof

What is the main difference between road and XC?

XC is running at its most primal. Forget times, heart rates and pace per mile- your goal is to get from one end of the course to the other as quickly as you can. Obviously the terrain is very different too. Your normal trainers won't cut it- you should invest in cross country spikes to cope with tight corners, slippery descents and steep climbs.

What would be the best advice you could give to GoodGym Race Team runners?

My best advice is be prepared for terrible weather. Wear more clothes than you think you should before the race, and bring an extra dry set for post run. In terms of the race be prepared to go for it. It's over pretty quick so don't be hesitant. You can never approach XC in a negative frame of mind...a little bit of mud doesn't hurt anyone

Do you remember your first XC race?

I ran my first XC back in secondary school. I was whupped by most of my friends but it didn't matter- I was hooked. It doesn't matter where you finish in the race- you're involved in your own series of battles; against the course, the elements and those around you. Captivating.
You can find even more running tips and podcast from Shaun on his website.
We had a go at it last year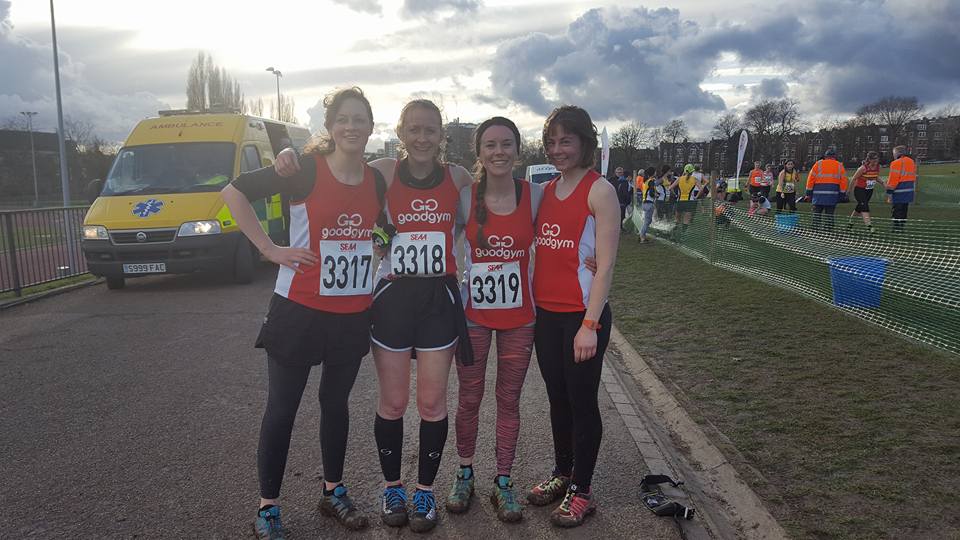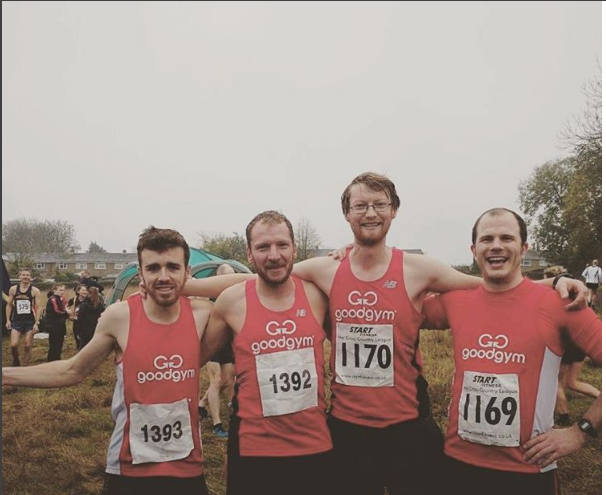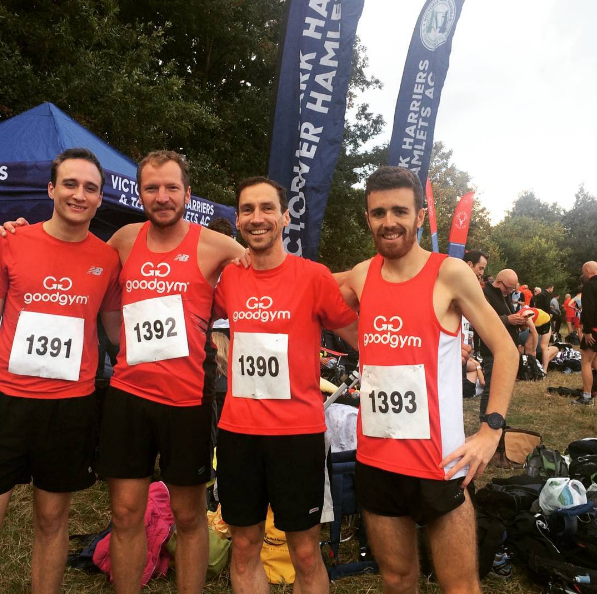 So what are the reasons you should join:
It's not about time but position, so an amazing sprint finish could get GoodGym to the top!
Being part of a team will make you push even more, represent GoodGym
XC is also a great way to build strength to prepare a marathon
We are not a traditional running club and we want to show it to the world
Sir Mo Farah did it, look what he has achieved
Who doesn't like playing with the mud?
Look at the photos above: everyone is smiling
It can be your turn to reproduce McFarland movie
This Year Fixtures
Join us
If you are still not part of the GoodGym Race Team, you can join us which will give you a discount in most UK races and the Met League. Join the GoodGym the race team and join the Met League fun!
Everyone is welcome whatever your level, your GoodGym area!(Question?)
See you on the start line in October!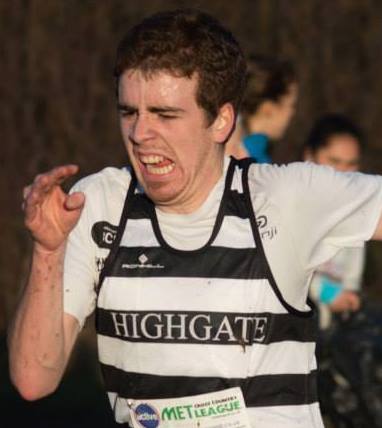 This is how you're supposed to finish a XC race