On Sunday, 31 GoodGym runners psyched themselves up to tackle what turned out to be the hottest London Marathon in history - hitting highs of 24 degrees.
This is the second of three articles exploring how GoodGym runners made their marathon training count - helping friends, family and neighbours in their community along the way.
My reason to run
I used to run as a teenager but when I went to university and got a job I started using the gym and forgot about how much fun running can be. But after watching the London Marathon last year I was reminded just how amazing and supportive the running community can be - so I decided I was going to get back into running.
Watching the marathon last year reminded me how supportive the running community can be
Mental health is something I have struggled with throughout various parts of my life and as exercise has been key in me keeping my head above water, I decided I wanted to run the London Marathon for a Mind - a mental health charity.
Making my training count
Throughout the 16 weeks of training I went to GoodGym Greenwich every Wednesday. One of the best runs was when we went flying for a local charity in the pouring rain (it was absolutely torrential). There's no way I'd have gone out in it alone on a run, but with GoodGym bad weather doesn't seem to put you off as much!
Running in races like The Vitality Big Half and the Greenwich Park 10k with my fellow GoodGym runners has been really fun and provided much needed camaraderie throughout my training!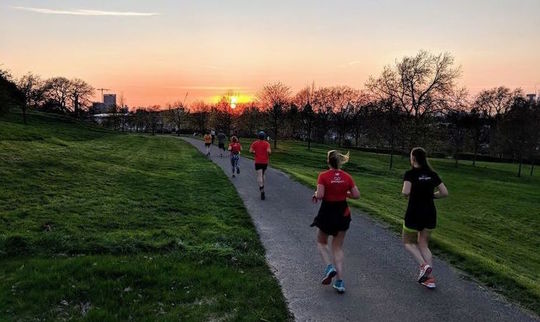 I also took part in two of GoodGym x New Balance training sessions - including the longest GG ever! Both of these sessions were great as we got to chat to different runners about their experiences and discuss tactics for the big day.
The view from the finish line
Looking at my Strava you'd probably expect me to say I hated the race. I ended up crossing the finish line over an hour slower than I planned - at over 5 hours. It all started well but by mile 8 I was suffering severe dehydration. After 10 mins of TLC from St John's Ambulance and some advice from the medics to take it slow, I got back on my feet and jogged the last 17 miles.
As I reached the half way mark I was feeling so deflated and was close to dropping out
But I was so elated by the support of the crowds that I pushed on. (It was such a highlight seeing GoodGym on the Embankment – close to tears when I saw them!)
Now it's over, I'm feeling proud
Mainly about how I managed to continue even when my race plan fell apart. I always knew I'd find the marathon physically tough but completely underestimated the mental tenacity it would need.
---
Looking for a new reason to run?
---
GoodGym x NewBalance Marathon Training sessions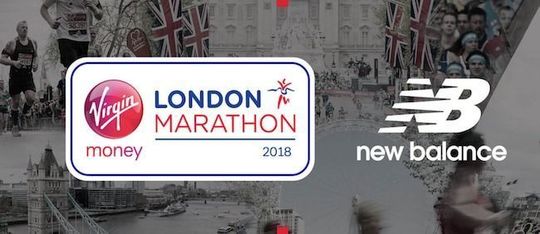 To help runners prepare for this year's London Marathon, we teamed up with our sponsors New Balance to run a series of special training sessions. Over four runs we covered everything from pacing to the mental preparation required to push through 26.2 miles.
We stopped off during each run to help a community organisation in each of the four boroughs that the marathon route passes through. You can catch up with some of the action here.
If you're thinking of upgrading your running kit, head over to the New Balance store. GoodGym Members get 20% of everything online - find out how to join us here.