What's the plan?
Some thought's on what's next from GoodGym's founder
With GoodGym now live in 50 different local authority areas across England and Wales, GoodGym's founder and CEO Ivo Gormley writes about our plans for the next three years and reflects on progress in the last 6 months.
In July 2018, 82 GoodGym runners met in Stratford Upon Avon to talk, debate and work out where we wanted GoodGym to go next. What I took away (amongst many other things) was that there was significant interest in getting more people involved and how important it is that we maintain what is special about our community as it grows, especially that we ensure it continues to be welcoming and easier for new people to be involved.
Following this, and considering our goals as an organisation and the need for financial sustainability, I've worked with the rest of the team and GoodGym runners to turn this into a strategy for the next three years that would give us focus and make these goals more tangible and achievable.
The plan for the next three years:
The following is an overview of our priorities for the next three years;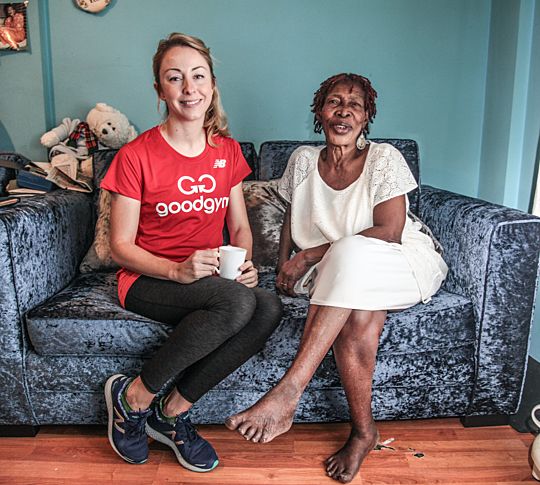 1. Improvements to our work with older people
We recognise that our work with older people has significant impact but we would like to increase the number of people we are able to support and work with them in a way that makes the most of what we're best at. In order to achieve this we want to move towards working in a much more integrated way with our partners, moving from taking referrals from older people towards to co-delivery in which we work alongside partners to connect runners with older people.
Progress this year:
We have worked with local Age UK and Red Cross representatives on contracts and data sharing agreements that will enable us work more closely together.
We have also been working with runners, referrers and older people on improving the platform (website) to make this process easier for everyone.
For both coach runs and missions, our partners can now see anonymised availability of runners in their area.
By the end of August 2019, we are aiming to be working with one partner in each area for coach runs, this may need to be a different partner for missions.
The aim of this is to work more in-depth and more reliably with a single organisation rather than maintaining relationships with many who refer smaller numbers of people.
So far we have this new type of relationship set up in one area and hope to make rapid progress during the remaining months of this financial year.
On missions we have developed a clearer definition of what they are for. Following discussions with partners, runners and older people the following definition has been reached.
"Missions exist to empower older people to live safe and independent lives in their homes."
We feel this captures the spirit of what the most impactful missions achieve and that it enables us to exclude some missions which may not be as impactful.
---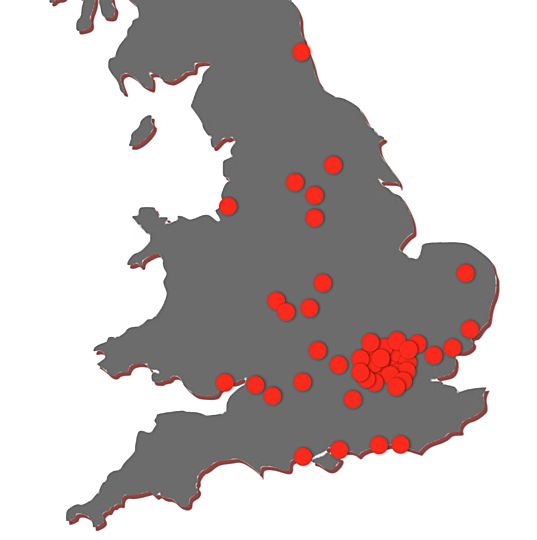 2. Making it easier to get involved
We aim to maintain our steady growth and to be seen as a mainstream fitness opportunity. To do so we will continue developing our tech (the website and it's connections to other services) and continue working alongside the GoodGym community to do so.
Importantly for our growth and successful operations, we want to make GoodGym more accessible and appealing to people from all backgrounds. We aim to be representative of the areas in which we operate in terms of age, income, ethnicity, education, gender and sexuality. We believe that GoodGym works best and has most impact when it brings together people from different backgrounds.
Progress this year:
We are working to make it easier for everyone to attend a GoodGym session by offering more opportunities for non-DBS checked runners. From what we've seen so far, areas with more runs have more people attending.
Following discussions with trainers and runners in person and online, community missions were decided to be the best route to achieve this. Community missions are tasks for community organisations or charities to which runners make their own way to the location. They can be organised, set-up and managed by TaskForce members, trainers or run leaders.
Our goal in the business plan is to introduce community missions into every area by August 2019. We will work with runners, community organisations and trainers to continue to get feedback and improve the experience for all.
So far there's been a great response to community missions with community missions happening in over 20 areas with over 3000 attendances.
In our group runs we aim to encourage diversity by adding diversity awareness and advice into our training for trainers, run leaders and TaskForce. We will also offer starter sessions to organisations working with people from diverse backgrounds and promote group run activities through local organisations working with people from diverse backgrounds.
In older people operations we will review and update communications to ensure these reflect the needs of each GoodGym community and ensure that verification process and ongoing involvement in GoodGym for coaches and runners is accessible, e.g larger print letters. We will continue to create case studies and promotional material that celebrates and highlights diversity within the organisation and overall we will improve recruitment processes to actively seek a more diverse workforce.
Overall participation continues to increase steadily.
---
3. Increase sustainability
By the third year of this plan we aim for 100% of our income to come from sustainable sources. We define those as:
-Member donations
-Sponsorship and partnerships
-Public sector contracts
Though we may get grants during this period the goal is to rely purely on the above sources by the end of this period.
Progress this year:
In this year we aimed to launch in more cities, to increase member donations as a percentage of total income and to work to secure contracts with large employers.
Largely this process has gone well, member donations continue to rise and are accounting for 20-30 per cent of our total charitable income. We have now reached 56 areas that are funded and confirmed to launch and have regular runs in place with three large employers.
We are now working to develop our relationships with local authorities in existing areas in order to ensure we are tied in to local service as effectively as possible and that we have longer term financial support to sustain and grow our operations in each area. We are working with our trustees and Local Authority partners to define the best way of approaching this.
We also have plans to deepen our work with brand partners, relationships with BT and New Balance have helped to increase our reach and profile and we will be aiming to develop and improve these relationships and others over the coming months. We plan to recruit a partnerships manager to support our growth in this area.
---
Challenges and Progress
Moving towards new and improved systems for missions and coach runs is a complex challenge. Balancing our needs as runners with those of the older people and parters we work with is a puzzle with millions of variables and possibilities. Thanks to everyone who's been part of improving that process including partners at Age UK, Popla Harca and the Red Cross. The tech development in this area has been evolving rapidly and getting ever-closer to being able to cope with many more people.
The fact that we now have a presence in every major city in England gives us a huge opportunity for collaborations and makes it easier to get involved than ever before.
Our progress overall has been huge, despite big tech changes, together we're doing more good deeds per month than ever before. If we are going to achieve what we've set out above we are going to need to keep working together and taking on board the different perspectives of all those involved. Shindig 19 will offer a good chance for reflection and chances to make some more concrete goals for our 19/20 year. Overall - with 50 areas now active, our movement seems stronger than ever. I hope to see you on a run soon.
---
Get involved: