"We wanted to provide as many people as possible the opportunity to come and see what it's all about"
York Trainer Egg Cameron talks about how GoodGym York are taking on more this January
January 11, 2019
Featuring

York runner
York
GoodGym in York have been pulling out all the stops this month, with group runs and community missions organised for every day of January so far. Part of this is a bid to become top of the league as a part of GoodGym's January challenge, a yearly competition that challenges runners accross the UK to do as many good deeds and run as many kilometres as possible. Rebecca Clarke spoke with Egg Cameron, the trainer at GoodGym York about how she is helping the community in York and helping runners accross the county to tackle their January fitness goals.
You're trying to organise a task for every day of the month this January. Why is this?
It's called the January Challenge for a reason! We often get quite a big crowd on our Monday group runs but inevitably there are always members who can't make certain days of the week and also potential members who are put off because they know they can't do a Monday. We wanted to provide lots of tasks on different days and times to give as many people as possible the opportunity to come and see what GoodGym is all about. It's also a good way for us to see when the most popular alternative times are for future community missions.
Having so many tasks organised is a fun way to keep our runners engaged. It's only day eight and we have already sanded in a listed building, built a limestone footpath, coppiced an orchard, constructed a forest school campfire circle and more. We want to make the activities as interesting and varied as possible, whilst exploring new bits of the city too.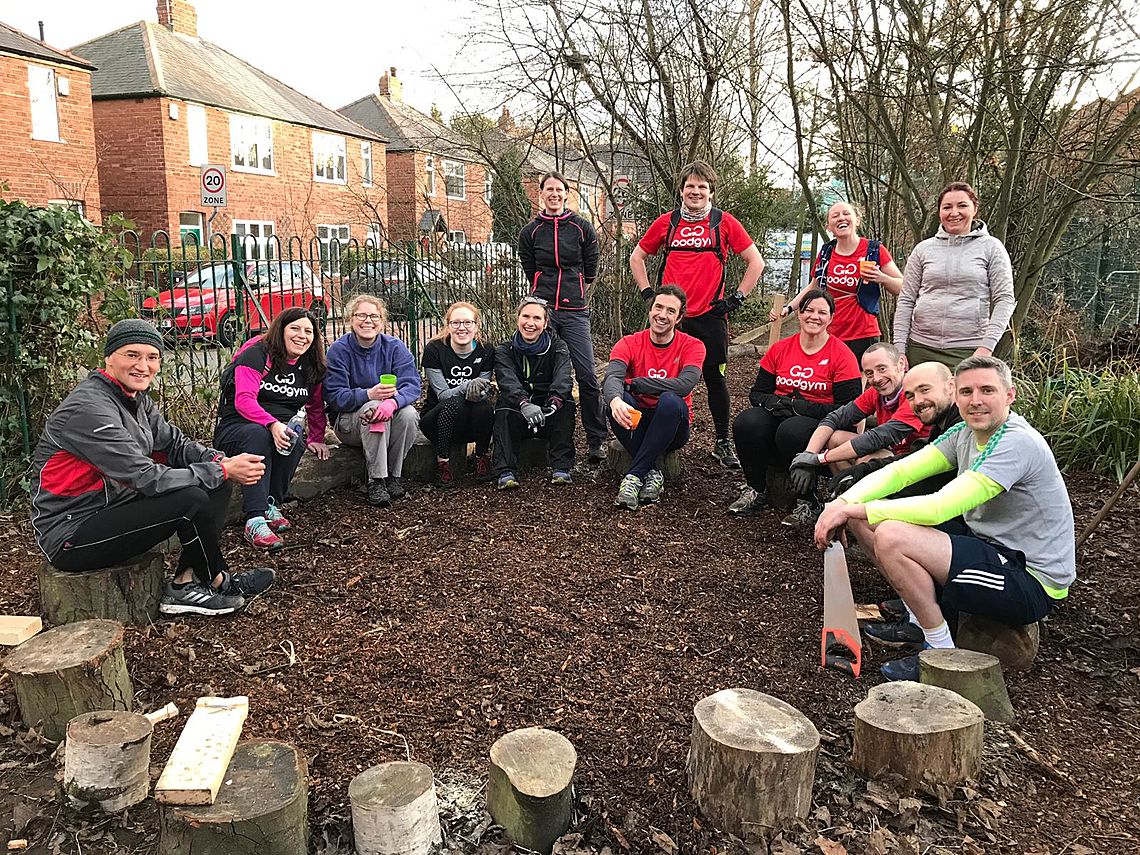 14 runners ran 2km on New Year's Day by helping to create a foresty wonderland at Knavesmire School in York.
How do you believe you are making a difference to the community in York?
This challenge in particular enables us to be a lot more flexible at offering time slots for tasks, so we're able to help a greater number of organisations and groups overall. We've partnered up with our local Junior parkrun, who struggle every week to fill their volunteer roster. As a result of that, some of our runners have taken their own kids along and realised what a brilliant event it is, so we're helping to connect people with all the great projects and organisations that York has to offer.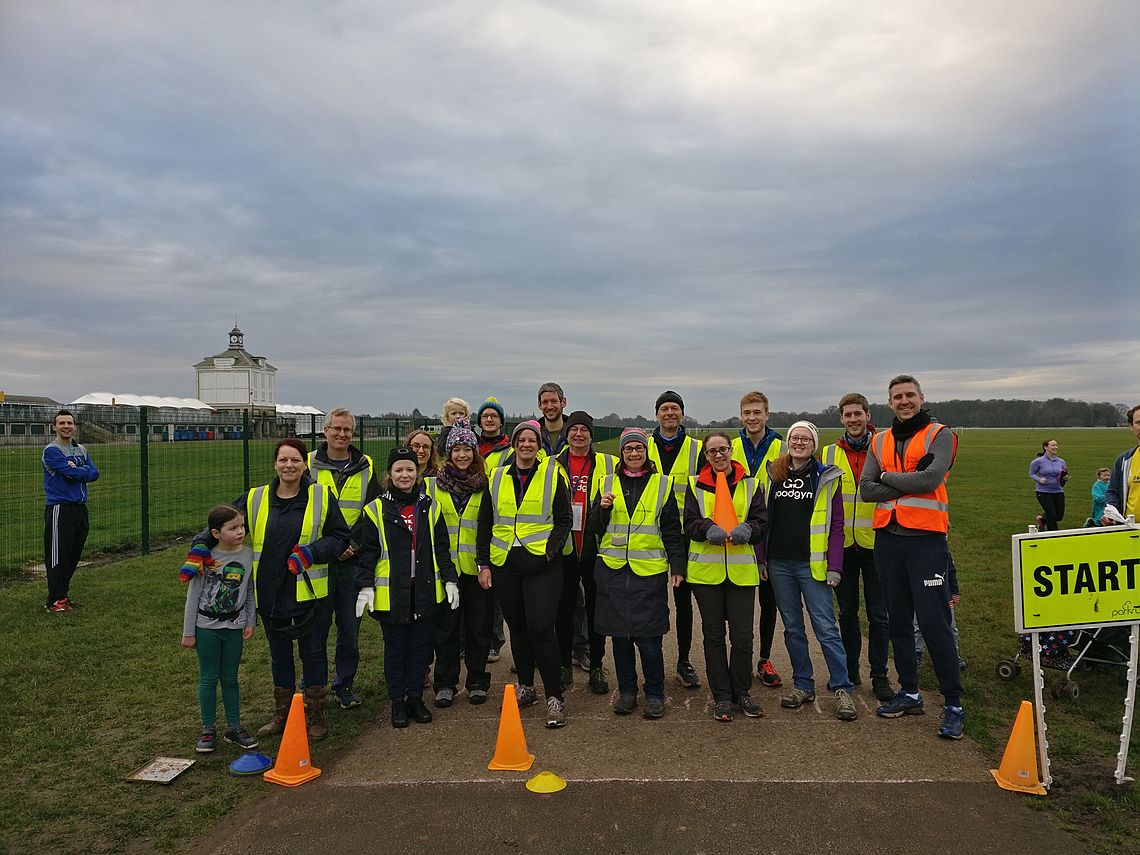 - 13 runners ran 2km to help the Knavesmire Junior parkrun in York last weekend.
How are runners and taskforce in GoodGym York stepping up to the mark to do good in the best way possible this January?
We were really lucky last year to have a few new members who wanted to get stuck in straight away, so along with our dedicated run leaders, we have a fantastic taskforce and pretty much every one of them is leading at least one community mission throughout January in their own part of the city. It's a brilliant way to appeal to people in different areas who want to be involved in tasks that are very local to them. They are all just as passionate about GoodGym as I am so it's amazing to have their full support and to be able to put on so many tasks.
" Even a couple of our anti-run-logging members have joined Strava for the cause"
The runners are really getting involved too; sharing our posts and bringing their friends along, it all helps raise our profile and of course, adds a few kilometres onto our total for the January challenge. Even a couple of our anti-run-logging members have joined Strava for the cause!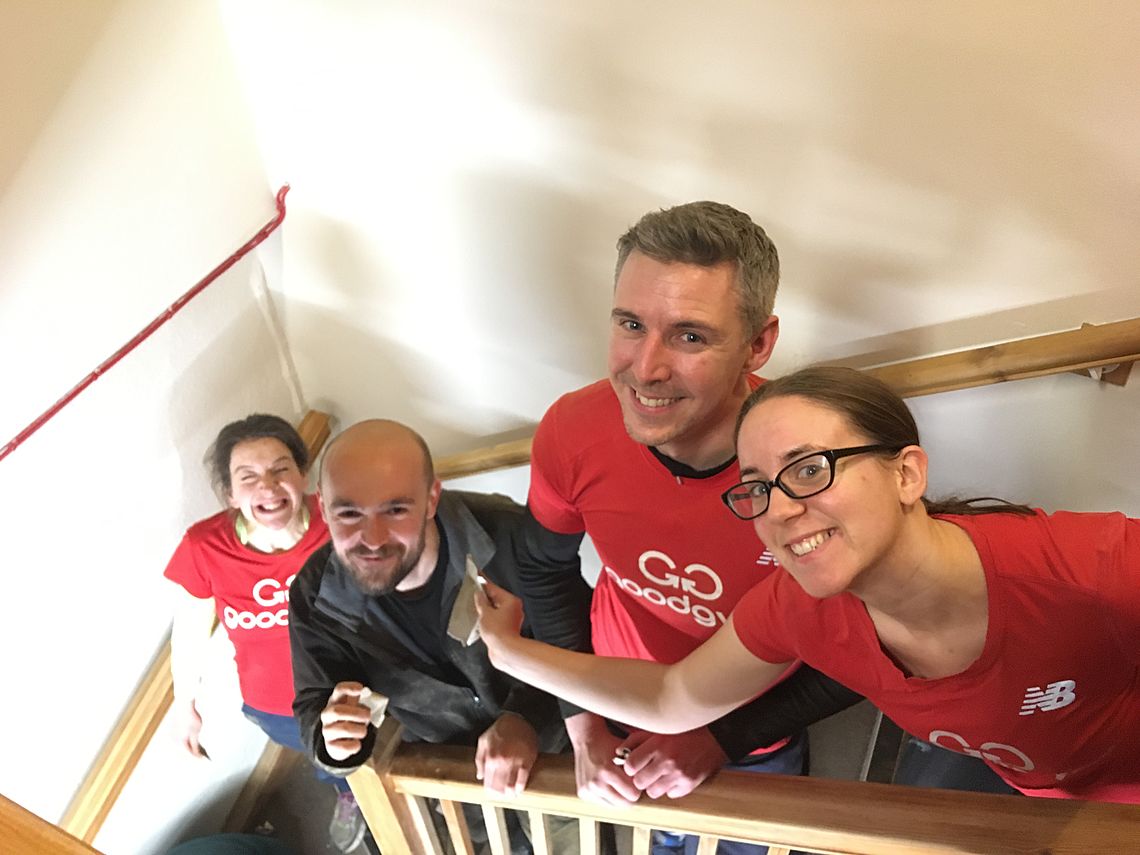 19 runners turned up to help out at Age UK this month, decorating and cleaning their York office
Do you have a record you'd like to beat for the month or year?
For January we set ourselves a goal of 350 good deeds which is way more than we've ever done before, I have a feeling we're going to beat that though. Lots of our members have their own individual goals which is great, we even have two members battling to be the first to 50 good deeds. We should be able to set that sort of thing as a well-being goal!
What are your aims for GoodGym York for January and the year as a whole?
We're organising our own race series this year as well as monthly socials, so the aim is to get new members involved with all the 'extra-curricular' stuff and just make the whole GoodGym York community even stronger.
---
Get involved: