Anji Andrews, is GoodGym's trainer in Newcastle. Since it started in April 2018 a strong community has emerged around her. Here, Anji writes about how and why GoodGym can sometimes feel like a family.
The traditional dictionary definition is that family is a noun, meaning "a group consisting of two parents and their children living together as a unit." or " a group of related things"
As the trainer of GoodGym Newcastle, I prefer the latter. There's no way I could handle this bunch if they were all my kids!
I'd rather see myself as a big sister
I often describe GoodGym Newcastle as my family. In the last year since our conception in April 2018 we have grown in strength and numbers and we have a wide range of ages (and abilities) of runners. While I'd rather see myself as a big sister than a mum of the group, the wide range of ages attending our runs every week means we have a real breadth of everything from students to people in their 60s. Within the older range there are people working, retired, grandparents and big kids using GoodGym to keep fit or improve their race times. They have great stories, excellent advice and they are always calm in a crisis. The group are sociable, going to the pub together after every group run to share stories of weekends.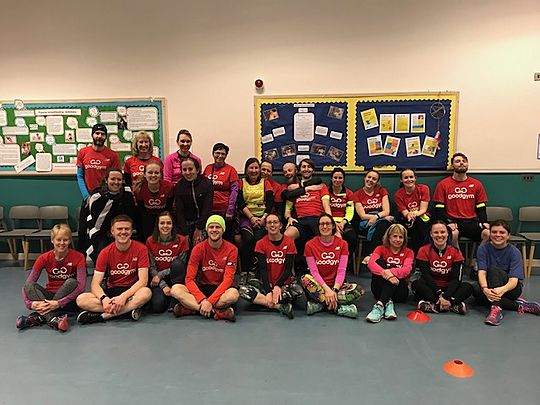 dad-like skills of navigation
I am lucky enough to lead the group with my husband Paul and while in real life we are blissfully childless, I guess to some we are seen to be the parents of the group! Our family needs our guidance in my task arranging and running coaching and Paul's dad-like skills of navigation and quiet considered approach to tasks. As long as people never ask me for directions we will be fine at the helm.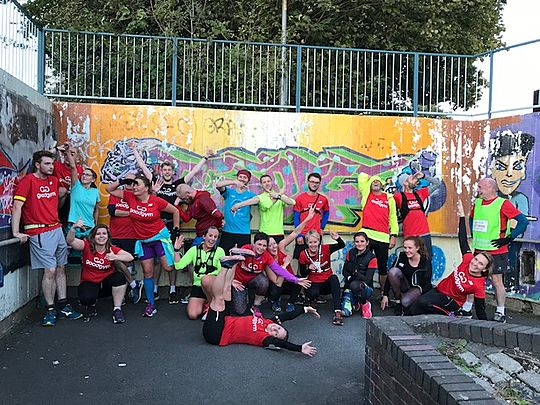 We have built a fantastic TaskForce around us in the last few months and it's only when I take a step back now that I can see the range of ages included within that completely by accident. The TaskForce has 6 members with people in their 20s, 30s and 40s. This is definitely a group that accepts people regardless of age, gender or background. At GoodGym Newcastle we have doctors, teachers, unemployed people, students and even someone with a disability and nobody ever knows about this unless you ask them. We are all viewed equally: people using their running or walking to do good deeds.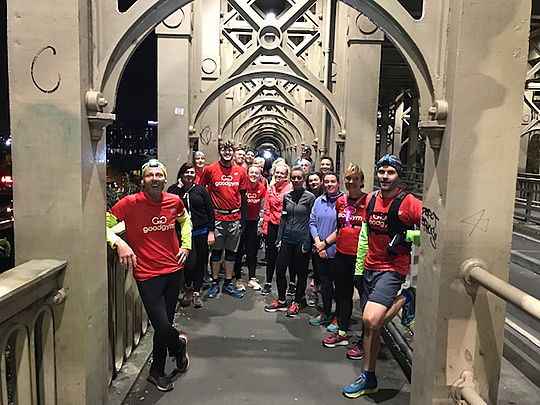 we have made our community a better place
They say you can choose your friends but you can't choose your family. I don't see GoodGym Newcastle as either, we are a family that we have formed completely by accident while using our running to do good deeds. We have all come to runs after a tough day at work, when we haven't felt like running, when we have needed either to offload or to have someone accept our silence. We have channeled these times into good deeds together and we have made our community a better place.
we aren't all perfect, but we make it work
Like all families, we have our flaws and we aren't all perfect, but we make it work. Everyone can come along to GoodGym and feel part of "something", and if you feel like you have gained a new brother, sister (or granny) then that's a bonus.
---
Get involved: