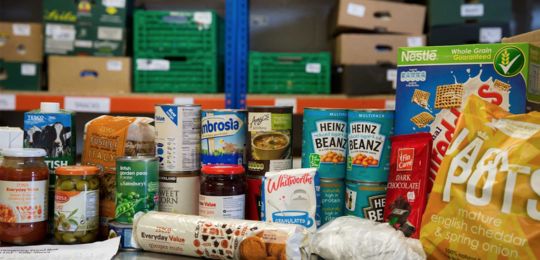 Providing emergency food
Supporting food banks during the pandemic
During the Coronavirus outbreak, charities have been collaborating like never before. This month we are sharing how we are working together.
The Trussell Trust supports a nationwide network of food banks to provide emergency food and support to people locked in poverty to campaign for change to end the need for food banks in the UK.
As the coronavirus pandemic has been unfolding in the UK, the Trussell Trust say their main priority is ensuring the safety of everyone who comes to a food bank – whether it's someone needing help, someone volunteering their time, or someone making a donation.
Over the last few months we have been working closely with food banks across the country in areas such as London, Birmingham, Ealing and Bristol to provide essential food items to those who are isolating.
In Birmingham, there has been a huge demand for help as large amounts of food have been donated that are needed to be sorted ready for delivery to those in need.
On a recent food bank mission in Birmingham, David Halford said: "There was a huge amount of food to sort which kept us all pretty busy through the morning, and it's great to see so many donations still coming in during these challenging times for us all. It's always very upbeat with the radio blasting and before I know it the shift has ended."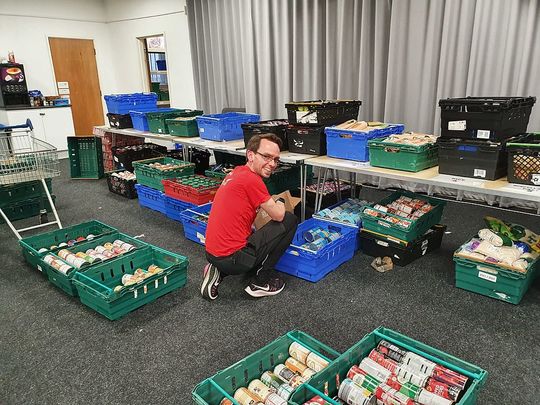 Hammersmith and Fulham have been doing regular missions to support their local food bank with tasks such as packaging food items and cleaning in between shifts.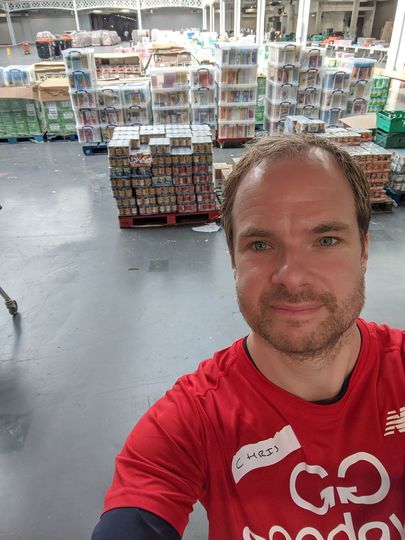 In Ealing, the local GoodGym community has been supporting Ealing food bank regularly with a number of tasks. They've worked together to coordinate large amounts of donations and have quickly pulled together to respond to any urgent appeals for items such as sanitary products. They also have members regularly doing shifts at their warehouse to sort and pick donations for clients.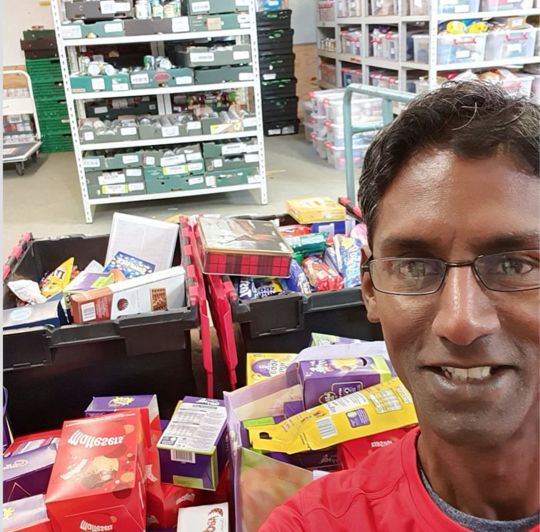 Sharon, from Ealing food bank says: "We've had regular GoodGym volunteers helping us at the food bank over the last month. Due to the unprecedented demand for food due to the pandemic the help has been invaluable "
From donating food, volunteering your time or taking on a fundraising challenge, there are lots of ways to get involved with raising awareness of poverty and helping end UK hunger.
During this challenging time, food banks in the Trussell Trust network need help to continue to provide essential community services to people in crisis, with tasks such as help to sort and pack donations, collect donations from supermarkets and deliver food to those in need.
---
Get involved