How to help 100 people with your workout
Monica has been getting fit by doing good in her community
Not many people can say that they've helped over 100 people in their community, but that's exactly what Monica from GoodGym Lewisham has done. Here's why running to do good in her community has motivated her to keep fit and achieve the 100 good deeds milestone.
I joined GoodGym in January 2017 because I needed a reason to run. I'd gone through a really bad bout of depression after losing four significant people in my life; a close family friend, my mother in law, my dad and then my mum. At that point, just going out for a run was not enough for me.
But GoodGym gave me the reason I needed to continue exercising - running and doing good triples the endorphins for me! It has helped me to manage my mental health and kept me in contact with the older generation which I personally have lost in my own family.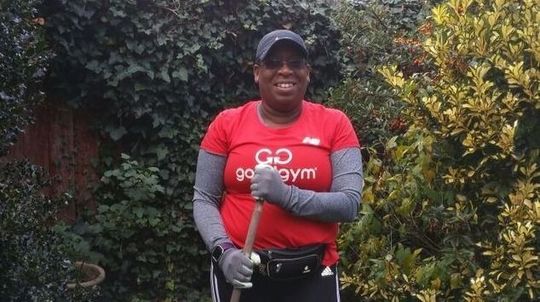 For an older person, help with their garden can be life changing
Since I joined GoodGym, I've been on quite a few mission runs to help out older people with one-off tasks at home - most of them have been gardening. I would say do a mission. It doesn't take all day, and you get to meet runners from other boroughs. Each person and garden has been very unique and the impact can be life changing.
Some older people have seen their garden - their pride and joy - become overgrown, leaving them unable to access it.
When you go and restore their garden to how it was before they are so grateful - you've given them something back.
I love it when older people come out for a chat and insist on doing some gardening too; although they're not able to do much when you go round to help it gives them such a lift - they want to join in too!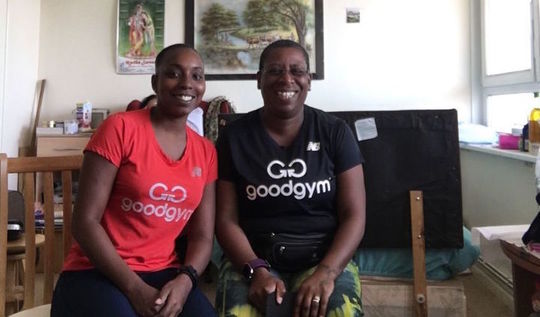 You can make a real difference to spaces in your community
Before I joined GoodGym, my runs were a solitary affair. But I joined the group runs because it gave me the opportunity to run and be with others. I have made new friends who have motivated me to take part in races like The Big Half, and we always have fun when we go out.
All of the tasks we do in the community are great, and I always learn something about where I live. We visited Goldsmiths Community Centre a few weeks ago and sanded the hall floor. This is something the community centre would have to pay for if we did not volunteer to help them with it.
It's great to know that we offer an invaluable service for the community, I enjoy doing it and the people I help really appreciate it!
GoodGym has changed my life; I now have something to look forward to, when I go out for a run I think I'm running so I can get to that task or mission which is a bit further away.
I would encourage anyone to come and join a run. You don't have to be a seasoned runner or very fast - I'm not fast - so if you come on a group run with GoodGym Lewisham, you'll find me at the back of the group! Come and give it a try.
---
Run to help people in your community
Make a difference to an older person's life. Become a GoodGym member and start running to help an older person with tasks like changing a lightbulb or tidying the garden.

Make your community an even better place to live. Try a GoodGym group run near you. Every week we work out by helping local community projects, and run back all within 90 minutes.

Give Monica a cheer for reaching 100 good deeds.