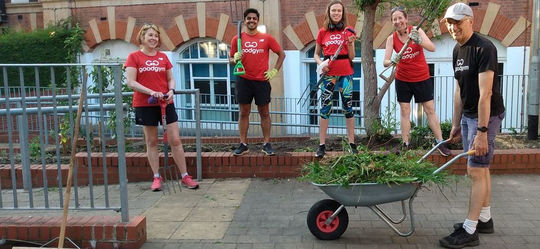 The return of group runs to be delayed
Why we're waiting one more month
Having looked carefully at the evidence and listening to the concerns of area activators and the central team we are taking the difficult decision to delay the return to group runs.
Last month I posted a story detailing our plans for group runs to return on 21st June. It included a risk assessment and data we took into account when making this decision.
Today it has been announced that national restrictions will continue beyond 21st June in response to steeply rising infections and concerns over the Delta variant of Coronavirus. This delay will allow even more people to be vaccinated, and should give us more information about their effectiveness in preventing infection and hospitalisation.
Last week we asked area activators whether the return of group runs should be delayed. Over 1/3rd of area activators believed they should be delayed and a similar proportion of central team staff felt the same way. Given this prevalence in our team it's likely that there will be similar feelings among TaskForce, run leaders and members. Recent polling also shows that over 50% of the population now agree with delaying the end of legal restrictions on social contact.
Given the extent of these concerns and the rising infections, I believe this is the right thing to do. GoodGym is a large community, we want to go ahead only with total confidence and not put any area activator, TaskForce member or run leader in a difficult position or feeling the pressure to put on group runs when they don't believe it's safe to do so.
Considering all of this input, I have decided that the return of group runs will be delayed by 4 weeks and they will now resume on Monday 19th July. This will be reviewed if national restrictions are eased earlier.
In making this decision we considered alternative options which could allow us to resume next week. These included regional restrictions based on local infection rates, putting small caps on sessions or allowing local groups to decide what they wanted to offer. None of these felt right and we didn't want a situation where the GoodGym group run experience was different in different parts of the country. We've been through this together and it's important we come out of it together.
What next?
We will continue to monitor the situation, assess the risks and listen to the views of the GoodGym community.
Runners: there is new group session training which will need to be completed by all runners ahead of group runs returning. Get ahead and complete the short training module now
TaskForce: You will have been sent the new TaskForce training, please complete this before 18th July.
Run leaders: You will have been sent the new run leader training, please complete this before 18th July if you are interested in leading sessions with GoodGym.
If you have any questions or comments on the return of group runs please contact me on ed@goodgym.org.