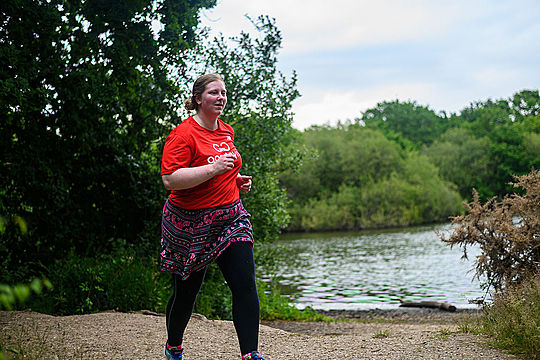 The GoodGym Fitness Challenge
Participate in a GoodGym fitness session every week during Covid-19 outbreak.
Whilst group runs are suspended we're challenging ourselves to keep happy, healthy and connected by organising fitness sessions and challenges that you can take part in wherever you are. We're challenging everyone in the GoodGym community to take part in at least one a week.
To help us reach our goal of keeping our community connected and active over this period, we are encouraging all TaskForce members, run leaders and trainers to set up fitness sessions for the GoodGym community. Every time you set up a training session, you'll be inspiring and encouraging others to keep moving throughout this period.
During this time a fitness session could be:
A challenge to do a 3km run in a particular day or week
A live fitness session via a video call service.
A workout challenge : eg do 100 squats in a day.
Any fitness activity or challenge that you can think of that can be done remotely
You can set up a training session here, where you can fill in all the details about what your area is doing to keep fit.
If it's a live session or challenge at a set time, let people know where to tune in or when everyone will be taking part. If it's a challenge that can be done anytime, or at multiple times throughout the week, set the date and time to midnight on Sunday at the end of the week you want it to happen in and let everyone know how to get involved.
Most importantly, let everyone know! Post it in your area's local WhatsApp group, on Twitter, Facebook or Instagram.
Run reports and registers:
Activities will be listed as training sessions on the website, and we encourage GoodGym runners from your area,or further afield, to sign up on the website.
Weekly award for best fitness sessions report
Each week we will run a report of the week competition and ask for everyone to vote on their favourite fitness session reports uploaded here.
You'll be able to vote through social media channels at the end of each week. The authors of the winning report will receive a month's supply of coffee to fuel future fitness activity - this may arrive after social distancing has ended.
If you want to share your report on social media, use #GGfitnesschallenge to share with the rest of the community what you have been up to.
The winners so far
Week 1 - GoodGym Bath
April the 3rd's winner's were GoodGym Bath, who created a virtual session that incorporated it's namesake into the workout.
The session was ran by Sam Ollason, with 8 runners taking part. Sam said; "Now more than ever we need to keep together as a community to help motivate each other to take care of our physical and mental health, so thanks to those of you who joined in to make this a success."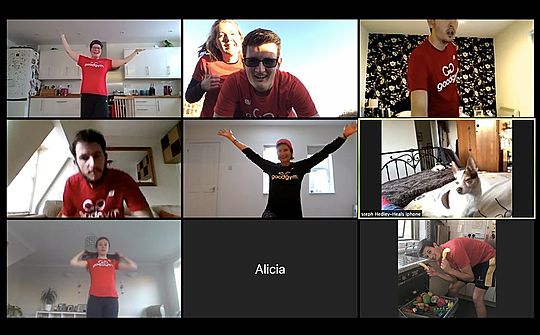 Week 2 - GoodGym Leeds
In the second week of April, votes came in fast for GoodGym Leeds, with this excellent report which challenged participants to a game of 'street sign bingo'.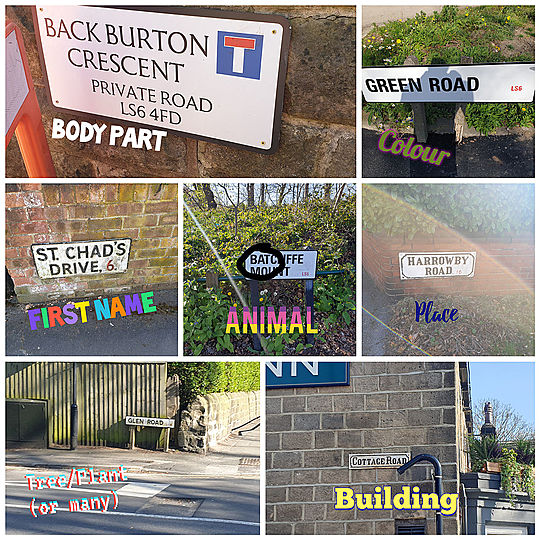 Week 3 - GoodGym Bournemouth
The third week of April saw GoodGym Bournemouth win, with a session that challenged 16 runners to create letters on their solo run's using Strava.
The final piece said 'GoodGym loves NHS'.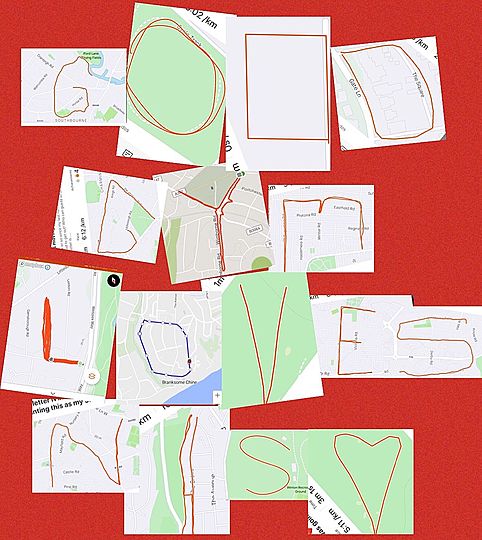 Week 4 - GoodGym Norwich
GoodGym Norwich were the winners of this week's challenge, who took part in the Two Point Six Challenge.Activities ranged from running 26km, 26 squats (while holding a cat) and eating 26 custard cream biscuits.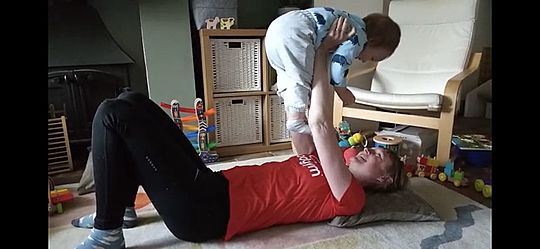 ---
Get involved: