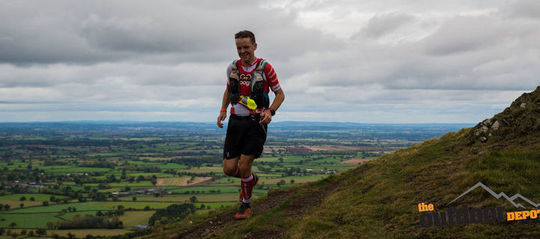 Race Team Bulletin
October News
Race Team Report:
Well what can I say, it appears GoodGym Race team members love to race. So October may be starting to get chilly and the nights are coming in but true to form GoodGymers love a fast foot shuffle. All the way from 5 km to some mega Ultras have been ran. We are not only runners we are also keen tourists with a races ranging from Luton all the way to the Big U.S.A. Big pat on the back to Stephen Corry and to Ben Parks who decided to do two marathons in October…crumbs. Congratulations to Becky Greenwood winning the West Mercia Police Trophy at the Longmynd Hike.
Looks like #RedThunder was present in loads of locations, notable shout outs to Bournemouth Marathon festival, Met League Claybury XC, York 10 miler and Oxford Half being well represented, cracking stuff
Look at the bottom of the page for all the races we have been doing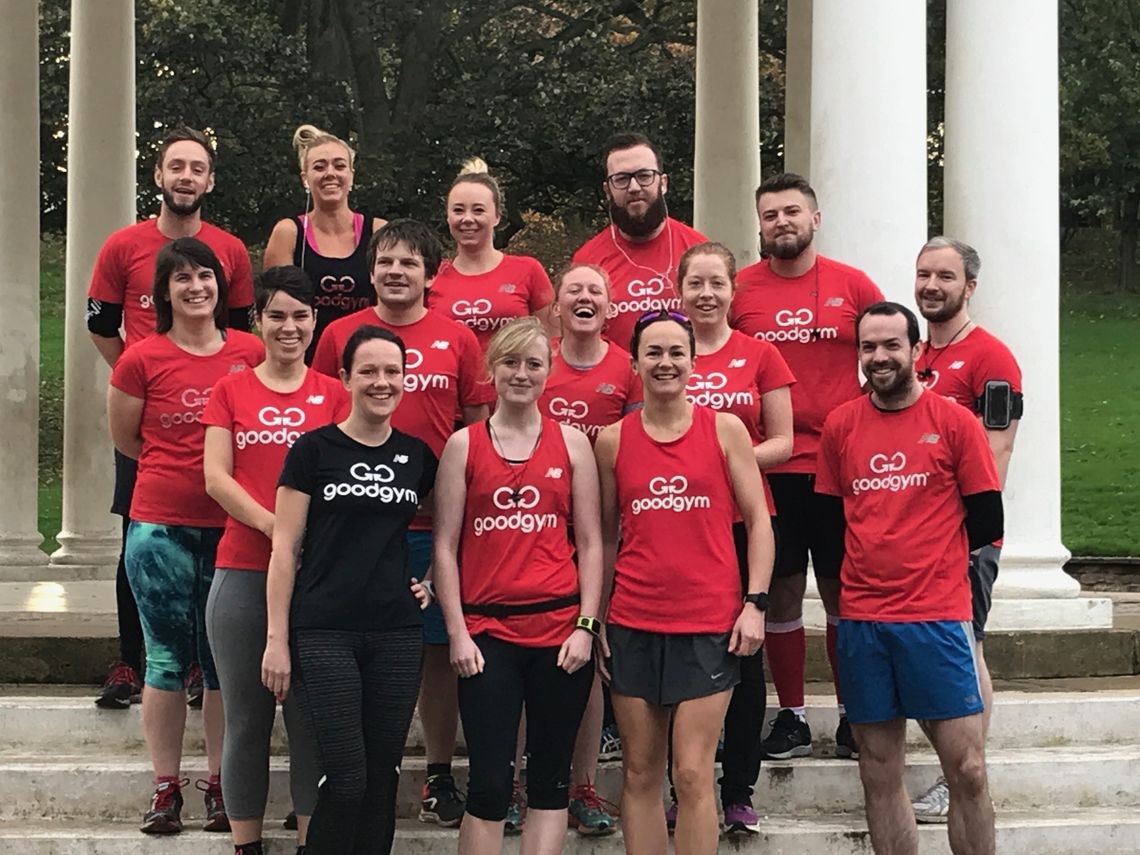 Next Races:
November
November has a few new parkruns beginning and GoodGym Bristol is attending one in Eastville park.
Barnsley GoodGym is a new addition to the GoodGym family, but they have already got a team together for the Barnsley 10K.
December
December is the time for a fancy dress festive race, there is bound to be one near you! Bristol, Cardiff, Brighton, and Leeds all have the chance to don the fancy dress.
London Goodgym members are turning up in force to Greenwich Park.
Our trainers are also getting laced up for Decembers XC to try and run off some of those christmas parties .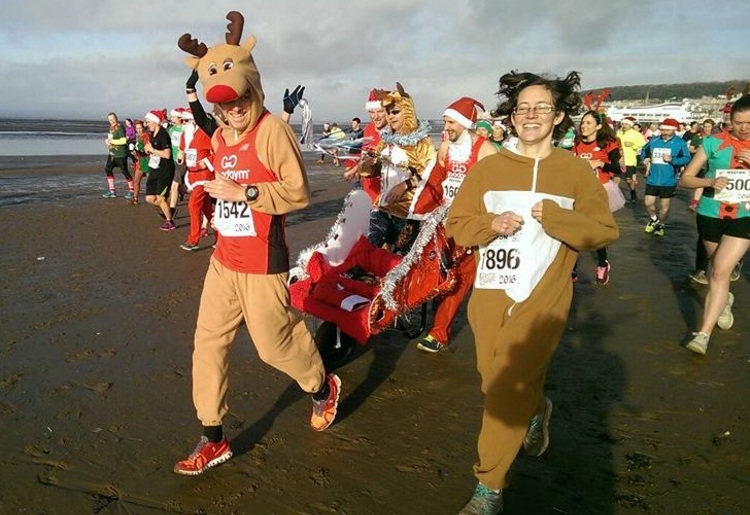 Parish Notices

Big Six 2018
See here for the details of the announcement of where the Big Six will be next year.
| Name | Date | Location | Type |
| --- | --- | --- | --- |
| Colchester Half Marathon | 25th March | Colchester, Essex | Road |
| Great Welsh Marathon (M & HM) | 15th April | Llanelli , South Wales | Flat Trail |
| Lakeland Trails (M, HM & 10K)  | 3rd June | Lake District | Trail |
| WSR - East Farm (M, HM, 10k & 12 hr relay)  | 25th – 27th August | Dorset | Trail |
| Rutland Marathon (M, HM & Relay) | 16th Sept | Rutland | Flat Trail |
| Yorkshire Marathon and 10 Mile | 14th Oct | York | Flat Road |
See you all there!
Strava Race Recognition
If you want a shout out in next months bulletin here is what you can do:
For your runs to appear on the feed make sure that when your run is uploaded to Strava it is tagged as a 'Race'.

If you want your run to acknowledge a Personal Record, you have to add #PB to the description of the run.
Or just ping us a mail to the race team email address and let us know what you are up to.
Vests
If you wish to buy a race vest here is the process, you must be a member of the Race Team to buy a vest:
Donate £15 to GoodGym My Donate page.

Then please email us: (Raceteam@goodgym.org) receipt of payment to confirming your address and size/gender required.

We will ensure everything is okay, and forward the requests on to GG HQ weekly to post out to you.

You will receive a new Red vest within 10WD's of ordering.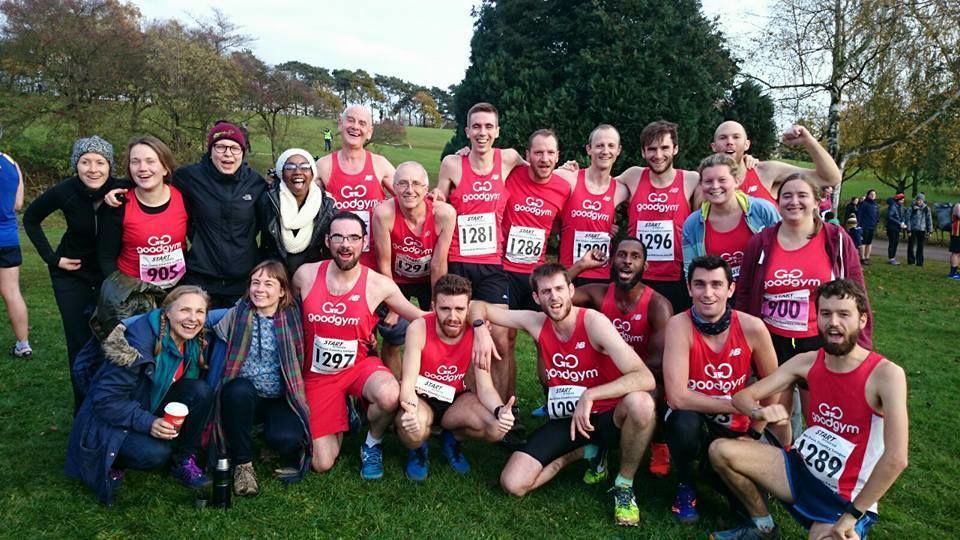 Race Annex
| Name | Distance | Race |
| --- | --- | --- |
| Nick Griffin | 10 mile | York 10 mile |
| Rachel (York) | 10 mile | York 10 mile |
| Becky Moylett | 10 mile | York 10 Miler  |
| Lizzie Kershaw | 10 mile | York 10 Miler  |
| Paul Widdowfield | 10 mile | York 10 Miler  |
| Chris Burns | 10km | Regents Park |
| Paul Widdowfield | 10km | Knaresborough Crag Rat Race |
| Ben Parkes | 10km | Shoreditch 10k |
| Damian Mitchell | 10km | Olympic Park 10k |
| Ivo Gormley | 10km | Stracattidina Brindisi |
| Melanie Young | 10km | Lyme Park Trust10 |
| Olivia Parker-Scott | 15Km | Tring Ridgeway 15km |
| Christopher O'Driscoll | 16km | Great South Run |
| Matt Garnett | 5Km |  Ludlow parkrun  |
| Steve Coman | 5km | Mile End parkrun |
| Vic (Lewisham) | 5km | Hilly Fields parkrun |
| Melanie Young | 5km | Inverness parkrun |
| Paul Bown | 5km | Highbury Fields Parkrun |
| Conroy Barnett | 5km | Run LFOTM 5K  |
| Dave Mansfield | 5km | Ally Pally parkrun  |
| Alix Guerber | half | Wimbledon Common |
| Becky Moylett | half | Cardiff Half |
| Remy Maisel | Half | Great Scottish Run half marathon |
| Justin Wetters | Half | Bournemouth half marathon |
| Stephanie Hedley-Heal | Half | Bournemouth Half |
| Ben Cooper | Half | Bournemouth Half Marathon |
| Chris Burns  | Half | Chichester Half Marathon  |
| Pritesh Mistry | Half | Oxford Half Marathon |
| Graham Atkins | Half | Oxford Half |
| Jack Concanon | Half | Oxford half marathon |
| Remy Maisel | Half | Great Birmingham |
| Sarah Moore  | half | Accidental half marathon |
| Paul Bown | Half |  River Thames Half Marathon |
| Remy Maisel | Half | Love Luton Half Marathon |
| Simon Fitzmaurice | Marathon | Yorkshire Marathon |
| Gareth Grey | Marathon | Bournemouth Marathon  |
| Tracey (Tower Hamlets) | Marathon | Bournemouth Marathon |
| Stephen Corry | Marathon | Bournemouth Marathon |
| Ben Parkes | Marathon | Amsterdam Marathon |
| Brin (Greenwich) | Marathon | Amsterdam Marathon |
| Danica Priest | Marathon | Marine Corps Marathon, USA |
| Ben Parkes | Marathon | Abingdon Marathon |
| Stephen Corry | Marathon | Dublin marathon |
| Sarah Place  | Ultra | Lakes in a Day  78.4km |
| Vickie Burns | Ultra | Lakes in a Day 78.4km |
| Matt Garnett | Ultra | Longmyndd hike 80.7km |
| Frances Powrie | XC | Met League Claybury |
| William Dowsett | XC | Met league Claybury  |
| Graham Atkins | XC | Met league Claybury |