New GoodGym partner announced
GoodGym and Raleigh Partner to Promote Active Travel and Supporting Communities
Helping GoodGym go further
Raleigh, the iconic British bicycle brand, has partnered with GoodGym.
The partnership will bring more people to GoodGym to support older people and community groups, with a focus on incorporating cycling further into the GoodGym way of life.
The addition of such a legendary cycling brand will mean even more people power when it comes to social impact and the benefits of active transport. Not only will current GoodGymers be able to enjoy sessions further afield but the increase in accessibility will catch the eye of more newcomers hoping to take advantage of fitness outdoors.
Tabitha Hrynick, a GoodGym member, said, "I was really heartened to hear that GoodGym would be partnering with Raleigh, and making our wonderful community more inclusive. Looking forward to doing more good – and getting fit – on wheels!"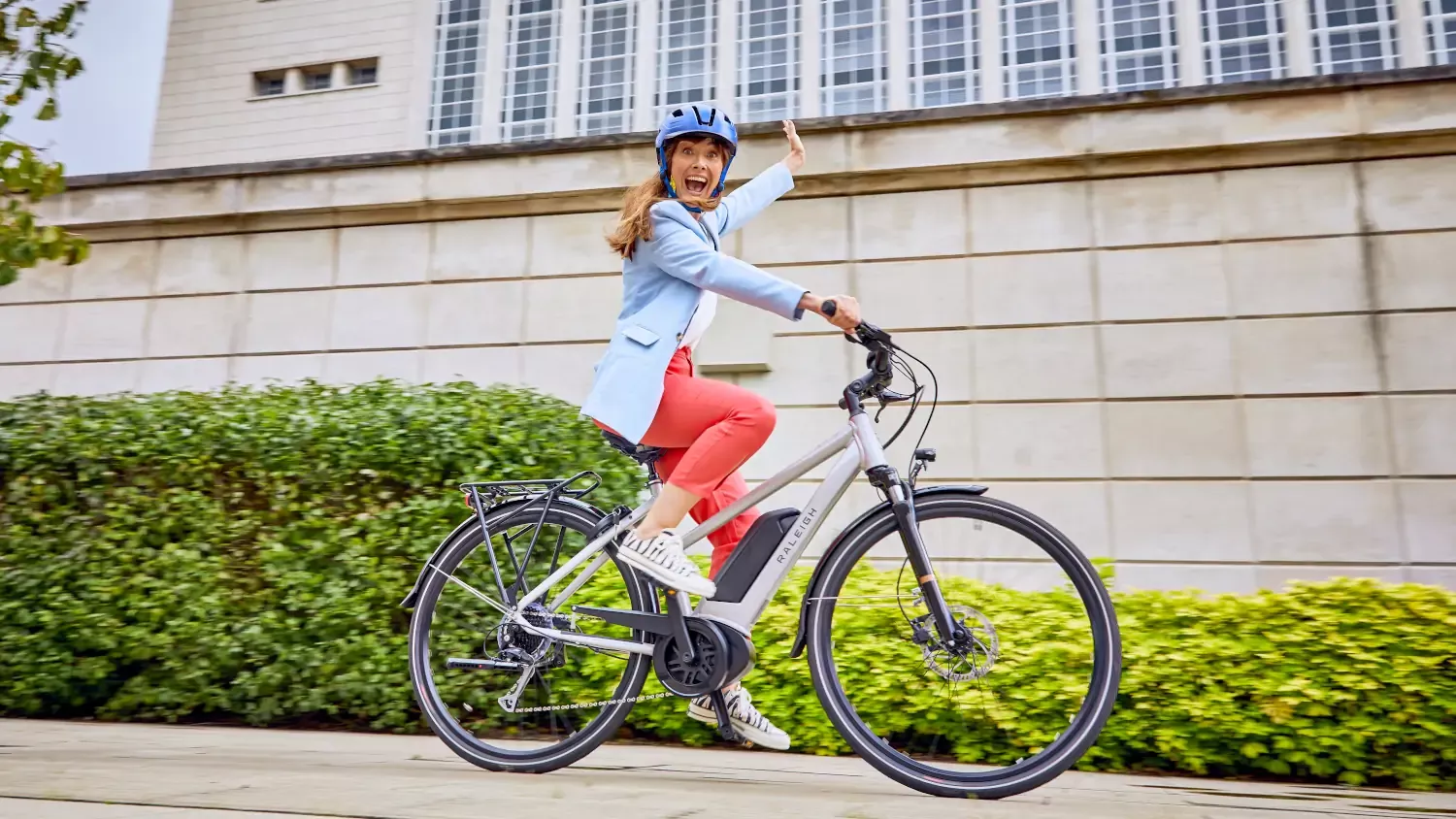 The perfect deal on wheels
Ivo Gormley, CEO at GoodGym, shared, "This is a major new chapter for us. To be partnering with an organisation with such a long history of making bikes is exciting. Together, we can tell the most important stories about what cycling can achieve for our communities, friendships, and happiness. I hope that through our work together, we can encourage and inspire thousands of people to get involved in both GoodGym and to use active travel."
GoodGym's founder and CEO, Ivo, a keen cyclist himself and excited to be peddling up its focus
Riding up those good deed numbers
With over 300,000 good deeds in 59 urban locations already, GoodGym plans to grow further over the next few years and reach even more older people and community groups. Raleigh will be able to make GoodGym's mission of doing good and getting fit even more accessible to people of any fitness level.
Edward Pegram, Head of Marketing & Partnerships at Raleigh said, "We are delighted to be partnering with GoodGym to bring cycling and communities together as a force for good. The mission is simple, empowering people to get active combined with positive social impact. We are proud to support the I am a Cyclist campaign, which challenges perceptions of what and who cycling is for."
---
Want to keep up with all things GoodGym on two wheels? Follow us on Twitter, Facebook and Instagram and join the GoodGym Community Group here