Rob attended the launch of GoodGym Birmingham in January 2017. Two years later he is preparing to launch GoodGym's 50th area.
When Rob signed up to the launch of GoodGym in Birmingham he didn't know where it would take him. He had only just started running in order to 'get away from the stress of work and have some me time'. Joining the group meant he was able to meet like-minded people and soon he became a committed runner, avidly tracking his performance and improvements. He enjoys the fact that you can run wherever you are, you just need a pair of trainers and you can head out the door. His top tip is to take your running shoes whenever you go on holiday - 'it's a great way to explore other cities'.
I started running to get away from the stress of work and to have some me time
His decision to become a trainer himself was spurred on by the impact that running and the GoodGym Birmingham group has had on his life. He is excited about how GoodGym brings people together and the massive impact they are able to have on a local area.
Becoming a runner later in life than some people Rob is keen to support others to achieve their goals. He takes pleasure in helping others find their love for running just as he did. He believes running in a group can be a big part of this and the community feel of each GoodGym session is really motivating. He says 'running in groups and helping other people achieve their running goals keeps me motivated and I'm always up for new challenges. In the past few years I have entered various local races and always willing to get a team together to drum up enthusiasm and share achievements.'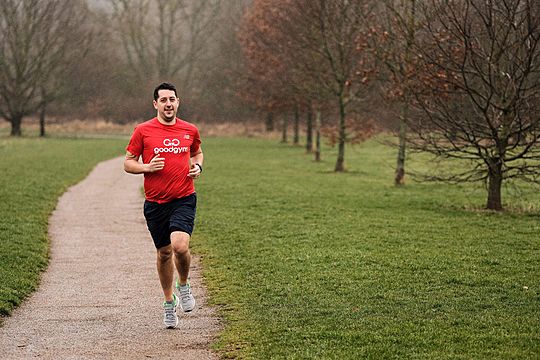 Rob's favourite runs are those which take him off the streets - anything which gets him away from the hustle and bustle. The canals of Solihull and Birmingham are perfect for this and make longer, uninterrupted runs possible. There is also a lot less traffic to deal with: 'I much prefer negotiating with geese rather than cars!'
I much prefer negotiating with geese rather than cars!
Rob believes GoodGym will thrive in Solihull as it's an area with a great community spirit and there are loads of local projects which runners can become involved with. He is particularly proud to be launching GoodGym's 50th area where the group will be supporting Newlands Bishop Farm, an organisation which supports people with learning disabilities and mental health problems in the local area. He said 'It's going to be a great evening and I'm hugely excited to meet with members of the local community'.
---