February 14, 2019
Featuring
Our new Coventry Trainer Liz is an approachable, supportive, coach who loves to challenge herself with ultra marathons whilst coaching others to smash their goals.
Liz initially started running to lose some weight and get a bit of me time. Liz began running with the Couch to 5km program and then progressed to regularly running parkrun on Saturday mornings. Now Liz runs ultra marathons alongside volunteering at parkrun and as a volunteer coach at Northbrook Athletic club in Coventry.
Liz enjoys running along in the lanes north of Coventry and off-road into the countryside. She says there is always a lot going on in Coventry with it being the European City of Sport this year and the UK City of Culture in 2021 which 'makes it a great place to bring up my own children' and run around.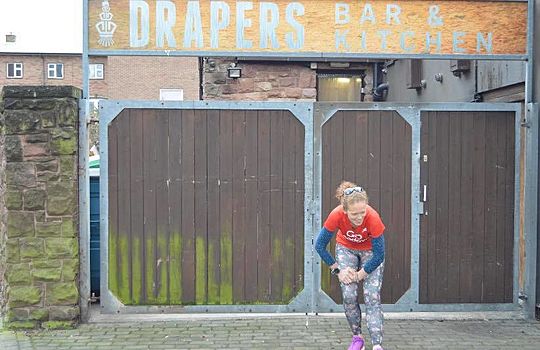 When talking to Liz it was clear that she is known for her stamina which gets her 'entering all sorts of ridiculously long and often hilly races' , including the Race to the Stones in 2016 which is a 100km along England's oldest path in London.
Liz cites Joanne Marie Pavey MBE as her inspiration. Joanne is a British long-distance runner, a World, European and Commonwealth medalist. Pavey is a five-time Olympian, having represented Great Britain in every Olympic Games from 2000 to 2016. She is the only British runner and track event athlete to have competed in five games. Joanne inspires and motivates Liz not only as an inspiring runner, athlete and mother but in terms of her dedication, motivation and ability to break barriers.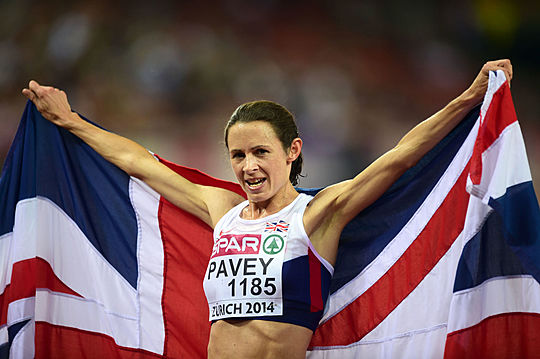 Jo Pavey winning the women's 10,000 metres at the European Athletics Championships in 2015.
Entering a challenge with a good training plan and an end goal is a key motivator for Liz who loves the whole 16-week marathon plan. Liz is clearly very motivated when it comes to running as she completed the 2018 Comrades ultra marathon from Durban to Pietermaritzburg and defines it as the best run of her life.
It was an awesome experience for Liz, meeting friends for life in training and running with them on the day as well as holiday of a lifetime for a big birthday. Completing a run that is held in such high esteem by all South Africans, crowds thronged the streets for pretty much all of the race, supporting, cheering even BBQing is unforgettable.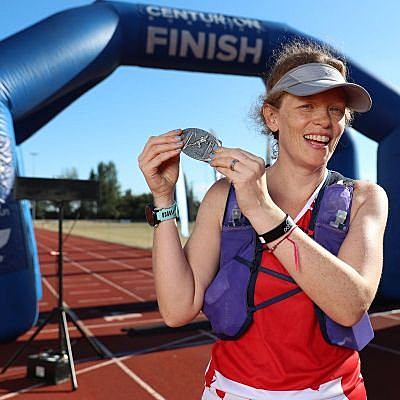 You can follow Liz on Twitter at @lizpharo and Instagram at pharo_liz
---