Meet Kate, our new trainer in Trafford
Looking after the local community in Trafford
In the next few months, GoodGym will be launching in Trafford. In the run up to the big day, Rebecca Clarke spoke with Kate Frain about what got her into running and why she is looking forward to being a part of the GoodGym community.
Kate has been running since an early age when she used to compete ​in Cross Country and athletics competitions in Nottinghamshire. Nowadays Kate enjoys being able to run wherever she pleases and getting outside, whatever the weather:
I love the freedom of chucking on a pair of trainers wherever you are and getting out there.
Although she is holding high hopes for the Manchester Marathon in 2020, Kate says her favourite events are festive parkruns.
One of the best has got to be running the local parkrun on Christmas day with my husband, just for fun and in our festive gear with loads of other runners. There are many places to run in Trafford, from suburban areas like Stretford and Urmston, to neighbourhood towns such as Altrincham and Sale. Dunham Massey also provides a great green space to run in whilst enjoying the sights from the National Trust stately home.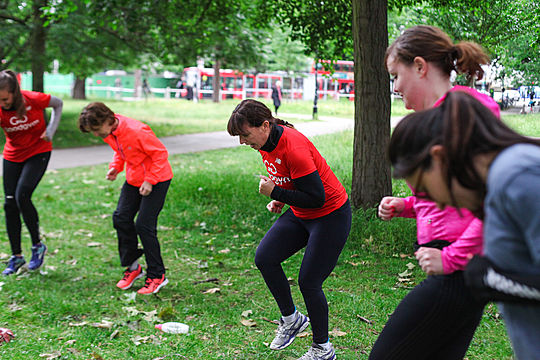 Kate finds that the people in Trafford are all very friendly and willing to get involved, often stopping for a chat to find out what she is getting up to when running or training others at Witness the Fitness sessions to see how they can join in too.
We have a really diverse local area with lots of passers by who are interested in what we are up to and who usually stop for a chat which is lovely. And the response to GoodGym launching in Trafford has been brilliant with lots of people registering their interest already so I'm really excited to get us all running together.
Kate looks up to her Mum as she was an inspiring teacher who put her mind to and achieved all sorts of things for the community. More generally, she aspires to be like those who are demonstrably kind and who gives back more than they take.
Motivating others is one of her biggest drivers; she loves to see positive change as a result of her actions, whether that be from attendees of fitness classes, charity work or anything else.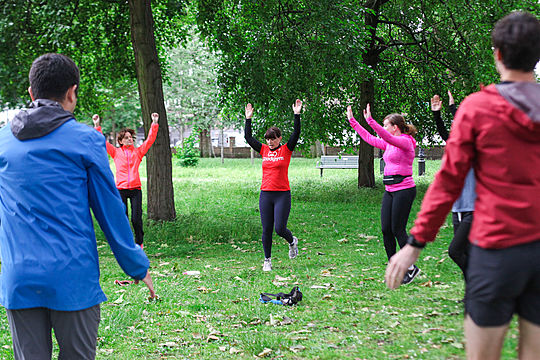 Known in the running community for her fun and vibrant spirit, Kate finds that these attributes have worked in her favour when contributing to the community and finding new voluntary opportunities to take up.
She always makes training fun and interactive, sessions are always different and aim to celebrate what people gain from attending (such as fitness, strength and a sense of community) rather than how many inches they have lost from their waist.
I'm really approachable and people come to my sessions not only to get fitter and stronger but to meet new people, make firm friends and to have fun. I focus on the positive when motivating people; I find I get better results that way.
As a result of these methods Kate finds she has an ever-increasing range of people attending PT and ​Group sessions with Witness the Fitness - from ages 5 - 70+ and from all sort of different backgrounds.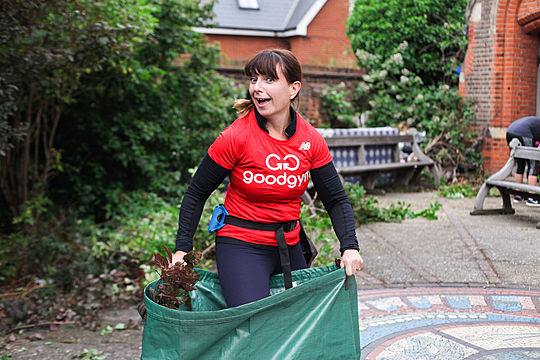 Kate also runs a number of classes in the community particularly for those that might not otherwise ​be confident to come to a fitness session such as older people, or those who are new to running or fitness.
I ​try to make everyone feel special and simply turning up gets a "well done" from the group.
She also encourages people to actively support and encourage others to get outside and be active with if they can, even if it is for a short walk.
It's amazing what a change of scene and getting moving can do for someone. And if they can't get outside then see if you can bring some activity to them. Make sure you praise them for taking that first step - that will help build their confidence to take another."
---
For all the latest updates, you can follow GoodGymTrafford on Twitter
Follow Kate on social media by heading to Facebook and search for WitnesstheFitness999, or find her on twitter at @manchesterwtf and instagram@witnessthefitness999

Read Kates blog here