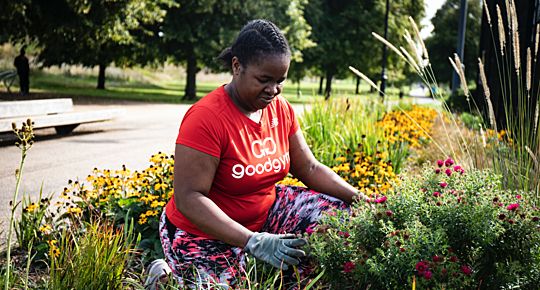 I love missions
"We help move furniture just so someone can bring in a hospital bed to return home from the ward or just to be more comfortable in their own home"
On GoodGym missions we run to help isolated older people with basic household and garden tasks to help keep them safe in their homes. Latoya Stephens from Haringey does a lot of them.
I have always loved sports. When I was at school, I took part in every sort of sport on offer. Athletics, especially running, was my favourite. But when you're an adult it's much harder to stay active, as I like to say, life gets in the way.
That's part of the reason why GoodGym matters to me. I get to run and also enjoy my other passion, helping people. I really wanted to work in social care because I like to care for others, but it didn't work out. I still wanted to help people somehow and so when I saw the advert for GoodGym, it was a perfect fit. I signed up that very moment.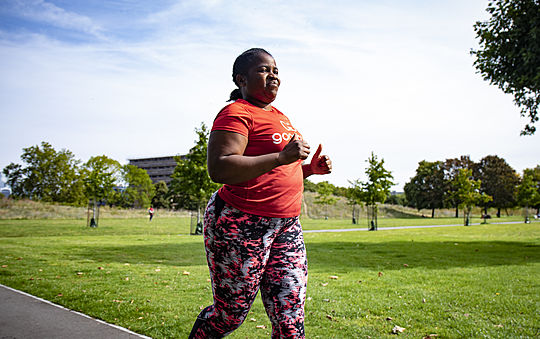 The first mission I ever did was to pull up some carpet grippers, which were a trip hazard for the older isolated person who was living there. The task was not so simple at first as some of the grippers were stuck, but like the fighters we are we got it done in no time.
I joined in July 2018 and I have loved it ever since.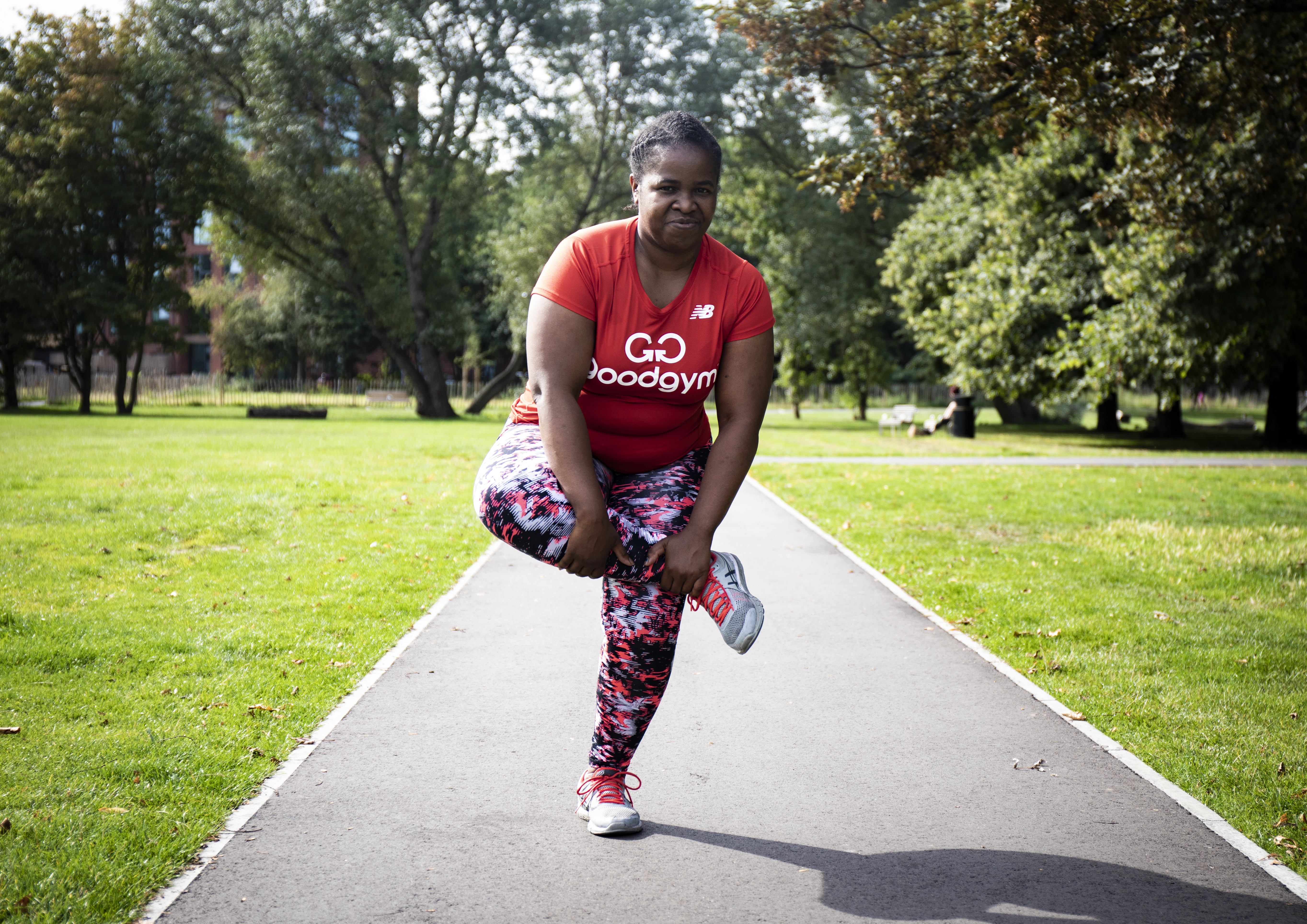 But that's the beauty of the GoodGym community. Because I have made a commitment to helping others I knew I had to get up and go. In January of this year I started signing up for multiple missions. Mission runs are great not only because you get to meet other GoodGym members from other areas but because you really get to make a difference in someone's life. A lot of the time we help move furniture just so someone can move in a hospital bed to return home from the ward or just to be more comfortable in their own home. The tasks we do are so simple, but without organisations like GoodGym these people would not be able to simply relax in their own homes.
I love missions because I get to meet like-minded individuals, help someone with a simple task that makes a big difference in their life and it is always an adventure because even though you sort of know what you are going to do you never really know what you will encounter. GoodGym is a community of people who care for each other and others. I can honestly say I have met people that I would like to keep in my life forever.
---
Get involved:
-Get involved with one of our group runs
-Find out about GoodGym in your area