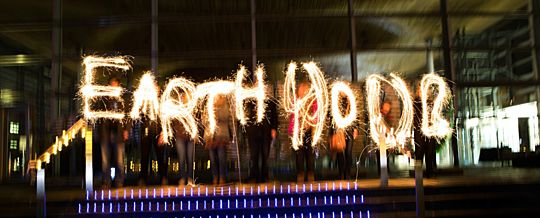 How can you help our planet in the lead up to Earth Hour?
Help to make our communities cleaner and greener
GoodGym is working in partnership with Earth Hour from the week commencing 25th March to help shape the future of our planet. We'll be contributing hundreds of hours of volunteering to environmental causes and would love for you to join us.
There will be sessions all across the UK in the lead up to Earth Hour with some special events planned for the day itself, Saturday 30th March.
Find your nearest session below. Each one is free and open to runners of all abilities. All our runs are backmarked and no one is ever left behind.
If you want to search for wider GoodGym sessions then please head here where you can enter your postcode and find out what's happening locally.
London area
Outside of London
---
Get involved:
- Find out about GoodGym in your area
- Find out about starter sessions and shorter runs
- Find out how GoodGym can help you get into running. Every week we work out by helping local community projects, and run back all within 90 minutes. You can find your nearest group run here. - If you're new to running, take a look at some of the most frequently asked questions and answers here.