GoodGym Shindig report
we went to the peak district to talk about GoodGym
75 GoodGym runners assembled at Ilam Hall in the Peak district to talk all things GoodGym.
There were discussions, hammering nails into wood, running, walking and a marathon quiz. Huge thanks to John Hunter for facilitation and to Ruth Taylor and Ed Field for organising, to Pritesh Mistry for the quiz and to all the facilitators and scribes listed below.
We assembled on Friday night and all wrote out the issues we wanted to talk about. The topics for discussion were whittled down to:
How do we make group runs work for everyone?
What can a coach run be? Gillian Kerr, Dom Tooze
How should we at GG communicate with each other? Phil Nye
How do we share experience and knowledge amongst coach runners? David Linares, Katie Welford
How do we improve variety amongst tasks? Paul Becker, Emma Parnell
How do we get new people visiting coaches sooner? Rebecca Nellis
What roles could exist amongst GG runners? Pritesh Mistry, Emma Parnell
Finance chat Ivo Gormley, Phil Nye
How do we make missions even more betterer for runners? Nina Mehmi
What do racers want? Lucy Jeczalik
How do we improve diversity within GG? Rodney Nyanhete
How do we make the most of the GG hive mind?
Saturday was full of people talking through these subjects . Then we headed out running through the valleys and peaks. After the runs Tom Benson organised nail banging sport hammerschlagen before dinner and Pritesh's epic quiz.
Here's a report of the actions and responses from the GoodGym office.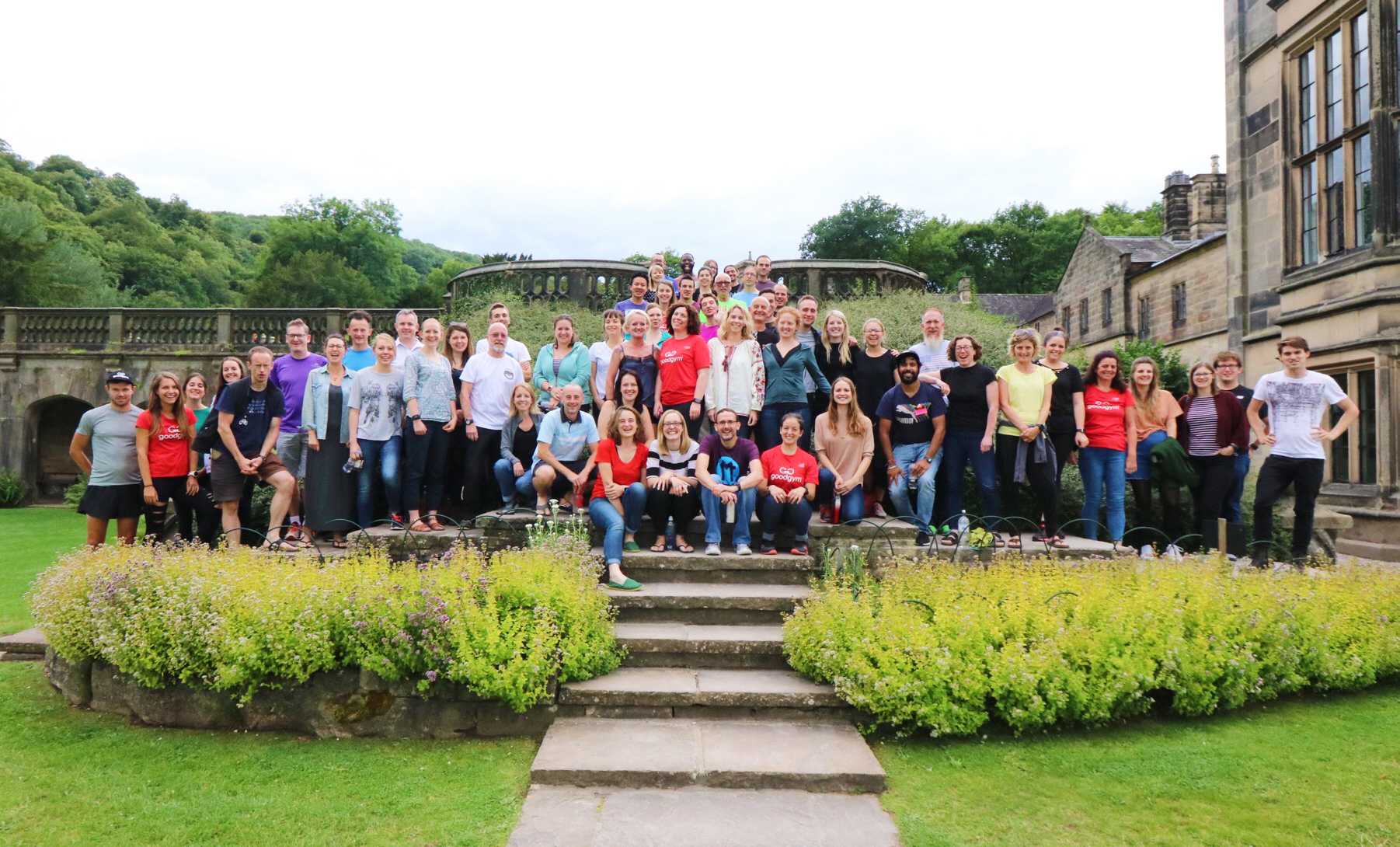 The gang on the steps of the Ilam Hall gardens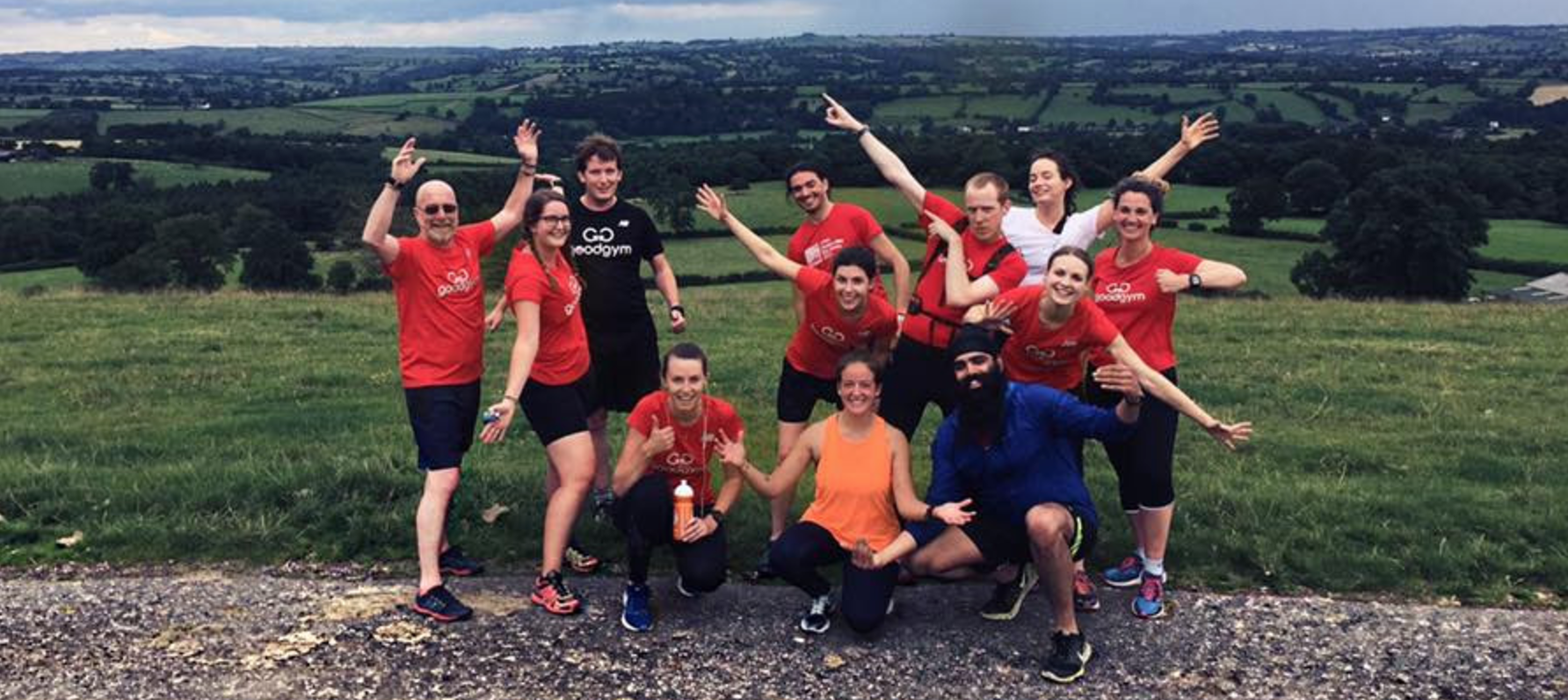 Good views, good people.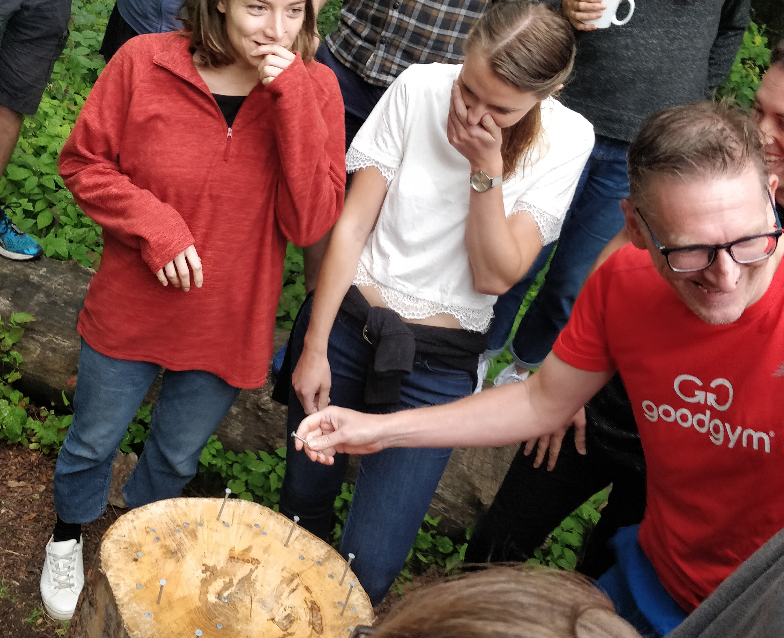 We hammered nails into wood.

Most of us went for runs on Saturday afternoon.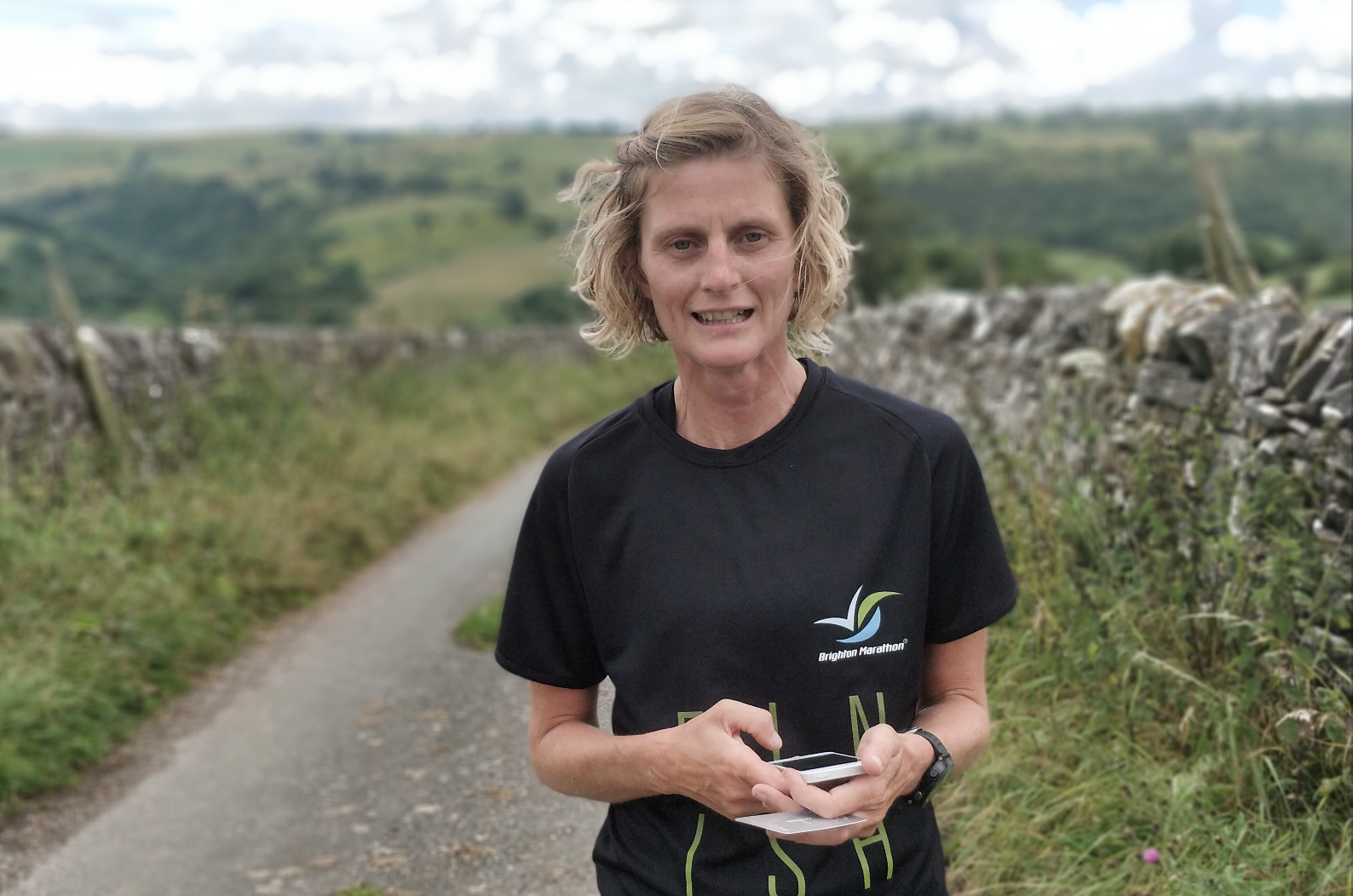 Tara is the trainer for GoodGym Brighton