December 12, 2019
Featuring
In early 2020 GoodGym is teaming with RED January to do as much good as possible throughout January. As part of their goal to be active everyday, six GoodGym ambassadors are taking part in the challenge. Rebecca Clarke spoke to Leanne Allsopp from GoodGym York about her plans for the month and why she's excited to be part of RED January in 2020.
When Leanne first got involved with GoodGym she was already running regularly but felt something was missing. The launch of GoodGym in York couldn't have come at a better time, as back then she was spending a lot of time alone whilst writing her dissertation and becoming part of the GoodGym community was just the boost she needed.
Before GoodGym, the reason I ran was because it was something active that I could do straight from my doorstep, with no obligation to be at a certain place at a certain time... but something about the volunteering element of GoodGym really appealed. The prospect of being around people again was the extra push I needed to get myself to the launch event!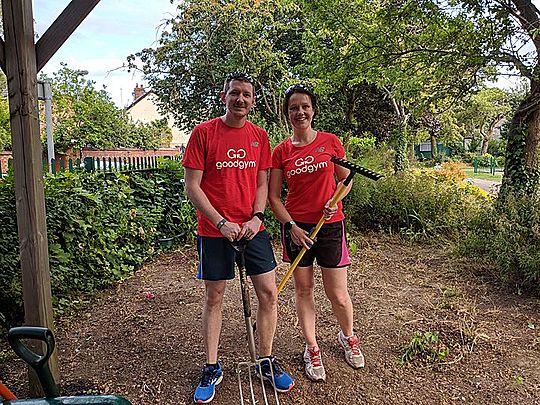 Getting fit with GoodGym enables Leanne to get active in a social and fun way, whilst doing good deeds along the way.
"I often forget that I'm being active when I'm doing good deeds. I will comment that I haven't really been out for a run this week, and then realise that actually, I ran to 4 different good deeds and joined my GoodGym friends at parkrun, totting up lots of kilometres in the process without even noticing!"

"Nowadays my circle of friends is mostly made up of people I met at GoodGym, (and friends whom I have persuaded to come along to GoodGym). As a result, most of my social activities now involve some sort of running, cycling or walking - even the ones which end up at the pub! I'm more likely to turn up to a parkrun, or to enter a race because of the social element which goes with it."
Being a part of GoodGym York, Leanne takes parts in group runs every Monday. From helping out at a local school to doing some gardening for a local project, York GoodGym covers a wide range of tasks in the area to help those who are in need. Some of the tasks are a little more different.
"One of the strangest is probably running around the streets of York and spray painting dog poo with fluorescent paint. It was a cross between orienteering and good deeding. Each team had a map with our zones highlighted. We had to mark up where we found the dog poo and then report back to 'Poo HQ' where the poo locations were collated onto a google map. As well as raising awareness / visibility of dog poo being left on pavements (who wouldn't notice a bright orange poo!?), the map was sent to the council so that their clean up teams could zone in on areas of need."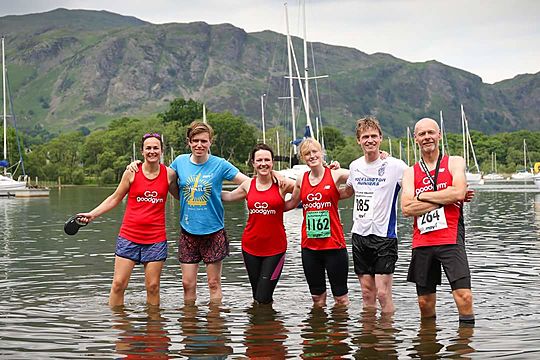 Leanne loves the social element of GoodGym
For Leanne, taking part in GoodGym and keeping fit aligns with her mental health goals.
"Staying active is a big benefit for both my physical and mental health.There are times when the last thing I want to do is go out for a run, yet I've never regretted going out and doing it because I always feel better for it."

"Taking part in RED January will help me shake of the January blues by staying active in spite of the short days and cold weather. I hope that by taking part, I'll also be able to inspire others to take part so that they can find the benefits of physical activity for themselves."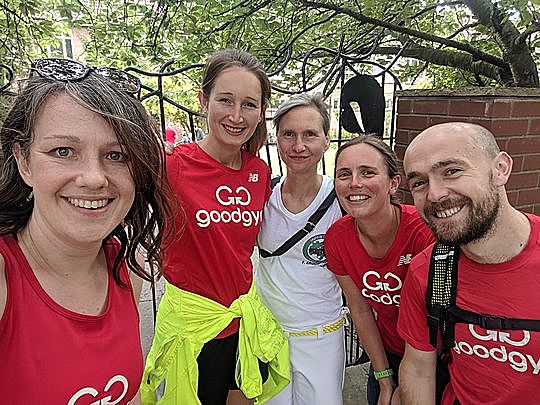 And what advice would Leanne give to someone who wants to get active and join GoodGym or RED in 2020?
Just do it! Of course being active is something you can do on your own, but you're much more likely to succeed if you have support from others by joining a group like GoodGym or RED January.
---
Get involved:
- Get involved with one of our group runs
- Sign up to Red January - Find out about GoodGym in your area
- Follow Leanne throughout January on social media: @paciallyc on Twitter @paciallychallenged on Instagram