In early 2020 GoodGym is teaming with RED January to do as much good as possible throughout January. Abi Perrin from GoodGym Camden writes about her plans for the month and why she's excited to be part of RED January in 2020.
Being a member of GoodGym for the past year and a half has given me so many opportunities to meet new people, help others in the community and get active outdoors. Being active makes me feel physically and mentally better; it helps me sleep, clears my mind and is now an important part of my social life! I'm participating in RED January to encourage me to keep being active every day through the cold, dark winter months when I'll need it most.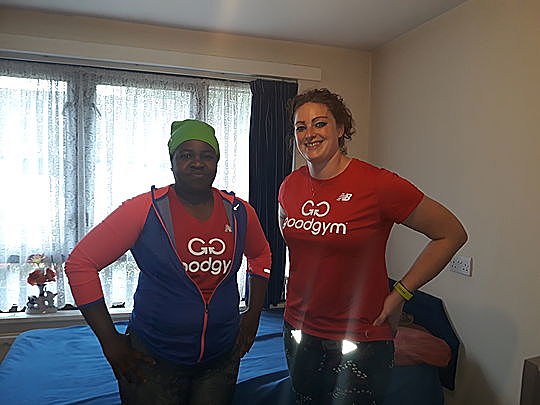 Combining RED January with GoodGym activities seems like a great idea - I'm not a natural "athlete" and I have always found running in particular a challenge, however GoodGym tasks give my running a purpose, and being part of such an encouraging and supportive team makes me want to stick at it. I therefore think that GoodGym can help me be active every day in January, and RED January can help motivate me to get out of the warm and do more for the community.
I've set myself the challenge of doing a good deed every day in January, however I know that will be difficult to achieve around other often unpredictable commitments at work and at home. What's much more important to me than actually hitting this target is to use it as an incentive to work together with my GoodGym friends, get organised and run to do good whenever I could have chosen to give into the winter temptation of staying in doing little of any benefit to myself or others.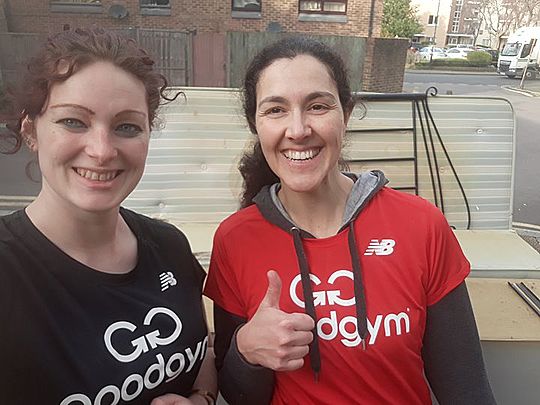 I'd be absolutely delighted if in doing this challenge I can encourage other GoodGym runners to join me in fighting the January blues, and I'd be even happier if I can tempt any more of my friends, family and colleagues to come along to a GoodGym session; I was quite terrified about going to my first GoodGym run - I thought I'd be too slow and that it'd be hard to fit in. That scary step was possibly the best one I have ever taken towards being happier and healthier, and I'd love to see more people getting involved, growing the GoodGym community and reaping the benefits of being active with purpose.
---
Get involved:
-Get involved with one of our group runs
- Sign up to Red January -Find out about GoodGym in your area
-Follow Abi on twitter @PerrinAbi