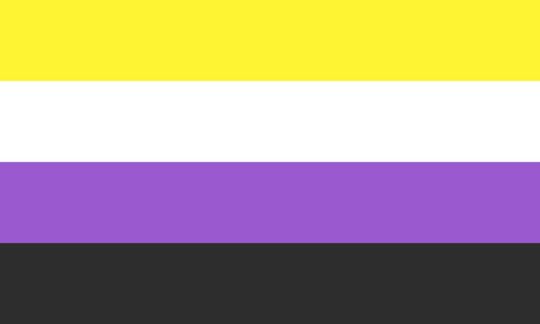 GoodGym and pride
A non-binary celebration of 100 good deeds
For pride month, CJ from GoodGym Camden took the time to write about what being a part of the GoodGym community means to them as they reach their 100th good deed.
Hello! I'm CJ. When I say that, people often react with "is that your real name?" Yes, it's my name - the one I like people to call me by. It's not the name I was given when I was born. It's not my legal name (yet). But it is 'real'.
In fact, GoodGym was one of the first places I started introducing myself as CJ. In summer 2017, two years after I'd first heard about GoodGym, I finally got round to signing up for a group run. Why did it take me so long? Well, moving to London as a wide-eyed, overwhelmed graduate had been hectic. Mental health had played a part; mild, but persistent, depression had been making it harder for me to get through the day-to-day. I was pretty proactive in seeking help and staying healthy, but exercise often felt like the missing puzzle piece; I had never liked sports much and didn't think I could keep up with a group of seasoned athletes in Lycra. But being a fan of volunteering, and inspired by friends who had taken up running as adults, I turned up to Camden GoodGym one Wednesday evening. I remember my first group run, my face going hot (and probably red as a tomato) as I puffed my way down King's Cross canal. More than that, I remember the warm welcome from everyone who stood in that circle and said their names at the start of the session. I turned up the next week, and the next, and GoodGym has been part of my life ever since.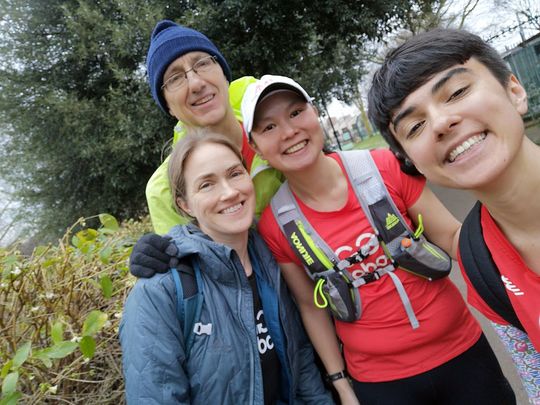 It made sense that GoodGym lifted my mood. But there were other, seemingly random, things that seemed to have a BIG bearing on my self-esteem and mental health. Why did hearing people call me CJ make me feel warm inside, whereas my old name made me cringe? Why did my heart sink when I opened my wardrobe full of skirts and dresses, and why did putting them in an old suitcase and closing the lid feel like such a relief? Why did I, a feminist with an amazing gang of female friends, feel my stomach churn when someone addressed our group as 'ladies'? And why, when someone saw the back of my head and said "excuse me, sir" did I feel like I'd absolutely won at life for a fleeting moment, before I turned around and something else about my appearance 'gave me away'?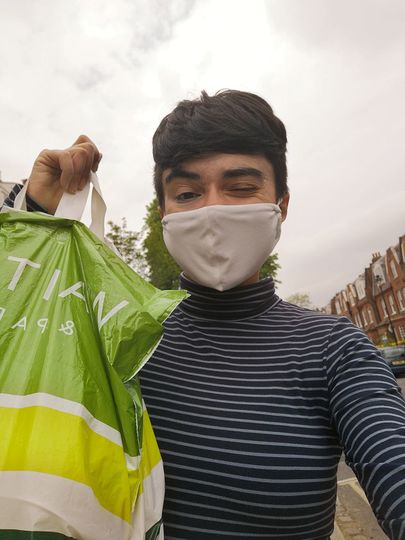 I don't remember when I first came across the term 'non-binary', but I remember being blown away by how much its definition resonated with my own experience,and the sense of limitless expansion I felt inside myself, knowing that it was possible to be a human who didn't identify as just male or female. 'Non-binary': it's just a word, and a weird word at that. But to me it felt like a master key: one that led me to communities with shared experiences; to role models who showed just how many ways there were to live as a gender-non-conforming person; to an understanding of why these seemingly small life changes had such a big impact on my wellbeing.
When I told my close friends and family about my realisation, none of them showed hostility; I wish more non-binary people could say the same of their experience. A lot of them were confused, though. Confused as to why I was so concerned about 'labels', why I couldn't accept an identity as a girl who just wasn't into dresses any more. Confused as to why a grammar nerd like me would want to have people refer to me as 'they' rather than 'he' or 'she'.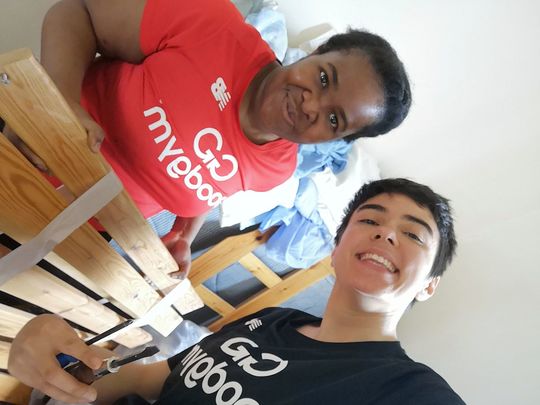 The way I think of it is: alone, these words and gestures may look small, like pieces of gravel or sand. But over time, even the smallest grains of sand can wear down a mountain or a riverbed. At risk of sounding like my GCSE Geography textbook, I tried to phrase this more optimistically, by pointing out how much better I felt when people DID call me CJ, DID use they/them pronouns for me, DID refrain from calling me a girl/woman/lady etc; how that made me feel stronger and more able to get through life. With that insight, I found people were more willing to try to make these small adjustments for me, though it still hasn't been easy for them to get used to. For most of us, gendered language is deeply embedded in our minds, and changing it takes effort - though just like me puffing my way down King's Cross canal, we can get stronger with practice.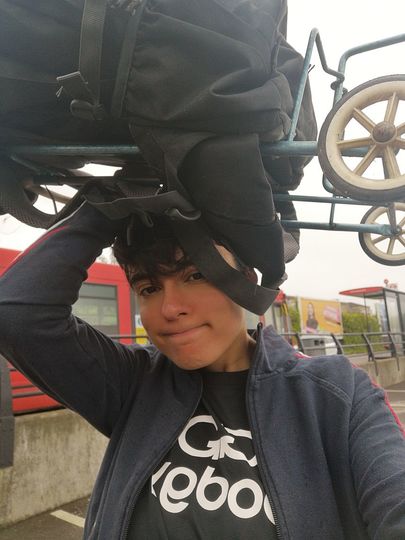 This month, in lockdown, I reached my 100th good deed with GoodGym, a milestone which would normally be celebrated by the GoodGymmer wearing a cape for that week's group run. Not wanting to pass up an opportunity for fancy dress, I decided to improvise, cutting out '100' in big scrap-paper letters, safety-pinning them onto a much-loved piece of cape-sized cloth – my Pride flag! I was chuffed to be able to use it, since it wasn't getting its usual outings at any Pride marches this year. Of all the myriad Pride flags out there, I chose this one for its added black and brown stripes, symbolising the contributions of Black and brown LGBTQ people in fighting for equality, and how these intersecting identities cannot be ignored if we want to build a fairer society. With recent events highlighting how systemic racism is still very much inside us and around us all, in my opinion we shouldn't celebrate Pride without also saying that Black Lives Matter, without starting on the anti-racism work that all of us (especially us white people) need to do. GoodGym as an organisation may be apolitical, but I believe that if we want to really be there for our fellow runners, and the people and communities we support, this work is vital for us, too.
GoodGym has always been a warm community to me, and I've never felt unwelcome here because of my non-binary identity. Nevertheless, there are a couple of things that I would LOVE to see happen at GoodGym to proactively welcome trans, non-binary and gender-non-conforming people. Making it normal for people to state their pronouns is a big one: trainers, have you considered asking GoodGymmers to say their pronoun along with their name and number when you count people in at the start of the session? It would add a few seconds to the schedule, but could make the world of difference to someone. And how about we add pronouns to our runner profiles on the website?
It's just a start. But take it from me, a person who, 3 years ago, couldn't have imagined going on 100 runs: starting something can be powerful.
---
Get involved: