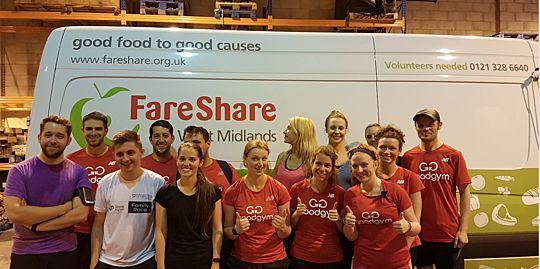 Every can helps
How GoodGym worked with FareShare this month
This November, we've been setting up community missions across England and Wales to help FareShare collect food donations for those who need it the most.
FareShare is a UK-wide charity fighting hunger and food waste. The charity redistributes good food that would otherwise go to waste to frontline charities and community groups that support vulnerable people.
Over the weekend of the 23rd November, GoodGym runners and walkers came out in droves to help out at their local Tesco superstores to collect donations from regular shoppers in the local community.
GoodGym's task was to hand out shopping lists with a list of suggested donations so that shoppers could pick up a few extra items whilst doing their shopping and then drop it off at the collection point. Once the campaign has ended, Tesco deliver the food to the nearest FareShare Regional Centre, and it can then be redistributed throughout the year to charities, breakfast clubs and community groups to provide meals for vulnerable people.
Shoppers were generous, adding items such as tea, soup, pasta and tinned vegetables to the trolley throughout the collections.
In Cardiff, five runners helped FareShare Cymru collect food in Canton's Tesco Metro.
Marie, a runner from GoodGym Cardiff said: "Lots of lovely people were getting involved and donating. A family got their three kids involved and they each put something in the trolley."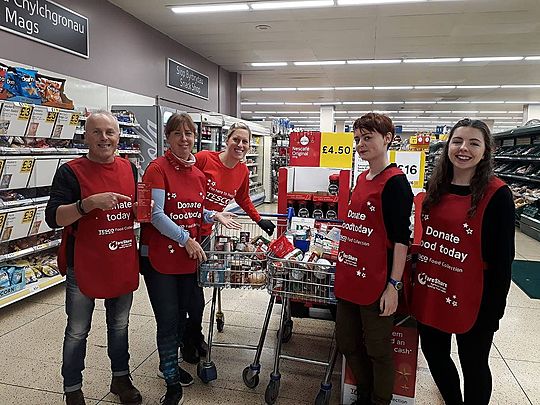 GoodGym Portsmouth organised an amazing eight community missions over the weekend, with members running shifts alongside the local fire station crew to make sure the collection point was covered for the entirety of the weekend. They also could not resist doing some extra jobs collecting trolleys and litter-picking, as is the GoodGym way!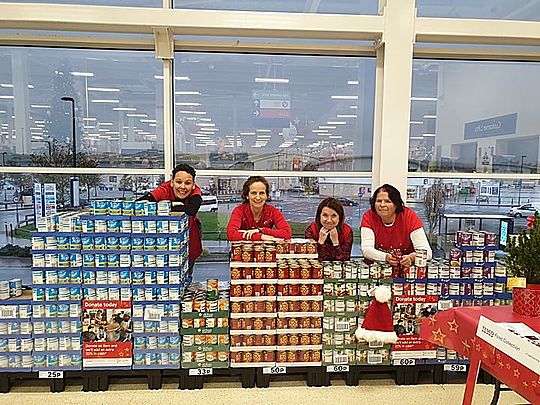 Meanwhile in Huddersfield, five runners spent three hours collecting donations to replenish Huddersfield foodbank before heading off for a well earned social.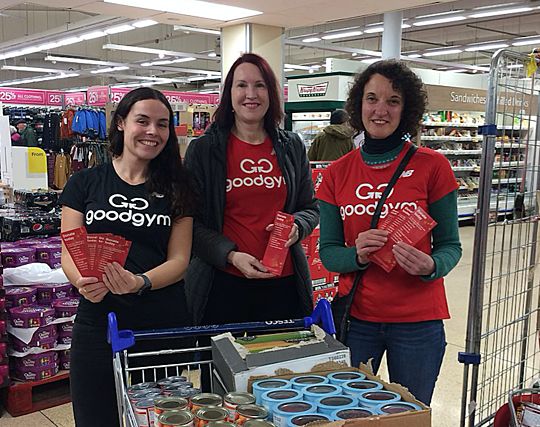 Further North, on a cold Thursday evening, 10 GoodGym runners in Liverpool braved the icy aisles of a city centre Tesco to help collect food for the Merseyside branch of FareShare, filling 2.5 caged trolleys full of food.
In the Midlands, there was some wonderful generosity on a soggy weekend in Birmingham, Coventry and Warwick and Leamington Spa.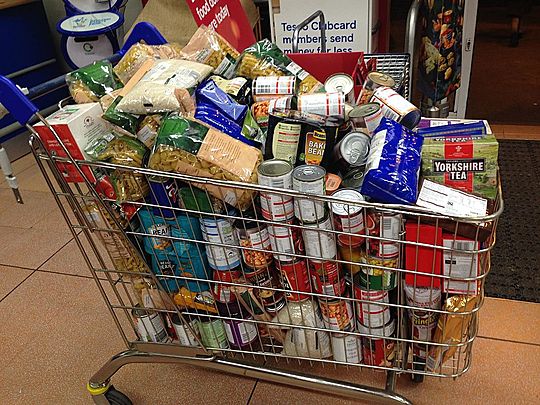 GoodGym Slough did an excellent job with two community missions fresh after their run session, descending on Tesco's to help request for donations for Slough Foodbank.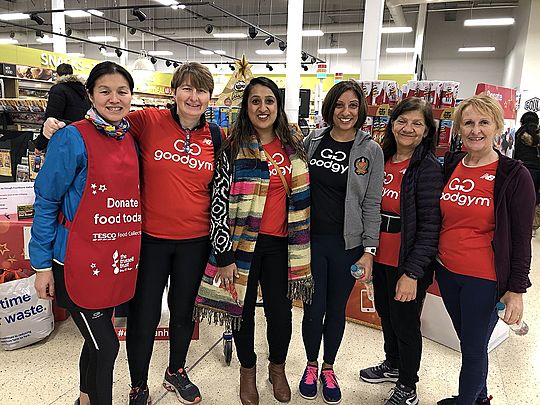 More GoodGym communities across the rest of London came out in their droves to man collection points and spread the word about FareShare. Runners in Newham, Camden, Lewisham, Lambeth, Ealing , Richmond, Southwark, and Wandsworth had fun and worked hard over the weekend to make sure that London's foodbanks and homeless community didn't go without this winter.
In Lambeth, a customer bought a whole carrier bag of tea because 'a cup of tea is the best' whilst GoodGym runner Steve grabbed items supermarket Sweep style, when customers asked him to find them an item to donate.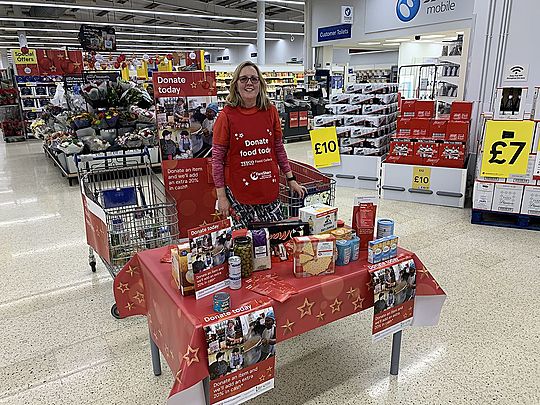 GoodGym members organise community missions all year round that include a wide variety of tasks such as setting up for school fetes, digging for community gardens and organising food collections for foodbanks. Community missions are set up and led by members of the TaskForce, runners and walkers who undertake training to lead and organise tasks on their own for the benefit of the local community.
---
Get involved:
-Get involved with one of our group runs
-Find out about GoodGym in your area