Beth Hoskins wins award for hitting 500 good deeds
Prime Minister recognises the contribution of the first GoodGym runner to hit this momentous milestone
January 30, 2018
Featuring
Ever wondered what what happens when you reach the heady heights of achieving a momentous 500 good deeds?
For Southwark GoodGym runner Beth Hoskins, not only is she the first person in the entire history of GoodGym to complete 500 good deeds, but she's also won an award from the Prime Minister!
Beth is the latest recipient of the Points of Light award, which recognises outstanding volunteers who are making change happen in their community and inspiring others along the way. Each day, someone, somewhere in the country is selected to receive the award to celebrate their remarkable achievements. She'll be presented with her award this evening (Tuesday 30th January).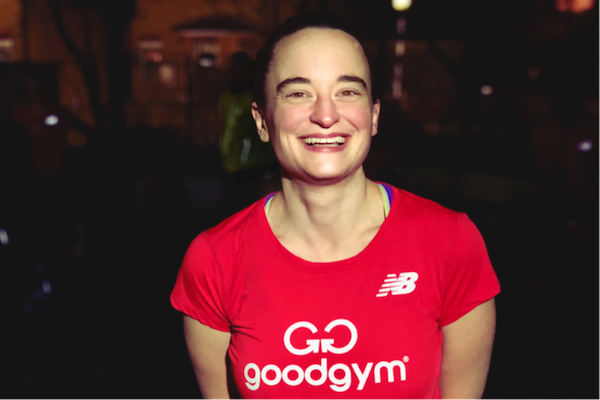 Beth works full time as a genetic scientist, and over the last three years, has used her evenings and weekends to run over 1600 km to complete tasks in her community and support people who need her help. Her runs have taken her all over London; she's helped over 100 elderly and vulnerable residents with gardening and household tasks that they are unable to do themselves and 300 projects in her local community.
To share a few of Beth's good deeds:
Turfing the roof of the Southbank
Shifting 8 tonnes of woodchip in the Queen Elizabeth park
Moving a pirate ship climbing frame for a community garden Plaistow
Sorting clothes for Camberwell Salvation Army
Weekly runs to support an isolated 64-year-old called Paul
Clearing an overgrown garden for an older person in Tower Hamlets
The Prime Minister, Theresa May, sent a personal letter to Beth congratulating her on this momentous achievement. She said:
"As the first person in the history of GoodGym to complete 500 runs, you have helped hundreds of people in communities across London, supporting a real variety of causes. You have demonstrated a tremendous commitment to helping others, doing good deeds, and promoting healthy living."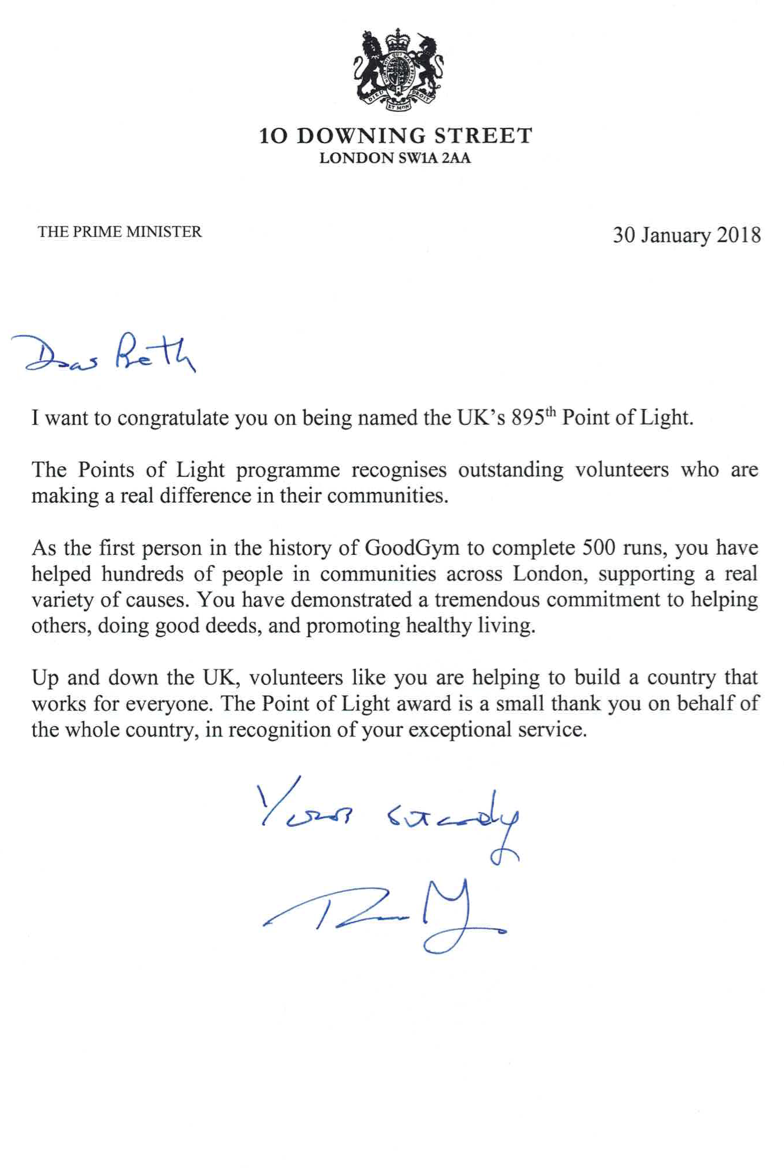 So how does it feel to be an award winning GoodGym-er?
Here's what Beth said:
"I'm honoured to have been awarded the Points of Light award for my work with GoodGym. Since starting four years ago I've helped hundreds of community projects and isolated older people all over London to do tasks that they aren't able to do themselves.
In addition to the people that I've helped I've also been lucky enough to meet and make friends with an amazing group of like-minded fellow 'GoodGym' runners who I look forward to seeing at every session."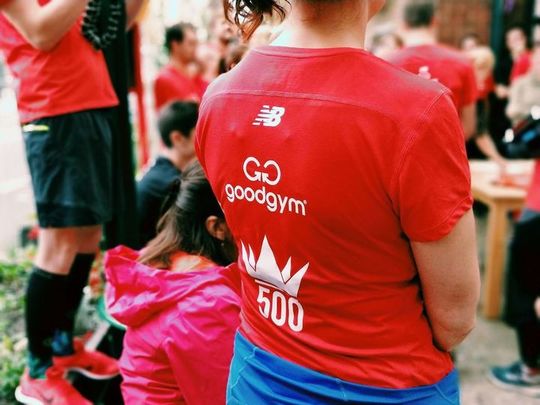 Beth is the first to wear the new 500 tshirt