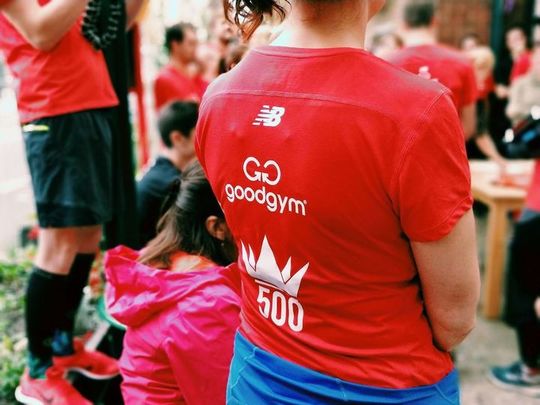 Beth's 500th good deed
Southwark runner and scientist becomes first to reach 500 runs to do good
September 05, 2017
Featuring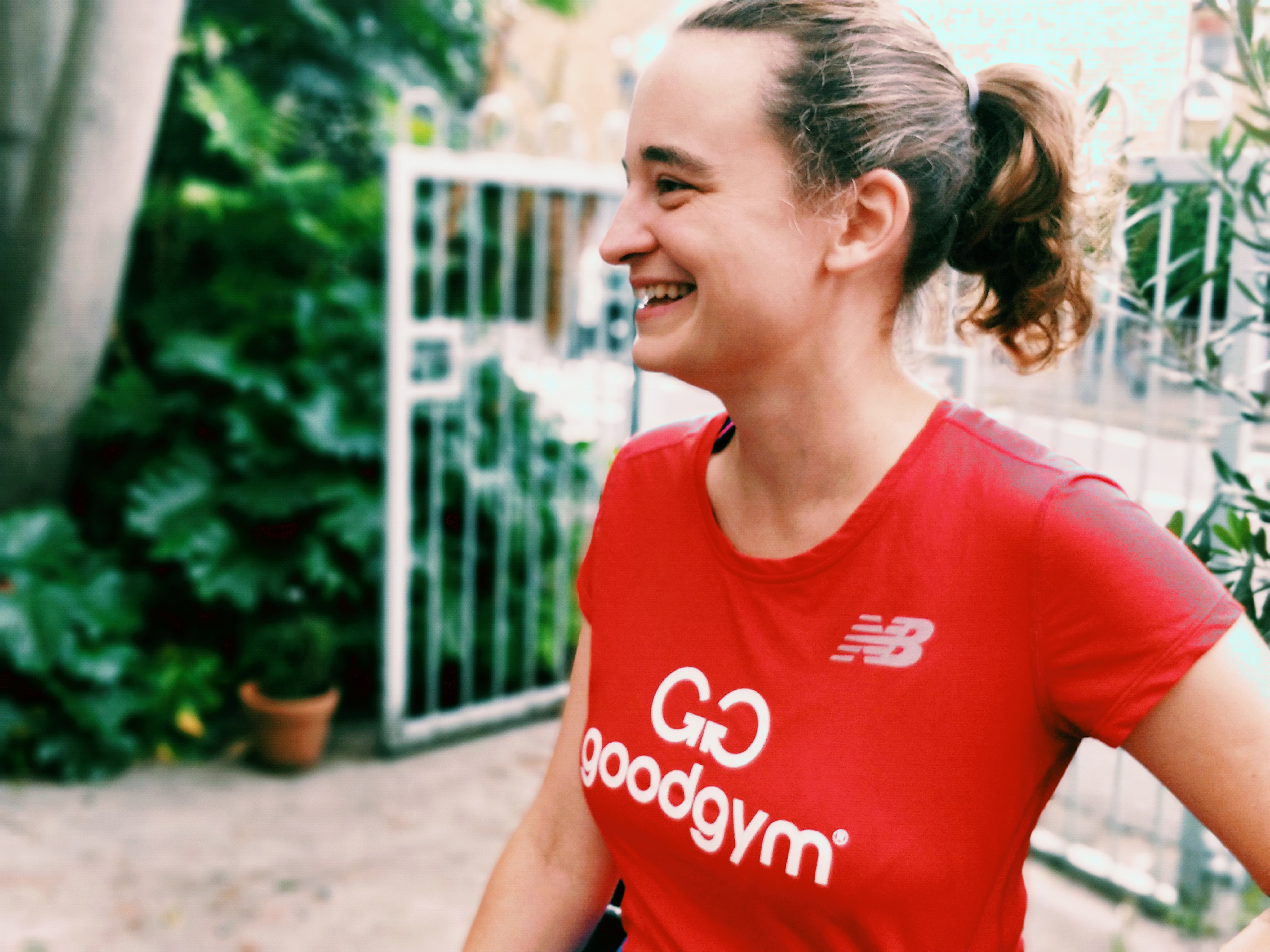 Beth Hoskins at GoodGym Lambeth moments before her 500th run
Beth Hoskins, a clinical scientist at Great Ormond street hospital has become the first person in GoodGym history to complete 500 runs to help people. Her runs have taken her all over London and she's helped over 100 older people and 300 community projects.
Beth Hoskins has completed 500 good deeds during her runs since Jan 2014.

Included in these runs Beth runs every week to see an isolated older man who is often lonely.
Beth has helped many elderly and vulnerable residents with gardening and household tasks they are unable to do themselves
Beth has done more good deeds than any other GoodGym runner.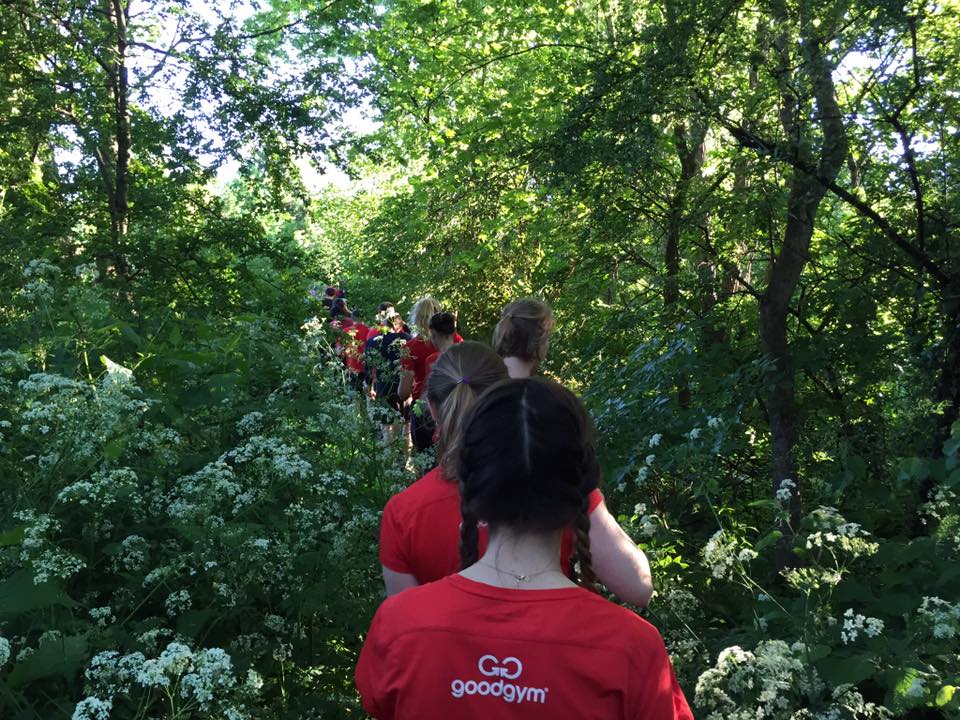 Beth on one of her more scenic tasks.
Beth has run 1607km and run all over London. Beth works full time as a genetic scientist, her tasks have included:
Delivering food donations to Vauxhall foodbank
urfing the roof of the Southbank
Shifting 8 tonnes of woodchip in the Queen Elizabeth park
Lifting a pirate ship in a community garden Plaistow
Sorting clothes for Camberwell Salvation Army
Weekly visits to support an isolated 64-year-old called Paul.
Clearing an overgrown garden for an older person in Tower Hamlets
What keeps me going is the friends I've made… I think it's also how grateful people are"
Beth said: "What keeps me going is the friends I've made … I think it's also how grateful people are…a lot of the time they are so grateful and they would have had no one else [to help them], and if I hadn't who would?"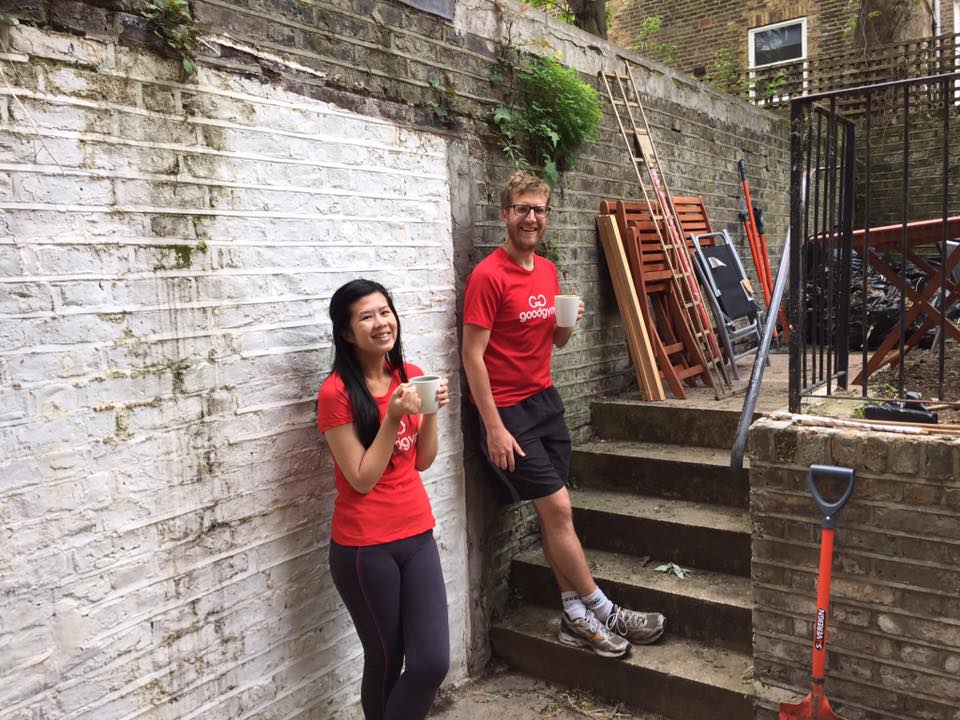 A cup of tea after one of Beth's 100 missions
"I hope people are inspired to do more… stick at it! Make it part of your routine. That's the thing … it's what I do on Wednesday… make it the priority. Come along and don't worry about being too slow, no one gets left behind, do some missions too, they are really rewarding. Get as involved as little or as much as you want to."
"I'm helping people and I get a response, though my work's really important and all about helping people, I don't get that face to face feedback, with GoodGym it feels a bit more direct."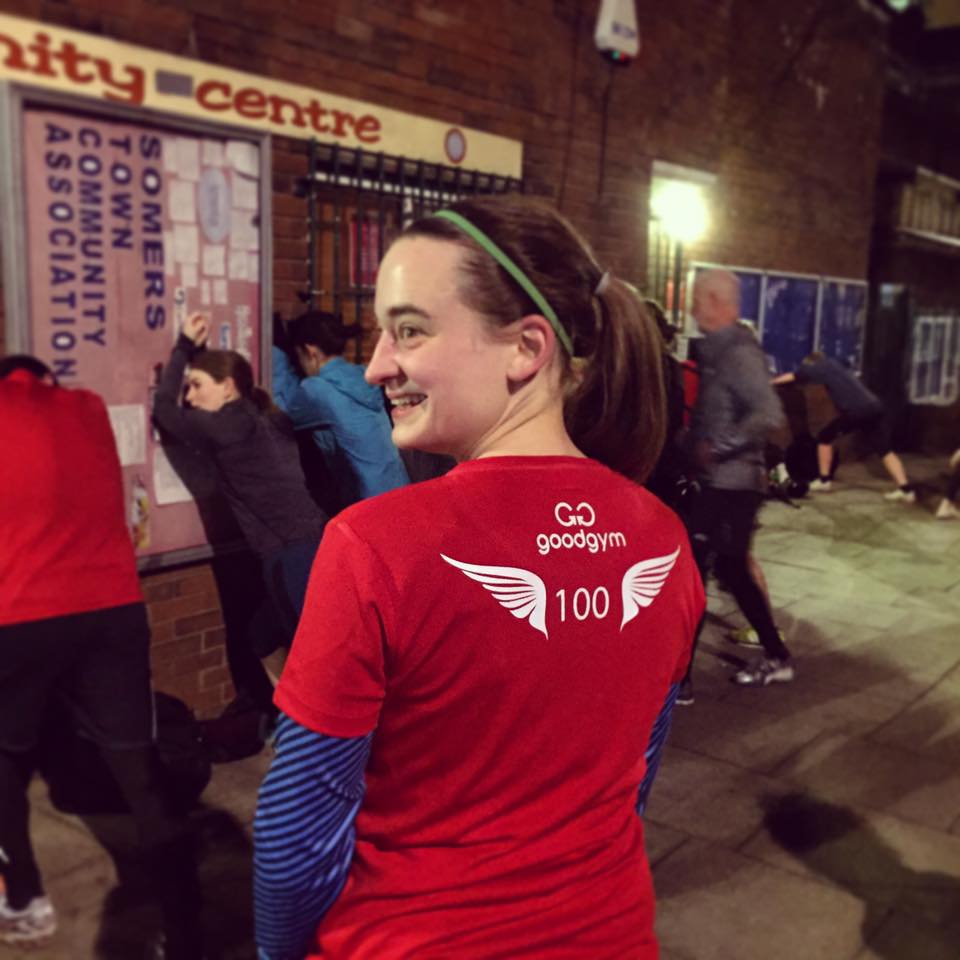 Beth reaching her 100 milestone
Paul, who Beth runs to visit said:
"When she first started coming, I was going through a very low period. Beth came and helped. We didn't discuss anything too heavy, but it was just nice having her here. She, with her commitment to visit every week, has contributed to my recovery. I now feel much more optimistic."
Beth completed her 500th run on Tuesday the 5th of September at GoodGym Lambeth, running 6k to help garden maintenance at Kennington Park.
What Beth's done is incredible"
BT, who have supported GoodGym's expansion, are treating her to a lunch at the top of the BT tower. Suzy Christopher from BT said:
"Volunteering is an important part of BT's culture. We're proud to support GoodGym because it does incredible work in local communities, and helps make it that bit easier for people to volunteer. What Beth's done is incredible, but even volunteering once a month can make a big difference."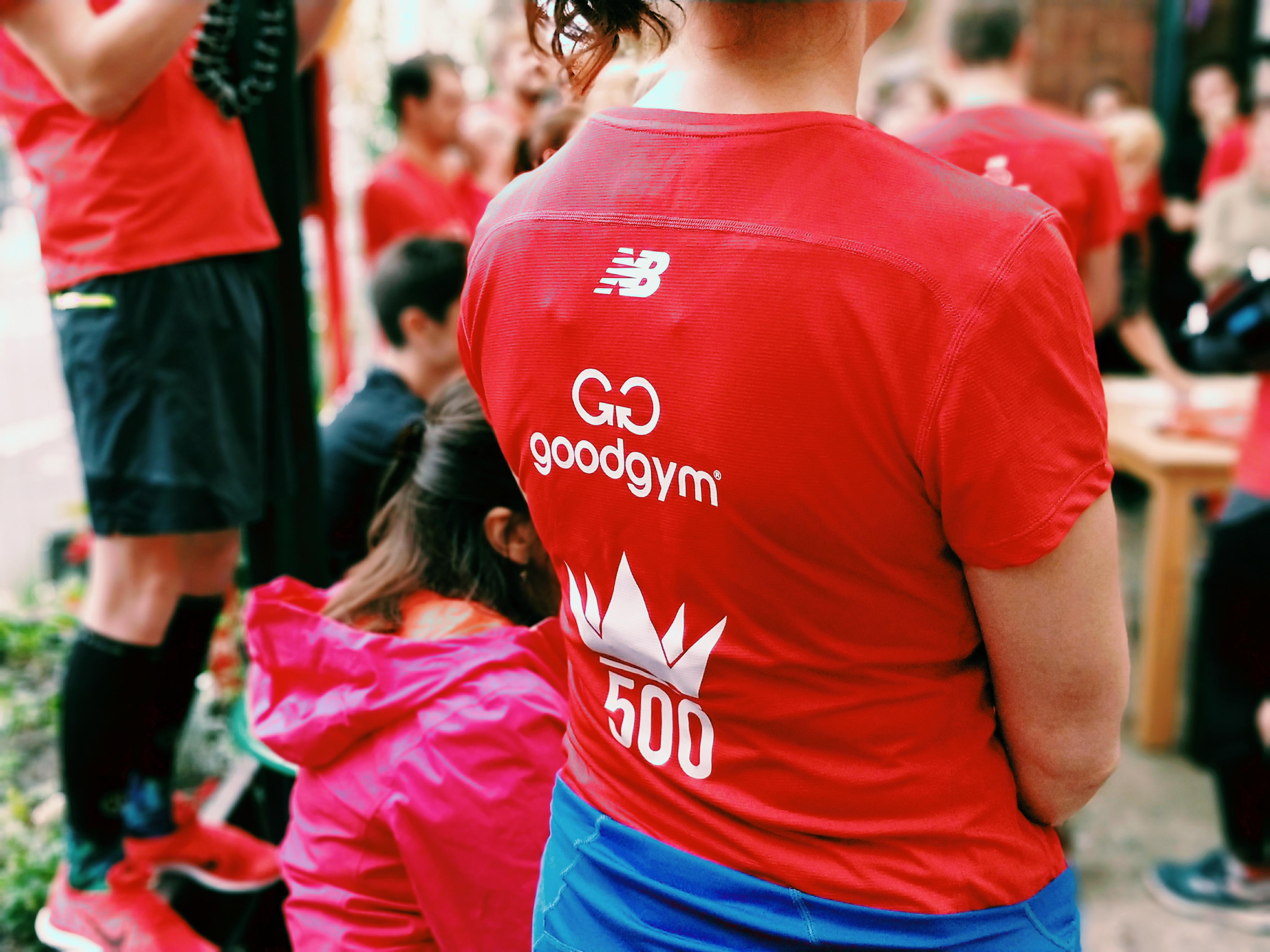 Beth is the first to wear the new 500 tshirt