Ant Withstandley
Meet the trainer for GoodGym Waltham Forest
With the GoodGym Waltham Forest launch on the horizon, here's you chance to get to know Ant. A marathon runner, fan of cake and founder of a not-for-profit providing science workshops to primary school children in East London, Ant will soon be adding run leading in Waltham Forest to his repertoire.
"I'm probably known for being a bit of a lark"
Renowned for trying to persuade people to go out for early runs, he is convinced it's the best time to run in London because "you can feel like you have the place to yourself'.
Ant has always liked running. When he settled in East London nigh on 17 years ago, it seemed only fitting that he discover the area on foot. When his running buddy moved away he joined his local running club the Victoria Park Harriers and "never looked back".
"Not only did it instantly plug me into a community of like-minded people it led me explore my potential as a runner, rather than just trying to manage my beer belly."
When prompted on his most memorable run, Ant was torn between two significant but equally beautiful moments. Each story alluding in its own way to the struggle and serenity running can represent. Of his fastest marathon run, Ant said: "After months of training everything else just fell into place."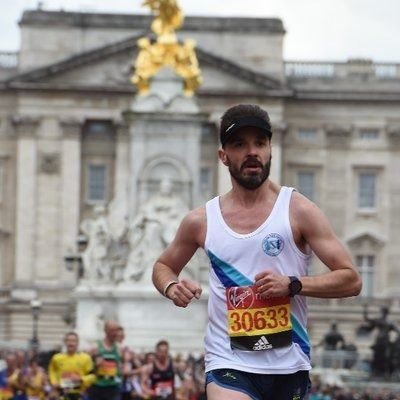 "I felt ten feet tall after crossing the finish line and for several days after that"
Whilst a solo run at dawn up an Umbrian mountain was breathtaking in its tranquillity: "I didn't encounter another soul on the way up or down. The view of Tuscany and Umbria at my feet was spectacular and infinite but equally striking was the total silence…"
Closer to home, some of Ant's favourite routes are along Regent's Canal and in Victoria Park. By far the best thing about running in Waltham Forest is the River Lea. Ant says;
"It isn't the prettiest river in the world, rich with character and industrial heritage [...] I love the way nature creeps back to reclaim banks and buildings"
An admirer of the young community activist Obama and modern day philosopher Alain de Botton, Ant is inspired by people who dedicate themselves to making an essential difference to people's lives. He's motivated by the belief:
"We just have one life, and we never know when it will end. I think it is important to have goals and to live ethically and responsibly. Doing that takes an effort, but it is worth it"
"Like many people, my attempt to live well is a work in progress!"
In its own innovative way, Ant hopes GoodGym Waltham Forest will help make that easier, he says, "I'm very proud to be the GoodGym trainer, I think the work we're going to do in the community is crucial"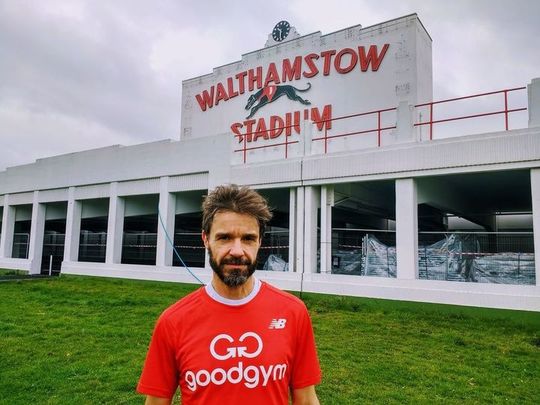 You can run with Ant every week with GoodGym Waltham Forest, we meet every Wednesday at 18:45 at the Mirth, Marvel and Maud You can follow Ant @oldmanwithers and keep up to date with all things GoodGym Waltham Forest @GoodGymWalthamF on Twitter.