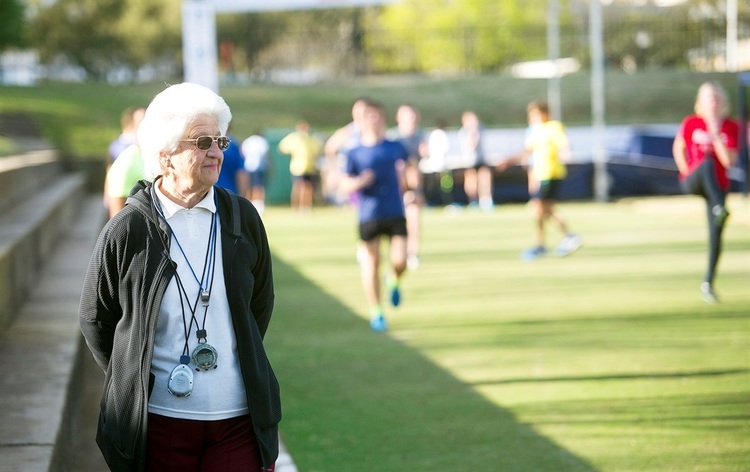 Ans Botha
Great-Grandmother and World Champion Running Coach
Like many GoodGym runners Wayde Van Niekerk, the Olympic 400m Champion, has got an older coach to thank for his running improving. Though most of us haven't managed Olympic gold the concept of learning from older people's wisdom is important. Anna "Ans" Botha has been his coach for five success filled years and Wayde now hold the world record for the 400 metres.
She's played a huge role in what I am today. I'm grateful I could trust in her work and I think it speaks for itself"
With over 50 years of coaching experience and now a world record under her belt Ans has no interest in retirement any time soon and you can see her at Wayde's races, coddling her ten-month old great-grandson.
It's only for the past, say 20 years since South Africa got back into international sport. Where we can dream wider than national championships"
Ans and Wade's relationship isn't quite that of your average GoodGym coach pairing, but, just like the isolated older people with GoodGym runners, Ans helps give Wayde the motivation he needs to improve his running.
If you'd like to have an older person as a coach, you can [get involved in GoodGym coach runs here].(https://www.goodgym.org/my/coach)