Following your heart
How it feels to run with a heart condition
This month, we are talking about how we put our heart and soul into all the good we do in the community through group runs, missions and coach runs. Here, Anji Andrew's, our trainer in Newcastle, talks about how GoodGym is a significant part of her journey, life and heart.
There are three things I am completely passionate about:
GoodGym
parkrun
Telling people not to run with a chest infection
The decision to run with a chest infection in late 2017 changed the course of my life forever. I don't know if it was because I was so desperate to do the race, if I just didn't want to feel like a wimp, or if I was just good at ignoring pain. I lined up at the Derwent Water Ten (and had a decent run!) with a chest infection that I was actually still on antibiotics for. The race went fine, the following few days, weeks, months, years, did not. I won't bore you with all the details but the abridged version includes a few months where I was quite seriously unwell, a few missed diagnoses, a lot of failed attempts at medication and a memorable evening in Resus at South Tyneside Hospital. It took a good few months for doctors to figure out what was wrong with me, but in December 2017 I was diagnosed with recurrent chronic pericarditis. I will save you the hassle of googling this and give you the simple version which is that pericarditis is a swelling of the sac of fluid your heart sits inside, effectively squashing your heart into a smaller space. The chronic/recurrent part means it will likely be with me forever, although 2 years later it does come and go. My condition was caused by the virus- my chest infection- lingering and attacking this part of my heart.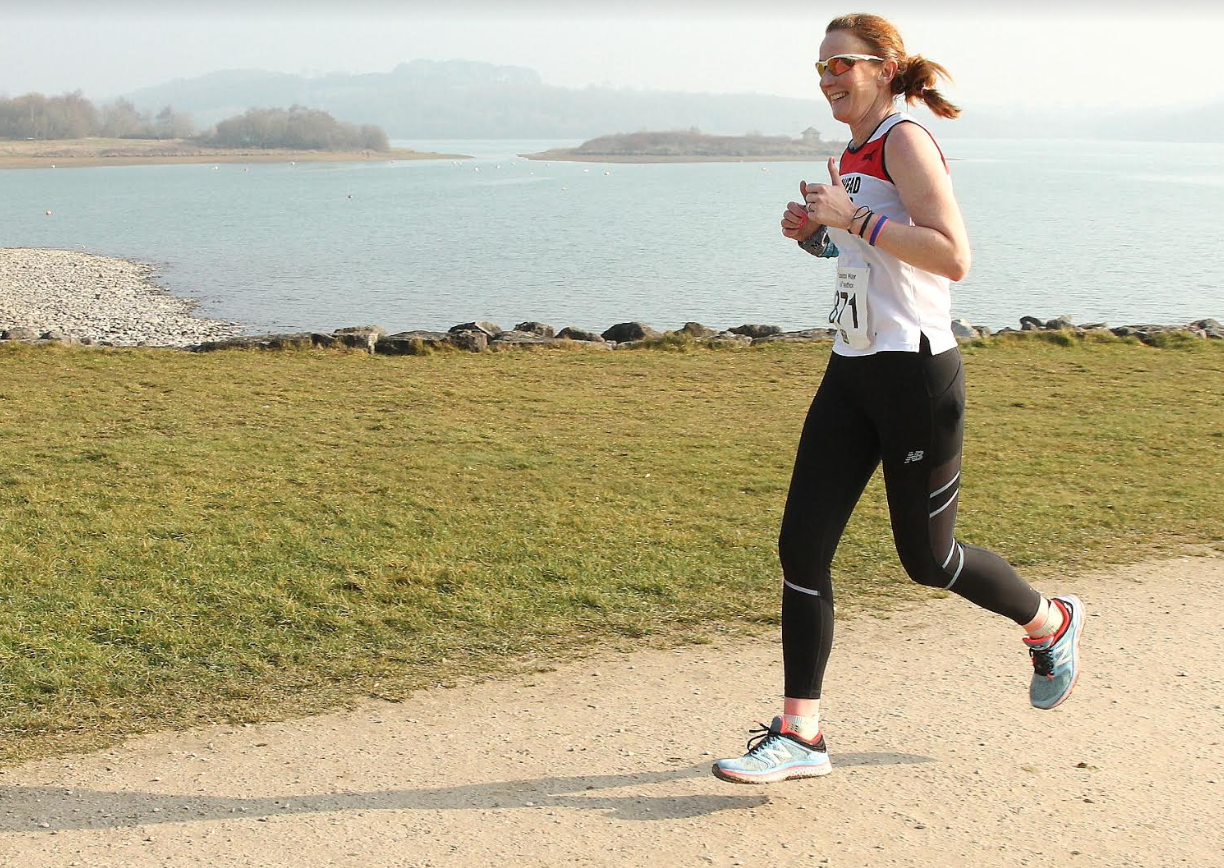 And yet, I am one of the lucky ones.
I was already under the Cardiology department for an irregular heartbeat which I have had since my early 20's, and as luck would have it I had a routine appointment booked in right in the middle of when my illness was something of a mystery. My cardiologist recognised a few stand-out symptoms and ordered an urgent scan of my heart which showed the inflammation. I had felt several times in the preceding weeks that I was having something that felt like a heart attack, and in some ways it was a relief to see my heart on the screen, looking a little beaten-up. One of the first things he said to me was that some people never recover from this, and some people are never able to run again, but that he felt for me "like that isn't going to be an option". Recovery was a process that required a lot of patience, which is something I unfortunately don't have. I had gone from doing Easy Runs at 9:30min/mile pace, to having to restrict my heart rate to 110, which I was getting just walking up two or three steps, or to the end of the street, slowly. I had frequent setbacks and learned very quickly what my flare ups were. They were easy to recognise as they brought crushing chest pain and blue lips along with them. One of the key moments in my recovery was my cardiologist telling me he felt I was ready to start some continuous running again, but that I would only be allowed to do it at a venue that had a defibrillator.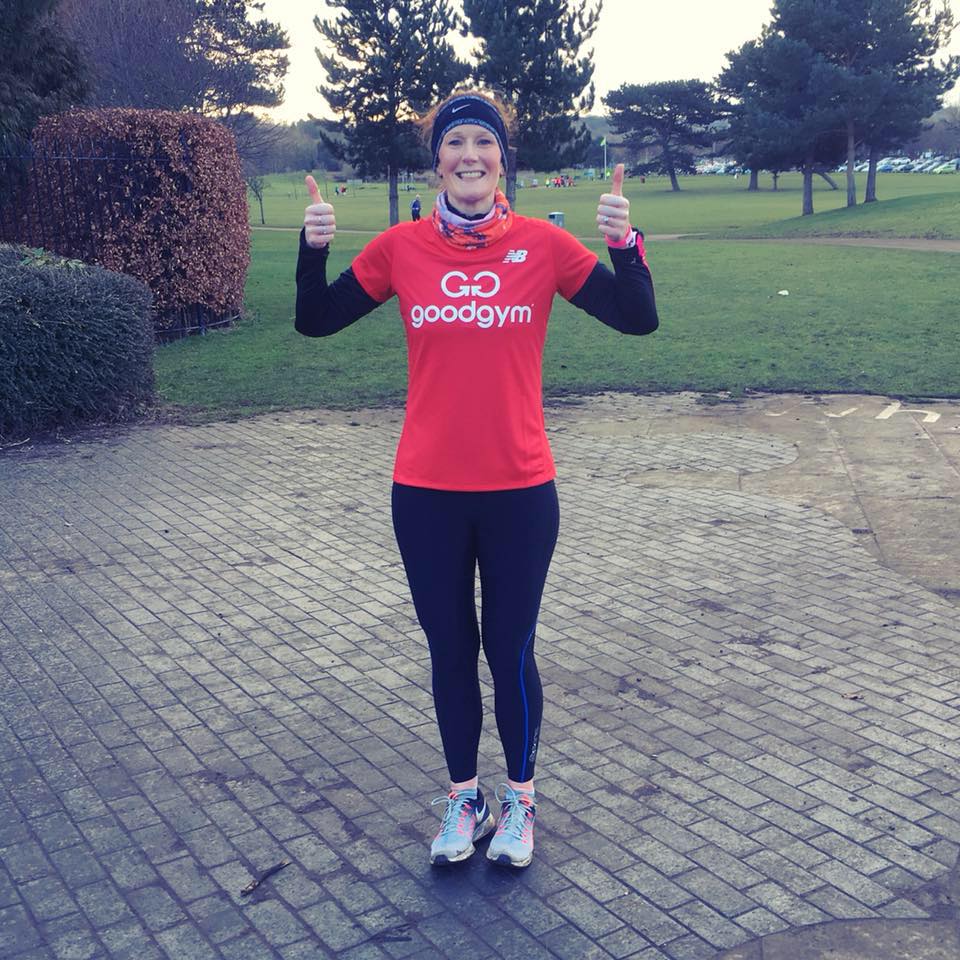 Come on down, parkrun! All parkruns now have access to a defibrillator, and with hundreds of people running around it naturally feels like a very safe place to be.
During this phase of rehab, I was also lucky enough to get every runner's dream job as Trainer for GoodGym Newcastle. The team at Central were amazing, even being understanding enough to let me not join in with the fitness session of the interview- I was still having to monitor my heart at this point and the stress of being asked questions was enough! They were patient and understanding as I gradually recovered to be ready in time for the launch of GoodGym Newcastle in April 2018. Just as at parkrun, running at GoodGym is a safe and supported environment. Despite still being an occasional collapser, I've only been ill at GoodGym sessions twice, and remarkably both times we have had more than one Doctor running with us! It helps that my husband runs with us. He is used to dealing with my condition and is the calmest person in the World.
So, where am I now?
My follow up scans after six months of medication last year unfortunately showed that there had been no improvement in my condition. My heart still works harder than most as it's under pressure from the pericarditis. I have many, many days where I feel fine, and the occasional ones where my symptoms are very difficult. I still find the chest pain the hardest thing to deal with. I will remain on medication forever. I still occasionally go blue, and I still often feel weird and faint. My heart rate has never returned to normal and it frequently bounces around from 34bpm to 160bpm with little warning. I have learned again to become fearless in running. I've been lucky enough to work with two brilliant coaches since my diagnosis, and provided one of them with some very interesting data from a V02 max test! My coach has encouraged me to be brave, work hard and be confident in the guidance from both him and my cardiologist. My only limitation is that I will never be allowed or able to run an Ultra. In the time since my diagnosis, I've run two marathons, four half marathons and I've come within 6 agonising seconds of my previous PB for the Half. My 5K is almost back to where it was when I was my fittest, and my goal for this year is to run a PB for the mile. While I always tell someone where and when I am running; I go to the track alone, I do long runs on my own and I rarely think about my condition, running is my switch off from everything.
I am always at the mercy of a bad flare up coming and thankfully I don't let them panic me as much as I used to. GoodGym having a walking option for me is a great thing: if I am having an off day I can still be there, and I don't think people could understand what this inclusivity means to people like me. It's amazing to think that right at the start of my time as a GoodGym Trainer and runner, I wasn't even able to run. GoodGym is a significant part of my journey, my life and my (slightly battered and beaten up) heart.
---
Get involved