8 ways to fall in love with running
How to love running in any weather
What is it that you love about running? Or are you new to the sport and not sure where to start? Shaun Dixon, former trainer at GoodGym Camden, England international runner and UK Fell running champion, and now Head Coach and presenter at Lets Get Running talks about how you can fall in love with running.
I've been besotted with running since I was 14 years old. I think about it most days, even if I'm not doing it. It's a bit embarrassing really. I fell so much in love I did some running for England. It was special.
Everyone's relationship with running is different - I am addicted to the visceral nature of competition and the thrill of the chase. You might enjoy the sense of shared kinship with others. I can't tell you how and what to love about running, but I can suggest some ways you can deepen your connection.
1. Don't do it on your own. Join a community.
There are loads of runners out there who are just like you. You might like them. Join a group, run with and learn from others. According to studies running in a group is proven to help you perform better, and, it's more fun. Our lives are made richer by the relationships and experiences we make. My life has been shaped by the runners I have encountered, lived with and loved. I wouldn't change that for the world.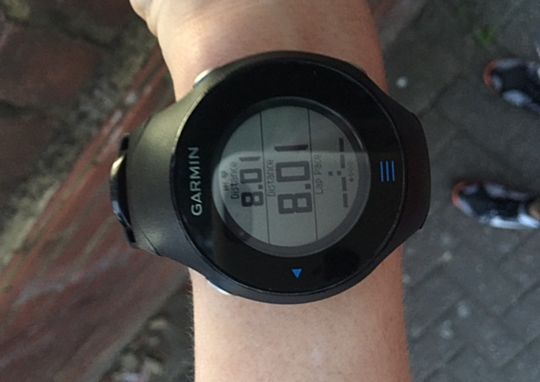 2. Map and record your progress.
Keeping a log or diary of your running progress is a wonderful exercise in itself. Taking time to acknowledge the changes in your body, mood and running performance gives perspective and increases your involvement in the challenge. It helps you discover what pattern of training works for you and if there are 'habits' and behaviors that might contribute to injury or illness. Strava and Garmin are great- but having a record of how you feel and react to your running brings extra depth to your experience.
3. Choose a target which inspires you.
It's simple really, your motivation to take up running should be positive- to master something; a 5k, a Marathon, a run round the block. Don't take up running for negative reasons. Running is a great means to lose weight but you won't love running if you feel like it's something you HAVE to do. Progression is never linear, so it's important to have a positive motivation to draw strength from when things don't go to plan.
Your motivation to take up running should be positive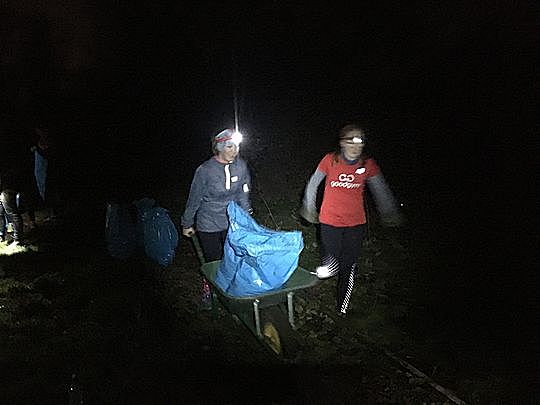 4. Experiment in your training.
There are a wide variety of ways you can improve your ability to run. From tempo runs, to mile repetitions to plyometric running drills; there is so much to get your teeth into. Variety is the spice of life, and mixing up your training will improve your performance and enjoyment. Who doesn't enjoy that jelly-legged, lactic-fuelled dash to the top of a huge hill?!
5. Congratulate yourself.
Running, like life, has it's ups and downs. Beautiful runs can be swiftly followed by disappointing days or plateaus in fitness or performance. It's part of parcel of running. Celebrate the good days, draw positive lessons from the bad, and don't let running define you. You are a human being who runs because you enjoy it- a bad run or missed run doesn't change this.
Celebrate the good days, draw positive lessons from the bad, and don't let running define you.
6. Try to learn something new about yourself.
Running is all about coping with and adapting to stress. We push our bodies, and we adapt and learn to cope with that stimulus. Too often we are afraid of failure- we regulate our pace according to pre-defined paces targets or against our peers. Run with the free abandon of a child; make a mistake or two, push yourself and chase a target that might be beyond you. You might fail, but you might not, but the satisfaction you gain from trying is powerful either way.

7. Enjoy the sport.
Remember the thrill of the chase as a child; your heart pumping so hard you felt it would come out of your chest, your legs burning, as you stretched every sinew in pursuit of 'glory'. Racing taps into that pure visceral thrill. Britain has a rich and vibrant grass-roots running scene, where elite athletes, club stalwarts and new runners rub shoulders. It's accessible, intimate and unsanitised (quite literally at times!). GoodGym runners have been a part of the Metropolitan Cross Country League for a number of years and will bear testament to that.
Running is one of the few sports where you can share the same 'pitch' as Olympic champions and world record holders. Tredding the same tarmac gives us a direct comparison to the superhumans, an insight into their incredible feats. This is incredibly inspiring.
Running is one of the few sports where you can share the same 'pitch' as Olympic champions and world record holders.
8. Accept the good and the bad
Like all relationships, you will have good days and bad ones- you need to stick at it. Some days you will struggle to put one foot in front, on others you won't want to step out the door but you will always feel better when you force yourself out the door.
The truth is running never becomes easy- you just learn to love the suffering. I love it when training comes together- the fitter you get the more you feel like you can get out of your body- the harder you can push. To feel mastery over your body and push your physical boundaries is an incredible experience.
---
Get involved:
-Find out more about Shaun and Let's Get running.
- Find out how GoodGym can help you get into running. Every week we work out by helping local community projects, and run back all within 90 minutes. You can find your nearest group run here.