10 years of collaboration
We celebrated 10 years of GoodGym with many of the people that have made it happen
Ahead of our 10 year anniversary celebrations next week, GoodGym's partners and collaborators got together at City Hall in London to celebrate everything we've achieved together. They were joined by GoodGym runners coaches and launched our new book. Here is a round-up of the event and what happened on the night.
GoodGym works with hundreds of different projects and organisations to make our work possible. From the projects we support on group runs to our work with older people in collaboration with AgeUK and Red Cross . Hosted by The Mayor of London and Nesta, over 200 people from across the UK gathered in London's Living Room at the top of City Hall.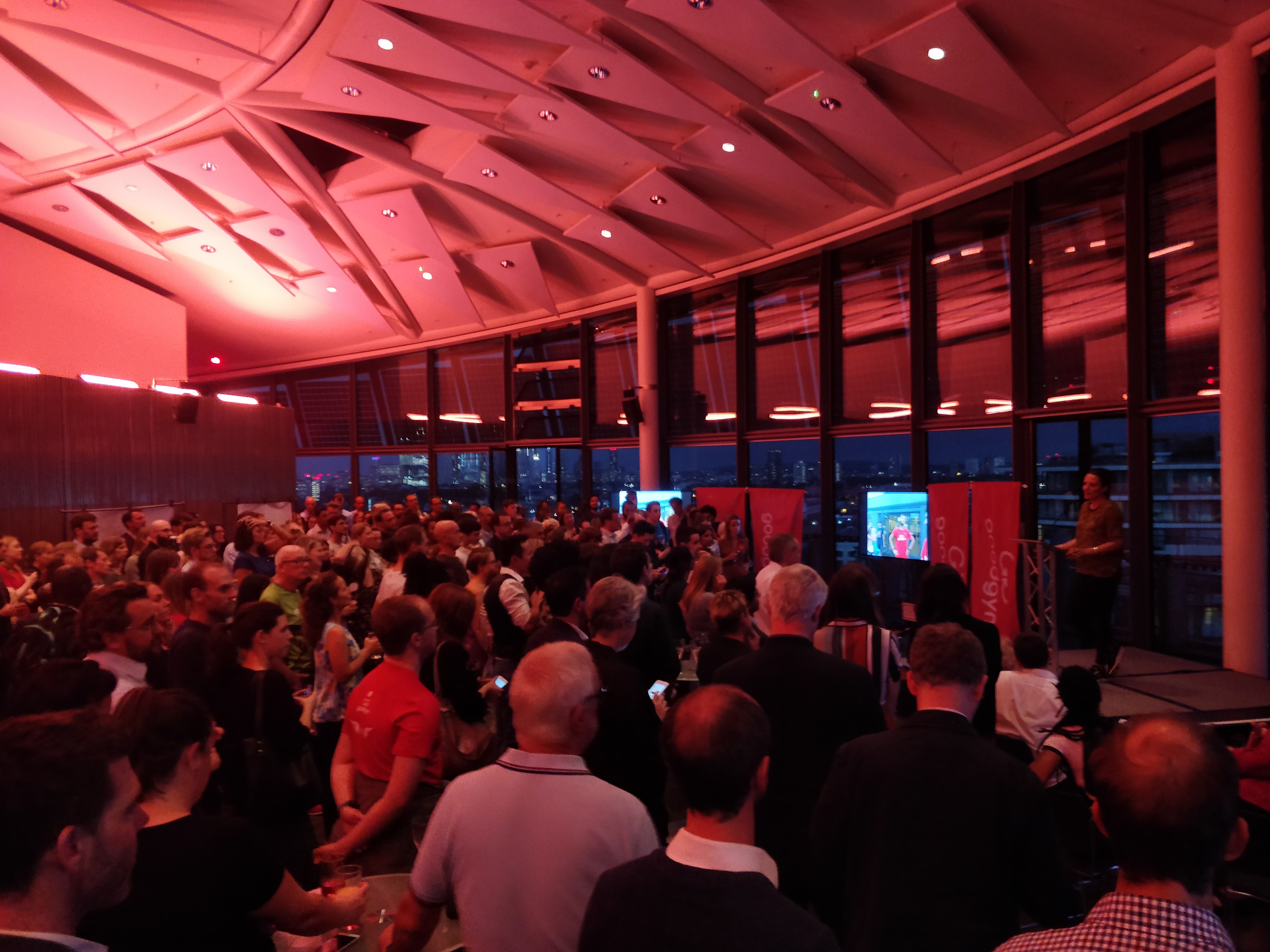 GoodGym's anniversary book, Fit Together' was launched. The book is made up of 11 stories from different members of the GoodGym community about what GoodGym means to them, from runners , to mission beneficiaries and partners.
Pritesh Mistry, regular GoodGym social host was the MC for the evening, and welcomed the crowd with an introduction on all the good things that GoodGym has been up to in the last ten years.
The first speaker was Christina Cornwell, Director at the Health Lab at Nesta, who spoke about the wider context of GoodGym's work. She spoke about how GoodGym is a unique initiative that tackles some of the most pressing and difficult issues that face the UK; loneliness and the demise of community.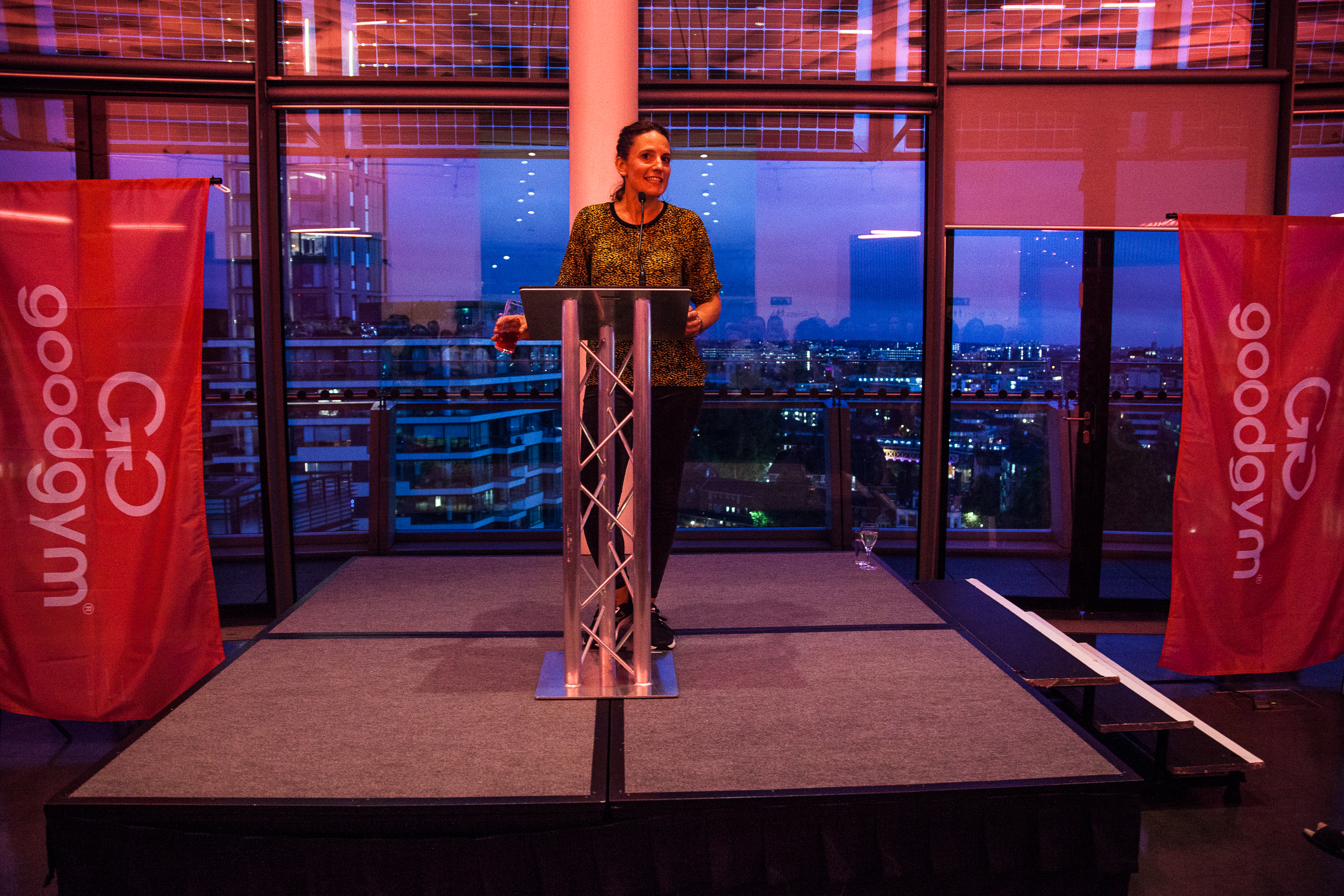 Next was Audrey, a coach from Kingston-upon-Thames, who spoke about how her life had changed since becoming a GoodGym coach to her runner Kate. Audrey and Kate have been paired since July this year. Audrey described Kate afterwards as being like a grandaughter to her.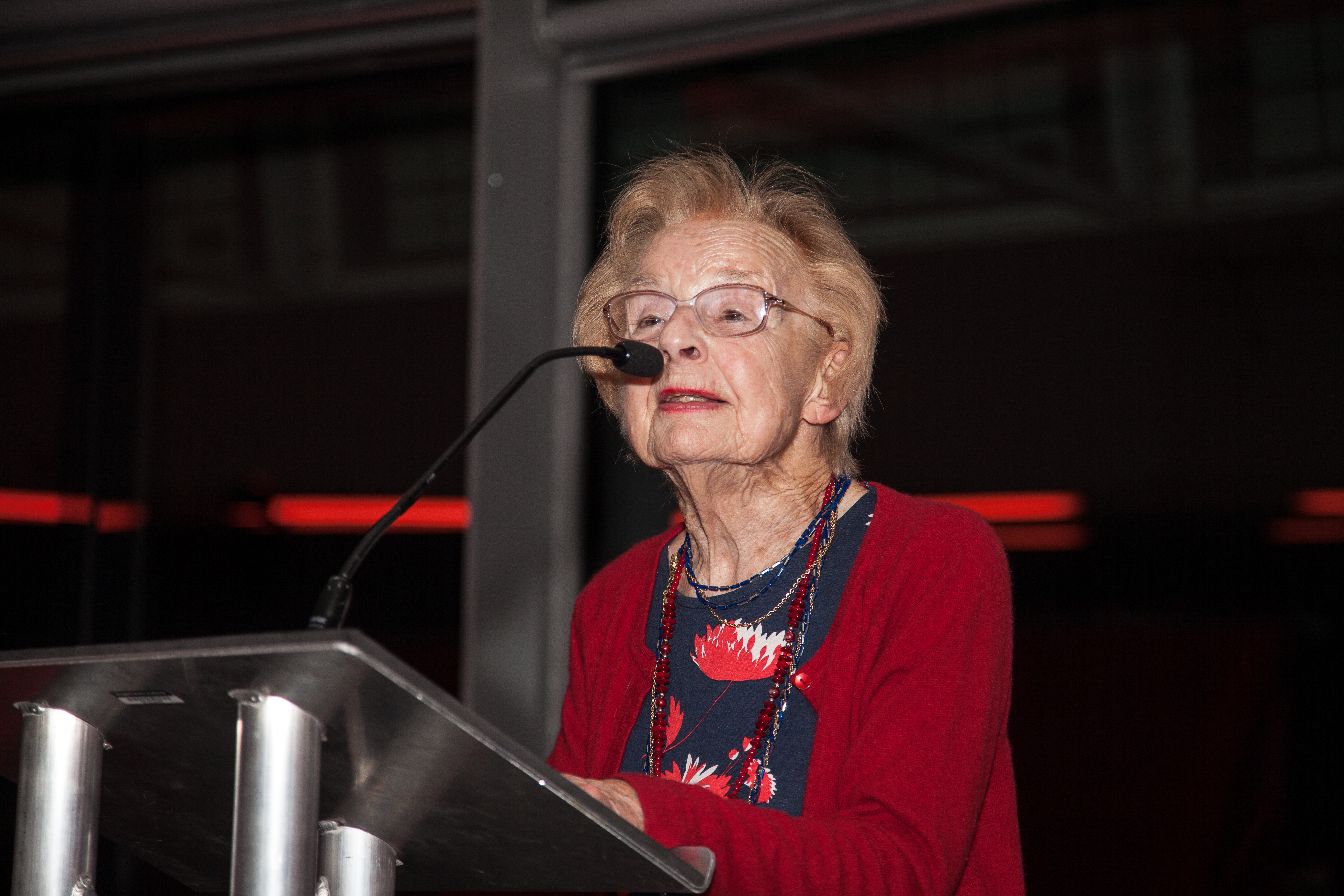 Audrey was followed by Sandy Dhaliwhal, a runner from GoodGym Slough who described her experiences of how GoodGym made her feel at home in Slough when she'd been living abroad for a long time.
Last but not least, we heard from Ivo Gormley, founder and CEO of GoodGym , who spoke about the importance of human connection and how GoodGym contributes to a better connected and happier country. He thanked all of our partners, supporters, trustees, staff, coaches and community for everything they do that makes GoodGym so special.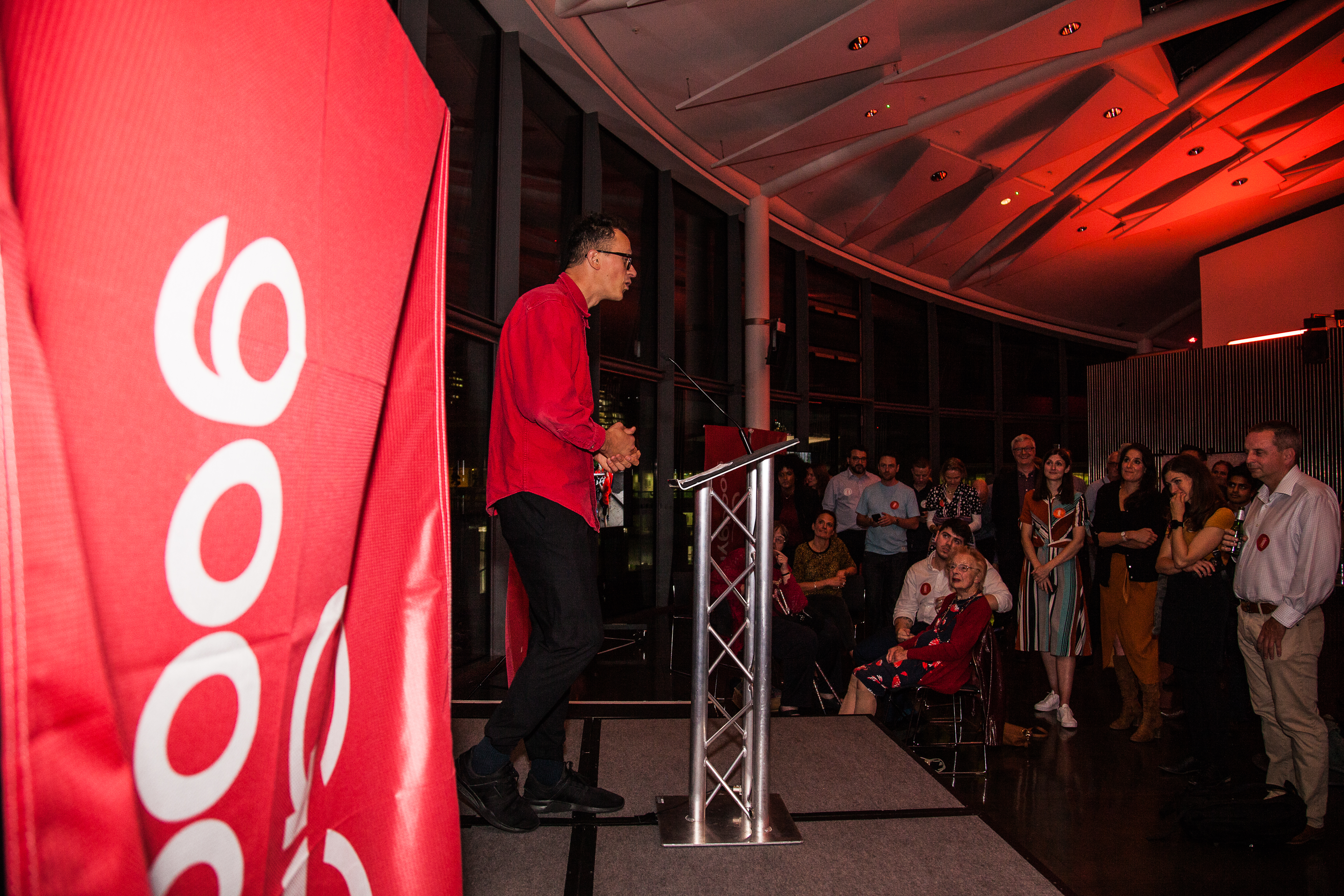 The event was made possible with the amazing support of GoodGym members , thanks to Linda Sharman, Dharmesh Tailor, Peter Gillibrand, Richard Taylor, Liv Parker-Scott, Nikki Costain, Sarah Rajabalee, Amy Pezet, Ana Hancock, Ed Field and Alex Kenmure for all their help.
---
Get involved:
-Get involved with one of our 10 year anniversary runs
-Join in on Super Saturday, the biggest day of community missions
-Find out about GoodGym in your area
- Thanks to Sarah Rajabalee for the photography