On Sunday, 31 GoodGym runners psyched themselves up to tackle what turned out to be the hottest London Marathon in history - hitting highs of 24 degrees.
This is the first of three articles exploring how GoodGym runners made their marathon training count - helping friends, family and neighbours in their community along the way.
My reason to run
I always wanted to do a marathon before I was 30. As it's my 30th year, I figured this year just about counts. I decided to run on behalf of the MS Society. My mum was diagnosed with Multiple Sclerosis 7 years ago so I wanted to raise as much money as possible for them.
Making my training count
I aimed to get five runs in a week. Running with GoodGym Newham every week really helped with this, plus heading to different parkrun sessions each Saturday.
With my GoodGym gang, I ran to do a few tasks at Manorfield Primary School to help with painting, cleaning and moving furniture. It's great to see how much of an impact this has made to the school.
I aimed to get five runs in a week - running with GoodGym Newham every week really helped.
Back in March I ran the Vitality Big Half as part of my training to raise funds for Manorfield Primary which was great to do. We've also been helping out at Hackney Marsh Adventure playground moving mulch and logs to tidy up there ahead of the summer season.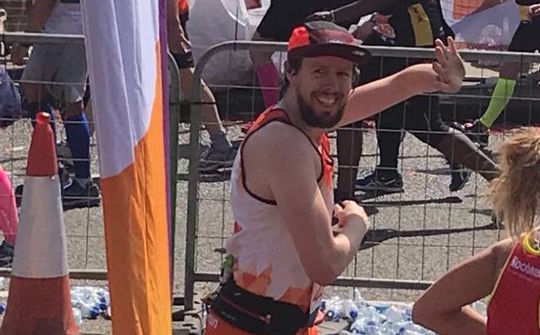 I also joined three of the special GoodGym x New Balance training sessions. We ran to help some great organisations like the Hollybush Community Garden in Bethnal Green in our final run.
The view from the finish line
The race was really challenging in the heat and I started to struggle a lot earlier than I have during any of my training runs, but I kept moving and tried to keep the pace up as much as I could. I managed it in 4:05:30 which I'm really happy with for my first one! 
Everytime I saw someone or heard my name being shouted from the crowd it was a massive boost.
The atmosphere was electric and the support was absolutely incredible. So many people came out to cheer all us runners on! I was lucky enough to have lots of friends come out and support me too, including loads of my GoodGym gang and the main GoodGym cheer squad. 
Now it's over, I'm feeling proud
So many people were so generous in supporting me. The MS Society have been great too and running for them means I now know a bit more about Multiple Sclerosis and how the charity helps people who are living with the condition. 
It was amazing! I absolutely loved it. It was a lot harder than I thought it would be, especially because it was so crazy hot, but was an incredible experience.
A few people have said that seeing me train and run the marathon has inspired them to get out running more or in some cases that they want to do the marathon themselves which is great!
---
Looking for a new reason to run?
---
GoodGym x NewBalance Marathon Training sessions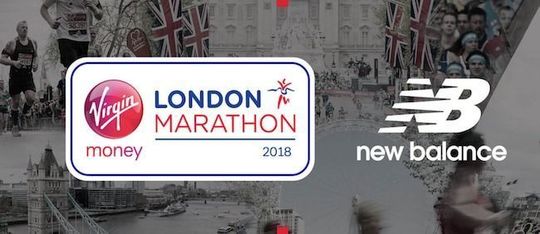 To help runners prepare for this year's London Marathon, we teamed up with our sponsors New Balance to run a series of special training sessions. Over four runs we covered everything from pacing to the mental preparation required to push through 26.2 miles.
We stopped off during each run to help a community organisation in each of the four boroughs that the marathon route passes through. You can catch up with some of the action here.
If you're thinking of upgrading your running kit, head over to the New Balance store. GoodGym Members get 20% of everything online - find out how to join us here.