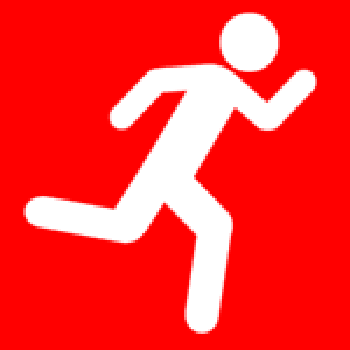 Claire Bruford
Windsor and Maidenhead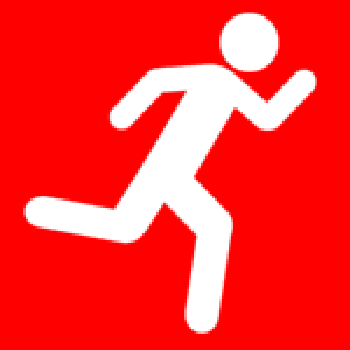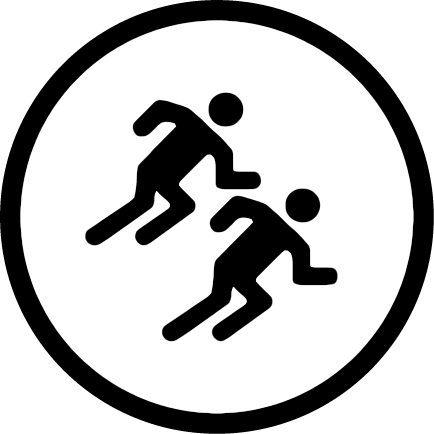 Wed 21 Jul
•
What a great evening! This was our 4th ever Group Run in Windsor and Maidenhead, a whole 497 days since our last one and definitely our first in a heat wave. Congratulations to the 10 glowing GoodGymers who came out and took part in this historical event, and a warm (baking hot in fact!) welcome to Claire, who joined us for the first time this evening. Do head over to her profile to support her and give her cheers. A special mention also to 'on-a-roll-Jen', who joined us from GoodGym Slough for her third good deed in as many days.
Get me to the church on time
We met up in Oaken Grove Park for a briefing and warm up (as if we could get any warmer!) Everyone promised not to do anything dangerous and we set off in two groups. Diya led the walkers straight down All Saints Avenue to All Saints Church, our beneficiary for the evening. Amy took the runners on a more circuitous 2km down (and up and down and up) Belmont Park Avenue. The walkers beat the runners to the church and were already busy sanding the dado rails in the parish hall by the time the runners arrived. Georgeta also met us at the church having cycled from home.
Dado see how quickly they painted those rails?
Georgeta, Roberta, Hannah, Kanika, Claire and Diya made rapid work of the dado rails, finishing them with a refreshing coat of white paint. They then tackled the doors, racing through a first coat before the church bells chimed 8 and time was up. Meanwhile Juli and Jess got into an energetic rhythm with the spade and hoe cutting back grass to create a straight edge on one of lawns and Jen and Amy pulled up more weeds and grass around the quadrangle. Jen also did a great job raking up lots of dried leaves in one corner.
All Saints Church is a fabulous historical building and it was great to be welcomed back by Father Jeremy and church historian Ken for our second session in this lovely local setting - the first being a community mission a few weeks ago.
Can't leaf a job half finished!
The large tree in the quadrangle was in bloom and it made a picturesque centrepiece for our post-task fitness session. The whole group contributed with exercises ranging from squats to dancing and arabesques. Our 'timer' for each exercise was one team member gathering 5 handfuls of leaves into a bag , taking turns to help finish the job Jen started earlier.
Would you like sprinkles with that?
By this point we had all worked up a sweat, so we decided to add a sprinkling of fun. Thanks to GoodGym member James, who set up a sprinkler en route back to Oaken Grove. Like a bunch of big kids we all ran through the refreshing spray squealing and then carried on back to Oaken Grove feeling refreshed. The park looked beautiful in the setting sun and we enjoyed some stretches to finish. Do check out the photos for 'Ninja Jess''s recommended facial expression for balancing during a standing glute stretch...! Goodbyes were a bit reluctant as it was such a lovely evening to be out, but thankfully there is lots more fun to be had on upcoming sessions.
Read more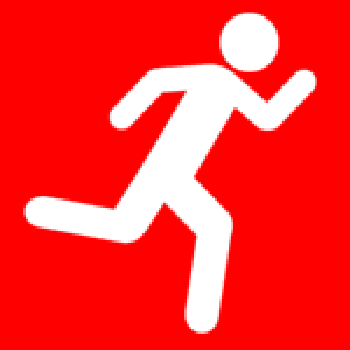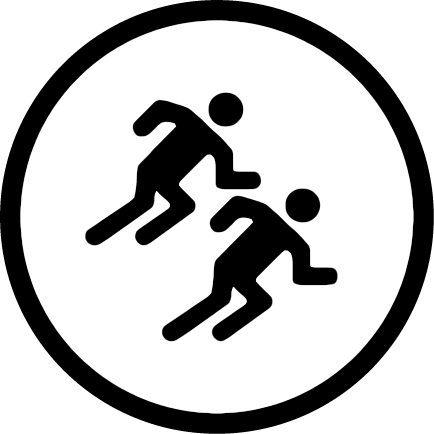 Wed 21 Jul 18:45 pm
Oaken Grove Park - the bit closest to Courthouse Road, Courthouse Road, Maidenhead, SL6 6HY
Brighten up this historical community venue and get fit
We had such a good evening helping at All Saints Church at the end of June, we are going back for round two! But this time...it's a Group Run. Say what!?
Before the pandemic, group runs were what GoodGym was all about: a social evening of running or walking to a task location, blitzing the task, and then running or walking back, with some good healthy stuff like a warm up, a bit of fitness (think squats), stretches and laughter thrown in. Group runs have been on hold for a loooong time, but from the 19th of July they are back - whoop whoop! When we last did group runs we always started at Maidenhead Town Hall, but we are now going to be varying the start location a bit to give us more flexibility.
So on this evening we will meet at Oaken Grove Park in Maidenhead, in the small car park at the Courthouse Road/All Saints Avenue end. We'll do a quick warm up, then the walkers will walk the 1km down All Saints Avenue to the church and the runners will take a more circuitous 2-3km route. All paces are welcome and we will have a back marker to make sure no one gets left behind.
We will gather at the church to sand and paint some dado rails and door frames in the Parish Hall, and if there are lots of us then we will do some weeding too. We then head back to Oaken Grove on foot, do a few stretches and say our goodbyes. We hope to have time to squeeze in a bit more fun fitness along the way too. All fitness levels are welcome.
As we will be indoors for the task, please bring a face mask to be on the safe side. Please also bring your gardening gloves and don't wear your poshest clothes in case you get a bit paint splattered.
Can't wait to see you there!
Read more