#RunAndTalk – Don't MIND if I do
Tuesday, 31st of January 2017

Led by Juliet Stevenson
16 runners ran 3.0km to help their local community in Croydon.
Tonight we ran around 4km to support Mind in Croydon
Tonight's run was to support Mind in Croydon with their #RunAndTalk run by acting as front and back markers and first aiders – not needed luckily. We headed off on a 2.5km loop chosen by Steph who runs regularly with us and also works for Mind in Brent. She is also training for the London Marathon this April and raising money for Mind. So last week I wrote about how lucky we'd been with the weather and hoped I hadn't jinxed it - turns out I had! A slightly soggy run but we powered through helped by the thought of our monthly trip to BoxPark for some food and a chat.
Our fitness session relied on the power of the coin (or phone app) for our game of Heads or Tails. Choose correctly and you got the easier exercise, pick the wrong side and it was a harder version. Again Dasha seemed to have magical powers for the majority of the session.
Next week we will be heading to Heaver Farm to start clearing the litter before the big community clean up at the weekend. I'll be updating the website with more deails over the next couple of days but you can still sign up now.
Have a great week and hope to see you on Tuesday
---
Discuss this report
Join us on the next run
Digging for victory
Tuesday 6:45pm
Led by Juliet Stevenson
Solutions Health & Fitness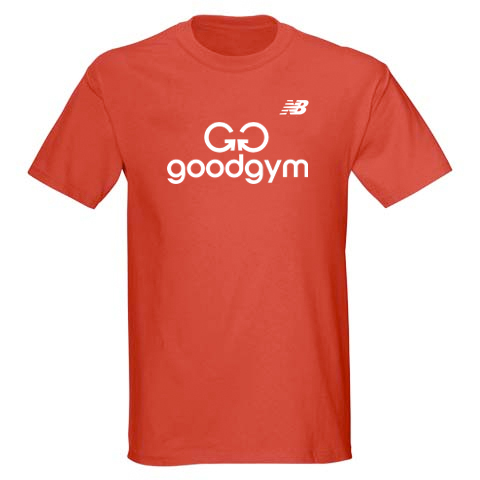 GoodGym Membership
If you become a member we'll help you get fit by doing good. You get the support of your local trainer and help to set and achieve fitness goals and a new GoodGym New Balance technical running top. You also get 20% off at NewBalance.com.
All aspects of GoodGym are free to participate in. Most Goodgym members donate an optional £9.95 a month which go to the GoodGym Charity to help us reach more older people. We'll ask you if you'd like to donate when you join.
---