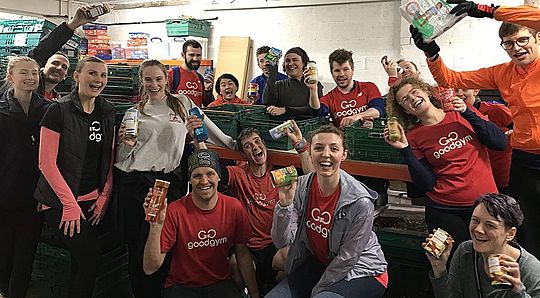 Why we are supporting East Bristol Food Bank
East Bristol Foodbank are providing an extremely important service to people in our community through their three day food parcels. They have enough volunteers to help sort stock at the moment, but are in need of food donations to make this happen.
The latest items they need can be found on their website here.
How to get involved
We are encouraging GoodGym members to drop off donated products as part of their daily exercise at any of their locations when they are open check them out here or at one of their supermarket collection points.
If you'd like to get involved, click the pledge to support button, take a snap of you dropping your donation and come back here to log a good deed after to inspire others to do the same!
Show your support
2 people are supporting East Bristol Food Bank
By supporting this charity, you will be able to log any good deeds you have done with them.
Count me in
Posted by

Liv Parker-Scott
I'm Liv, the GoodGym Trainer for Ealing! I love running for mental & physical wellbeing and want to spread that joy to everyone else!