Make a difference in Lewisham!
Run - do good - run!
---
---
Description
Join us this week, as we head out into our local community to help a charity or community space. We run as a group, at a pace where we can chat and nobody is left behind.
If you are new to all this, don't be shy and don't be worried about feeling left out, we try to make everyone feel very welcome. If you are using the changing rooms and lockers at Glass Mill, make sure you bring a returnable £1 coin.
Date and time
6:45pm Monday, 21st of October 2019
5km total distance
Remember that we run to and from the task, so you'll only be running for half this distance in one go.
This is a standard GoodGym group run. If you can't run for more than 15mins without stopping or you're worried about any aspect of the session, contact us or see if there's a starter session coming up in your area.
Start Location
Glass Mill Leisure Centre
41 Loampit Vale
Lewisham
SE13 7FT View Map
GoodGym start locations have a space to change, leave bags and toilets.
Led by
Kim Parker
Runner and owner of GoodGym Lewisham's dog mascot, Molly
Glass Mill Leisure Centre
41 Loampit Vale
Lewisham
SE13 7FT
There's space to change and leave bags and toilets. We're not planning to do anything purposefully dangerous, but GoodGym takes no responsibility for your safety during group runs, you participate at your own risk. Participants accept full responsibility for items stored at Glass Mill Leisure Centre, and Glass Mill Leisure Centre and GoodGym will not be held liable for any losses or damages.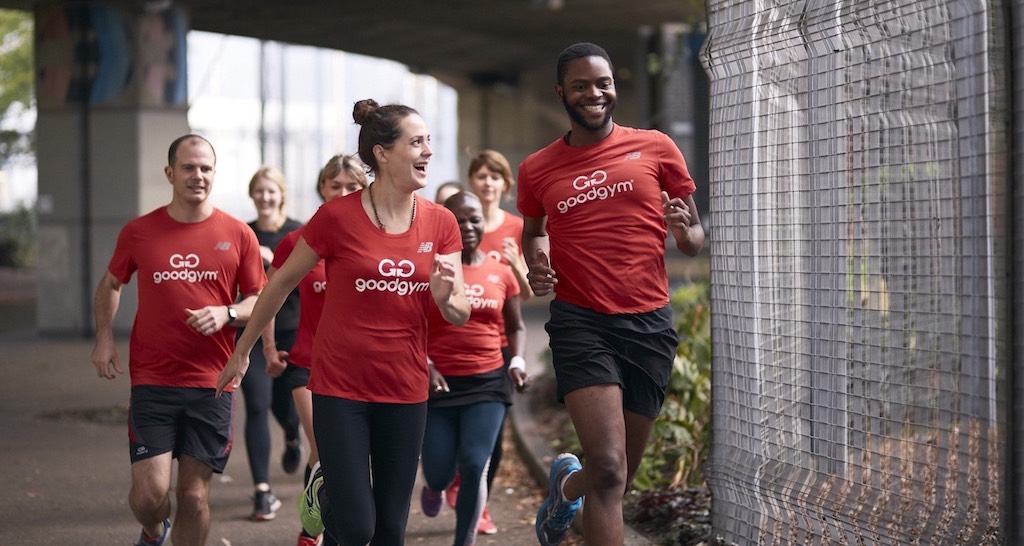 Lewisham
New to GoodGym?
This is a GoodGym group run, where we run to help a local community organisation and then run back.
New runners are welcome to GoodGym group runs - no one gets left behind. You're unlikely to be alone, hundreds of new people sign up every week.
There's a place to leave bags and a toilet at the start point, all you need to do is bring your trainers. It's free to try - get involved!